Oh, My, God Becky! Look at that Mid-Engine Vette!
2020 | chevrolet | chevrolet corvette | corvette | mid-engine corvette | rumors | January 1, 2018
---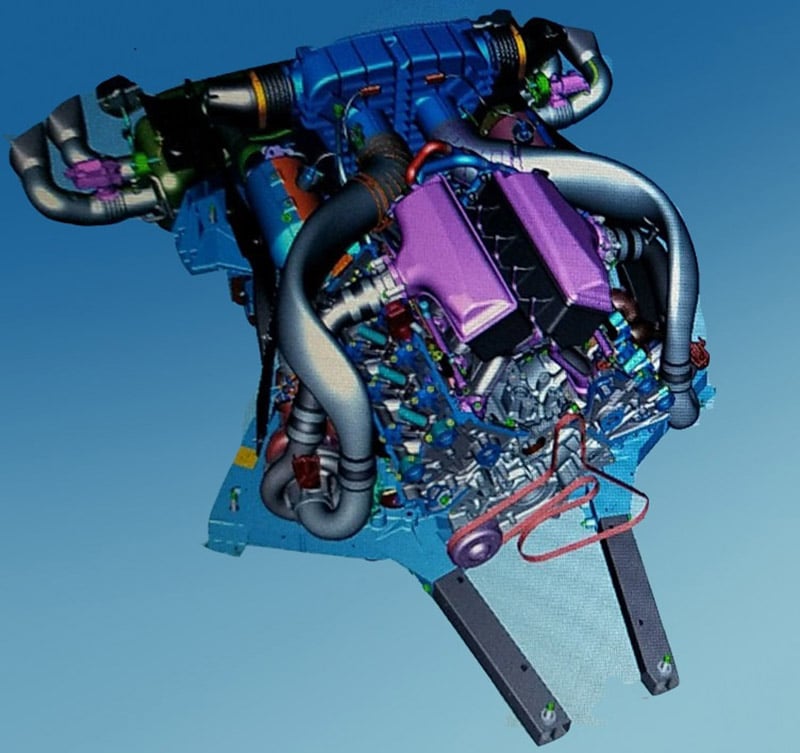 Chevy has got it goin' like a turbo 'Vette… at least that it appears that way from this CAD drawing making the rounds this week. A glance at this beast and you can see it's not your average Corvette engine. Those are exhaust pipes hanging right off the back of the engine complete with tips.
So, what gives? Word is that this is the twin-turbo LS V8 that will find its way under the hood of the long-rumored mid-engine Corvette. I want one of those pretty bad, but I don't even want to know what Chevrolet is going to try and charge for the beast.
The CAD drawing, which turned up on Corvette Forum was labeled "Gen6 LT7" and the engine is said to share some similarities with the 3.0L twin-turbo V6 used in the Cadillac CT6. Specifically, it has a similar layout arrangement for the turbos and belt configuration. We have no idea of the displacement for this engine, but leaks have pointed to three possibilities. Those include a 6.2L V8 and a pair of DOHC twin-turbo V8s that have 4.2L and 5.5L displacements.