Top Anthropomorphic Cars from Film and TV
knight rider | retro | tv | weird | February 4, 2018
---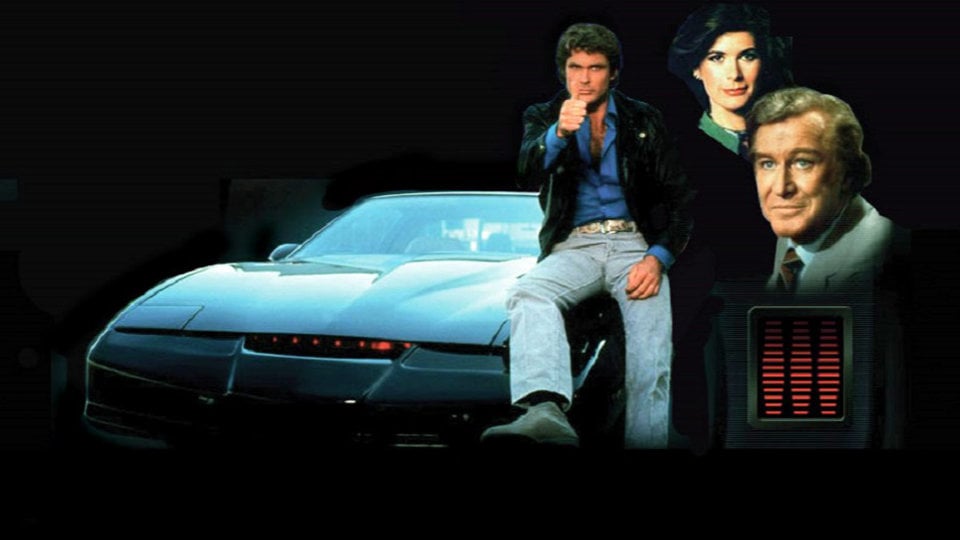 In the past few years, it seems like automakers are competing to create the smartest cars on the road. From lane assistance and intelligent cruise control to parking assistance and – before we know it – wholly autonomous vehicles. But film and television writers have long foreseen smart cars of all sorts and we think the visions of those writers often far exceed what we're seeing coming in the near future.
No Tesla can match the crime-fighting skills of K.I.T.T. No Apple CarPlay system can match wits with a Johnny Cab. And, thankfully, no autonomous vehicle can be expected to instill terror in the minds of innocent pedestrians like Christine.
Here are our favorite autonomous vehicles from film and television. You'll notice that we've excluded animated vehicles from our list. Sorry Speed Buggy and Lightning McQueen, but anyone can animate a talking car – it takes real dedication to put a steering wheel and gas and brake pedals in the back of a Volkswagen Beetle and create Herbie.
K.I.T.T., Knight Rider (1982 – 1986), plus some later series nobody watched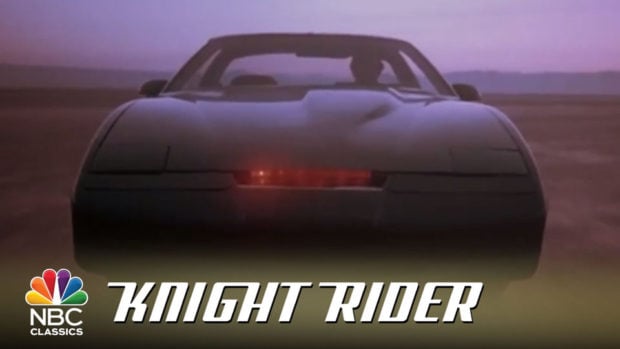 K.I.T.T. is top of our list and he's top of our list for one very simple reason: David Hasselhoff. The crime-fighting skills and rugged good looks of the 'Hoff, playing the lead role of Michael Knight, paired with the somewhat snarky, nearly always pompous K.I.T.T., voiced by William Daniels, simply cannot be outdone. Plus K.I.T.T. had real skills, like locating people through walls, and a turbo boost, and bulletproof bodywork. Plus week after week, K.I.T.T. survived jumps that would have utterly destroyed any other 1982 Pontiac Firebird. We're not gonna talk about the 2008 reboot, so just move on.
Herbie, The Love Bug (1963), Herbie Rides Again (1974), and on and on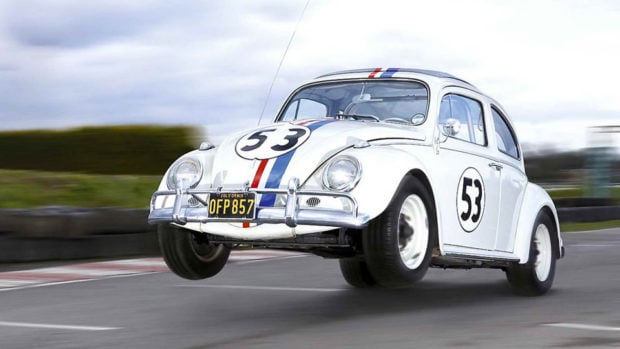 Herbie won our hearts in the first film he starred in, 1963's The Love Bug. The 1964 Volkswagen Beetle went on to make countless other films, including his weak last showing (at this time, anyway) in 2005's Herbie Fully Loaded, which starred Lindsay Lohan. Herbie was more than just a clever little Beetle, he was also a racer. Sporting a red, white, and blue livery and #53 on his hood, Herbie proved his worth on the circuit. With Dean Jones behind the wheel back in 1963, Herbie overcame all odds, including sabotage and dastardly schemes to run him out of the race, taking the checkered flag in the big El Dorado race.
Christine, Christine (1983) based on the Stephen King novel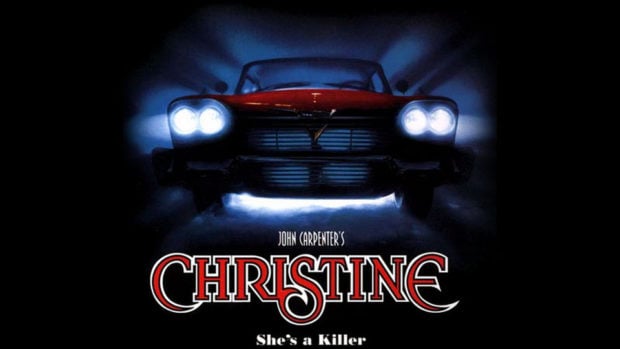 The first lethal vehicle on our list, Christine is a 1957 Plymouth Fury born from the mind of the prolific horror writer, Stephen King. Appearing on screen in the 1983 film of the same name, Christine begins her reign of terror while rolling down the Plymouth assembly line by injuring one worker and killing another. Many years later, Christine is found wrecked and restored back to her original form by a feckless high schooler named Arnold Cunningham. As he works on the car, Arnie slowly transforms into an aggressive adolescent. And Christine is only more than willing to make sure Arnie's #1 at school by killing anyone who gets in his way.
Optimus Prime, Transformers (2007) plus too many sequels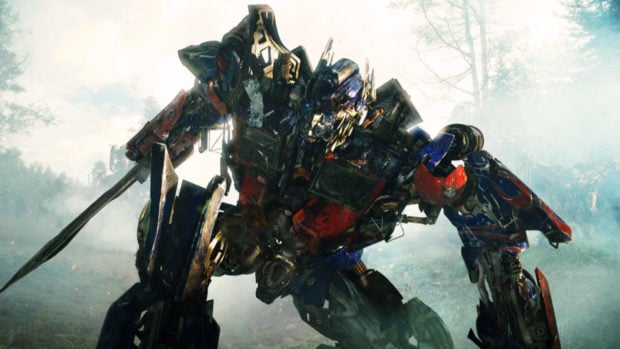 What can we say about the Transformers live-action movies from Michael Bay et. al. that hasn't already been said? Watching one is certainly a thrill ride (or perhaps a train wreck), but long-time fans of the animated series often find the films miss the mark and leave them unfulfilled. But Optimus Prime is still pretty awesome regardless of whether he's CGI or otherwise animated. There are a bunch of other Autobots who we might recognize here, but we'll go straight to the top with Optimus Prime.
Killdozer, Killdozer (1974)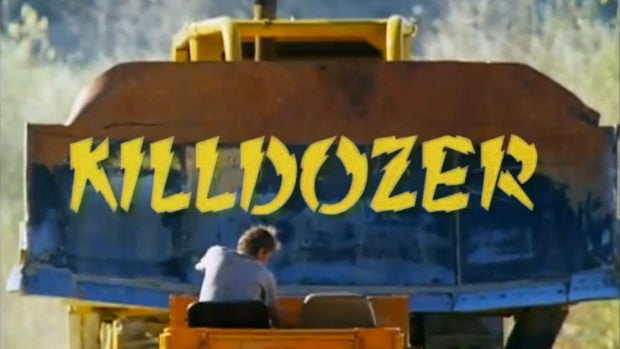 Not having seen the movie Killdozer for years is not going to stop us from putting its namesake deathmobile on our list. Stuck on a small island with a big bulldozer – which also happens to be possessed by an ancient entity unearthed during excavation, a group of six men fight for their lives against the biggest threat they've ever faced. We're going to check Netflix… just curious to see if we can find this classic and relive it in all its glory.
Johnny Cab, Total Recall (1990)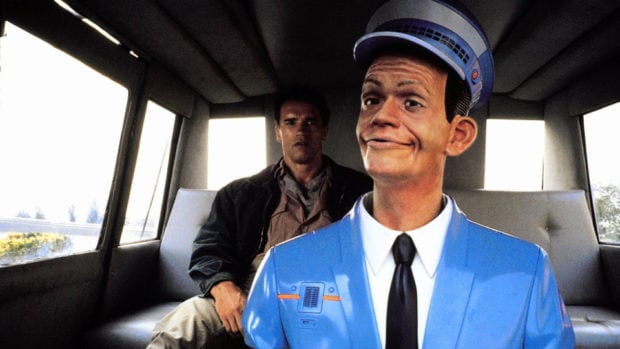 We're not sure if the "Johnny Cab" taxis in Total Recall actually qualify as anthropomorphic. There's a sort of robot in the driver's seat who pretends to drive the car while interacting with the passengers. In fact, why would they use one seat of the vehicle for a Disney-like animatronic cab driver? Perhaps Johnny helps the customers feel more comfortable being driven by a machine. At any rate, we like Johnny (is that the driver's name?) and the Johnny Cab itself. Unfortunately, in the film, Douglas Quaid (Arnold) didn't feel quite the same way.
Chitty Chitty Bang Bang, Chitty Chitty Bang Bang (1968)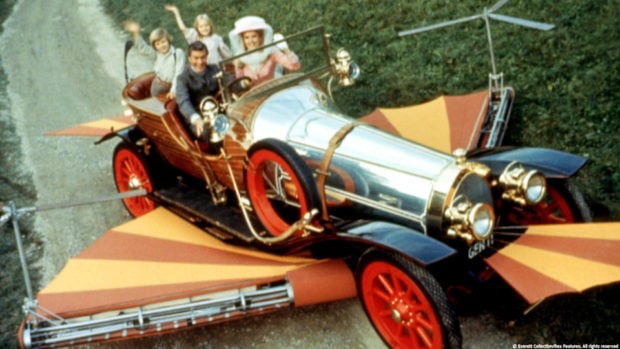 Who doesn't love the wacky hijinks of Dick van Dyke as Caractacus Potts and his eccentric father and inventor Grandpa Potts, played by Lionel Jeffries, as they scramble to rescue the beloved Potts children from the evil Baron Bomburst who not only hates children but also wants Chitty Chitty Bang Bang for his own. Our hero car, Chitty Chitty Bang Bang, is rescued from a junkyard and comes to the rescue with its ability to fly through the air and cruise the ocean's waters. Certainly, the movie is the height of corniness at times, but we'd prefer to describe it the words of pretty much every character on the screen: truly scrumptious.