2018 Alfa Romeo Stelvio Quadrifoglio Price Announced
alfa romeo | alfa romeo stelvio | alfa romeo stelvio quadrifoglio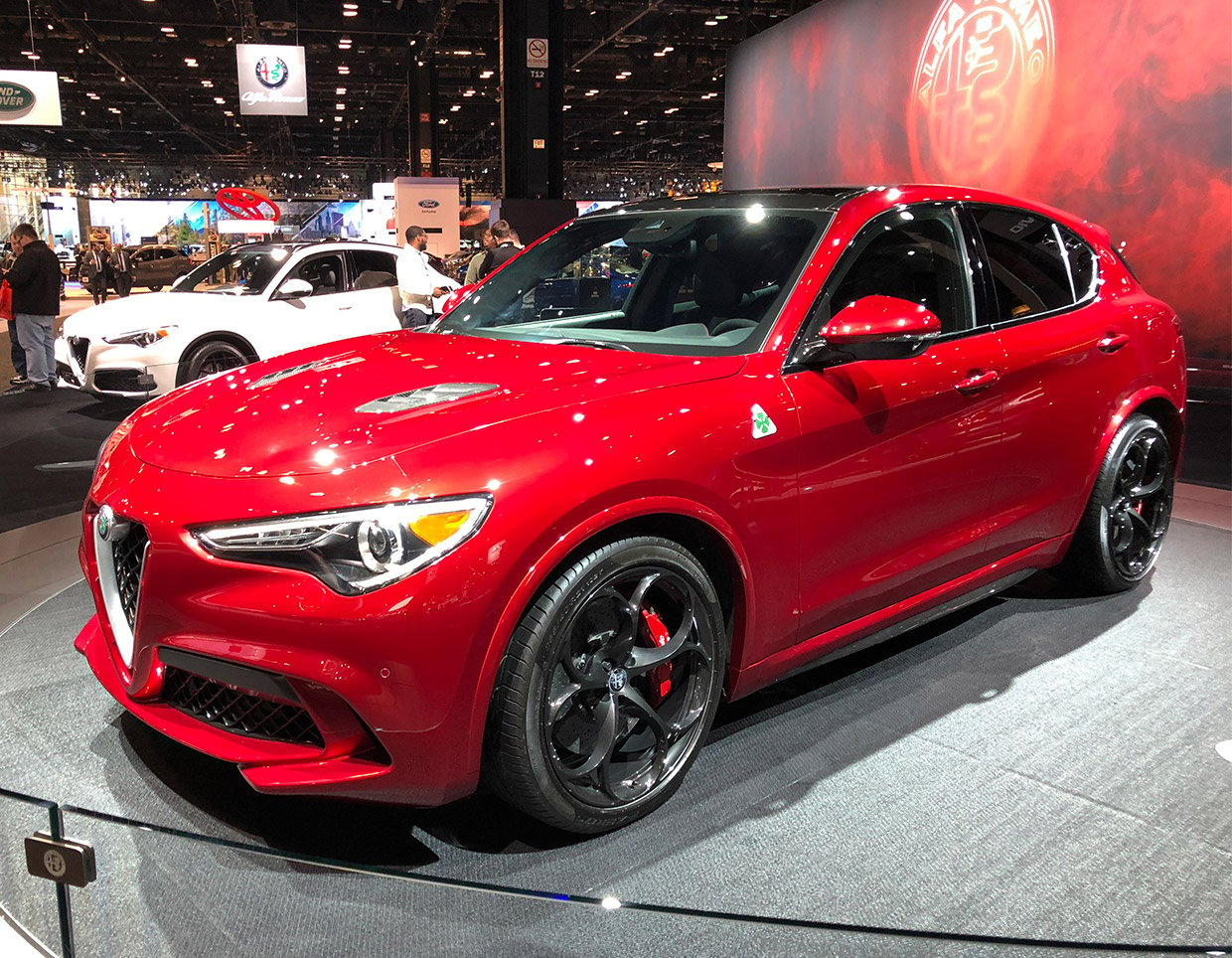 I really enjoyed my time living with the Alfa Romeo Stelvio SUV for a week, and can't say enough good things about the power and handling prowess of the Giulia Quadrifoglio. Now, the vehicle that combines the crossover's versatility and sport sedan's insane performance is coming to the US. I got an up-close look at the Stelvio Quadrifoglio at the Chicago Auto Show last week, and it really looked fantastic. Now, we've got pricing information for its North American release.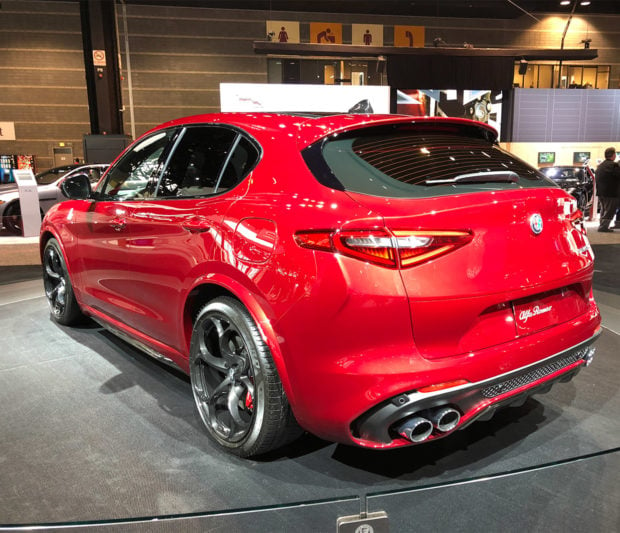 The 505 horsepower Stelvio Quadrifoglio will run $79,995 (before a $1595 destination fee), which really isn't a bad deal for a vehicle that can go from 0-to-60 mph in 3.9 seconds, has a top speed of 176 mph, and can still haul groceries and kids. In addition to its 2.9-liter, twin-turbo V6 engine, the Quadrifoglio gets a torque vectoring differential, a specially tuned adaptive-damping suspension, the addition of a "Race" setting to its driving modes, and a speedometer that goes to 200 mph. It also rides on the fantastic Giorgio platform, which provides exceptionally stable, direct, and predictable handling.
Visually, the Stelvio Quadrifoglio is differentiated from its less sporty brethren with 20-inch aluminum wheels, Brembo front brakes, quad exhaust pipes, Alcantara trimmed sport seats, carbon fiber interior trim, and more. Additional options include lightweight carbon fiber shell Sparco racing seats, and Brembo carbon-ceramic brakes.
I can't wait to get behind the wheel of this bad boy when it hits the review fleet.