2019 Porsche 911 GT3 RS Price and Specs Announced
2019 | porsche | porsche 911 | porsche 911 gt3 rs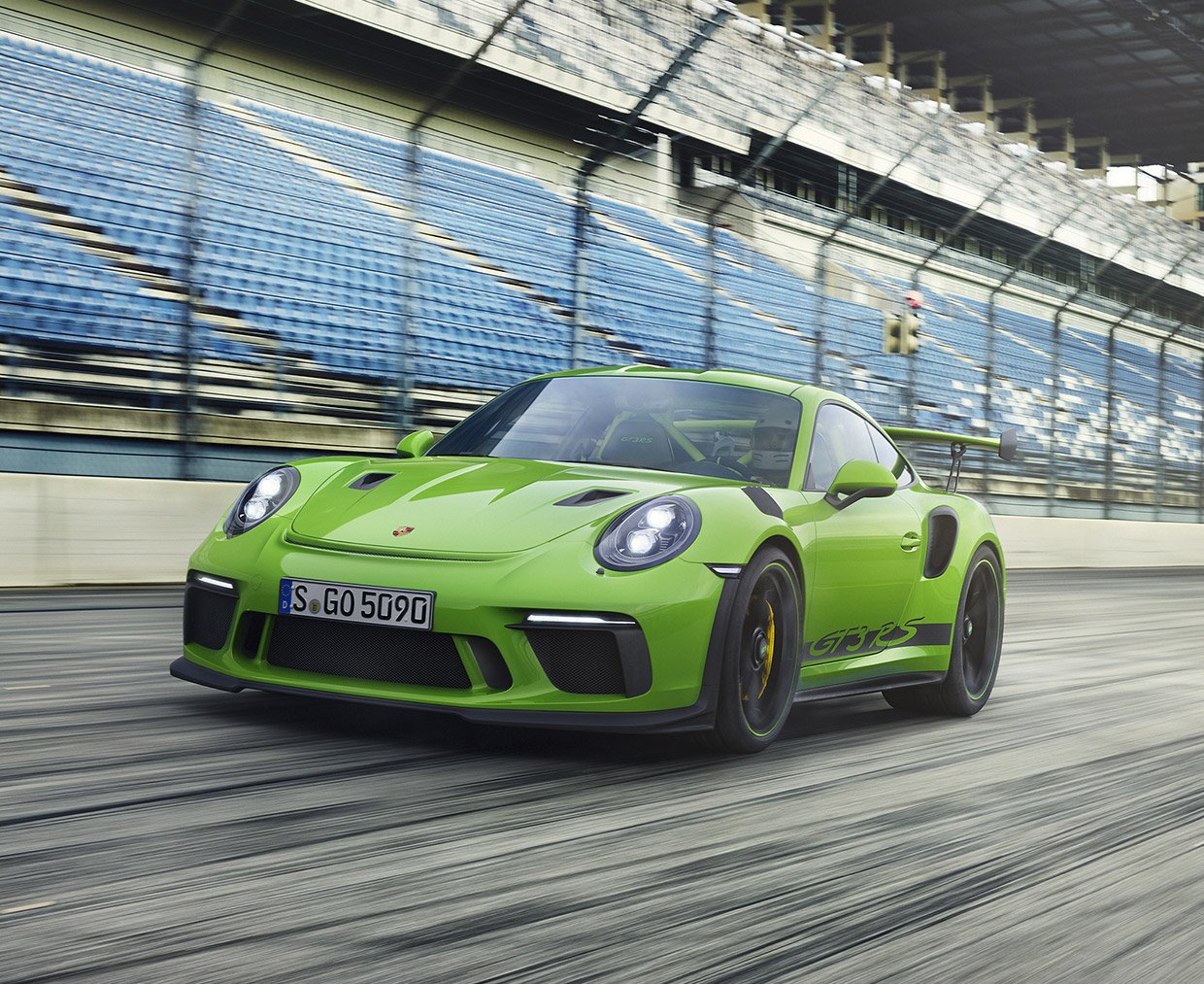 Porsche has dropped some details on the 2019 911 GT3 RS, a car that will make its official global debut next month at the 2018 Geneva Motor Show. The car uses the most powerful naturally-aspirated Porsche engine yet with 520 hp and 346 lb-ft. of torque from a 4.0L flat-six. That is enough power to push this 911 to 193 mph on the top end and from 0-60 mph in 3.0 seconds, shaving 0.1 second off of the prior GT3 RS.
The only transmission available is a quick-shifting 7-speed PDK, so sorry manual transmission fans. The car also has some serious aero bits. Porsche claims that the car makes more than twice the downforce at 124 mph than the regular 911 GT3.  Porsche PTV+ is standard, as is rear-wheel steering, while ceramic composite brakes are optional.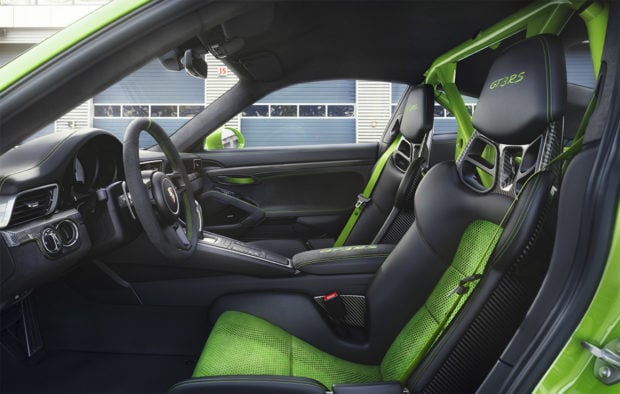 Lots of carbon fiber was used in the car body and interior to save weight along with a magnesium roof. For drivers wanting the lightest GT3 RS possible, the $18,000 Weissach package replaces more parts with carbon fiber, shedding another 13 pounds from the car, for a curb weight of just 3,153 pounds. Buyers of that package can also drop another $13,000 on magnesium wheels that are 25 pounds lighter than the standard wheels, and losing unsprung weight like that should make the car feel even more nimble. The 2019 911 GT3 RS will go on sale this fall starting at $187,500.