Project Phoenix is an Insane Custom Audi RS 6 Wagon
audi | audi rs 6 | audi rs 6 performance avant | mods | tuners | February 26, 2018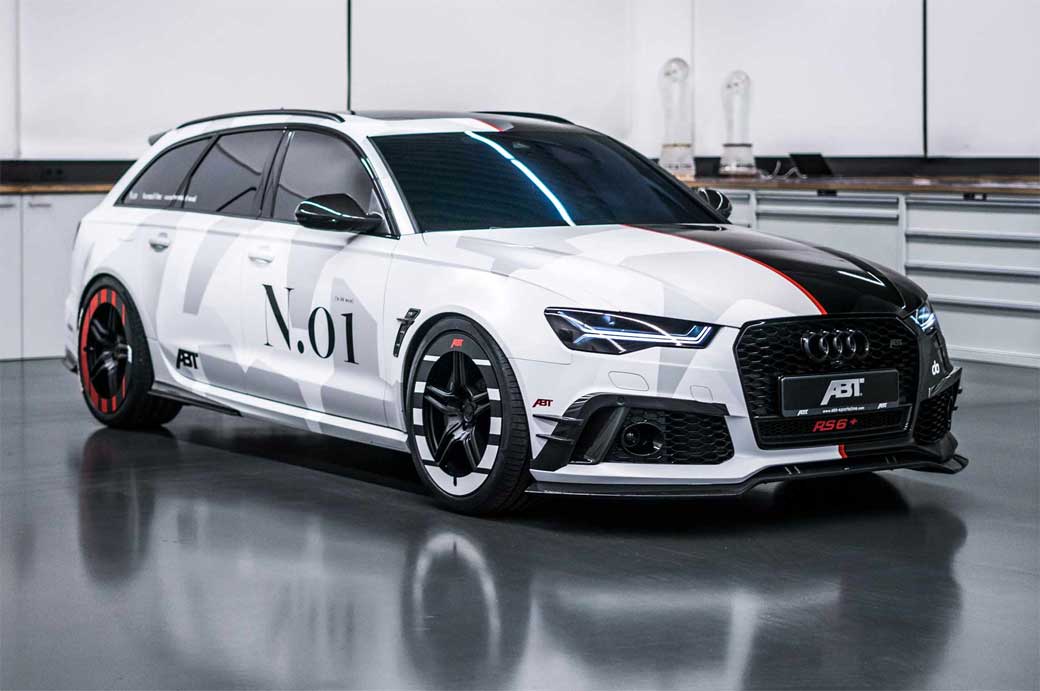 After losing his previous Audi RS 6 wagon to theft and arson, Swedish pro skier Jon Olsson teamed up with the crew over at ABT to build an awesome custom Audi wagon with loads of style and power. The car, dubbed "Project Phoenix," started life as an already cool 605 hp Audi RS 6 Performance wagon.
The split-personality black and white wagon has lots of carbon fiber bits along with dark tinted headlights and tail lights. The car is also fitted with prototype ABT aero wheels painted in black, white, and orange. The big deal with this ride isn't the style, it's the performance. The RS 6's V8 has been tuned to make 725 hp and 679 lb-ft of torque. Of course, it can haul more than ass thanks to its wagon body and Quattro all-wheel drive system
Check out the video below to see Olsson checking out his sweet new ride, complete with a fantastically crackly new performance exhaust.