Continuation Boss 429, Boss 302, and Mach 1 Mustangs Announced
1969 | 1970 | ford | ford mustang | ford mustang boss 302 | ford mustang boss 429 | ford mustang mach 1 | mustang | April 20, 2018
---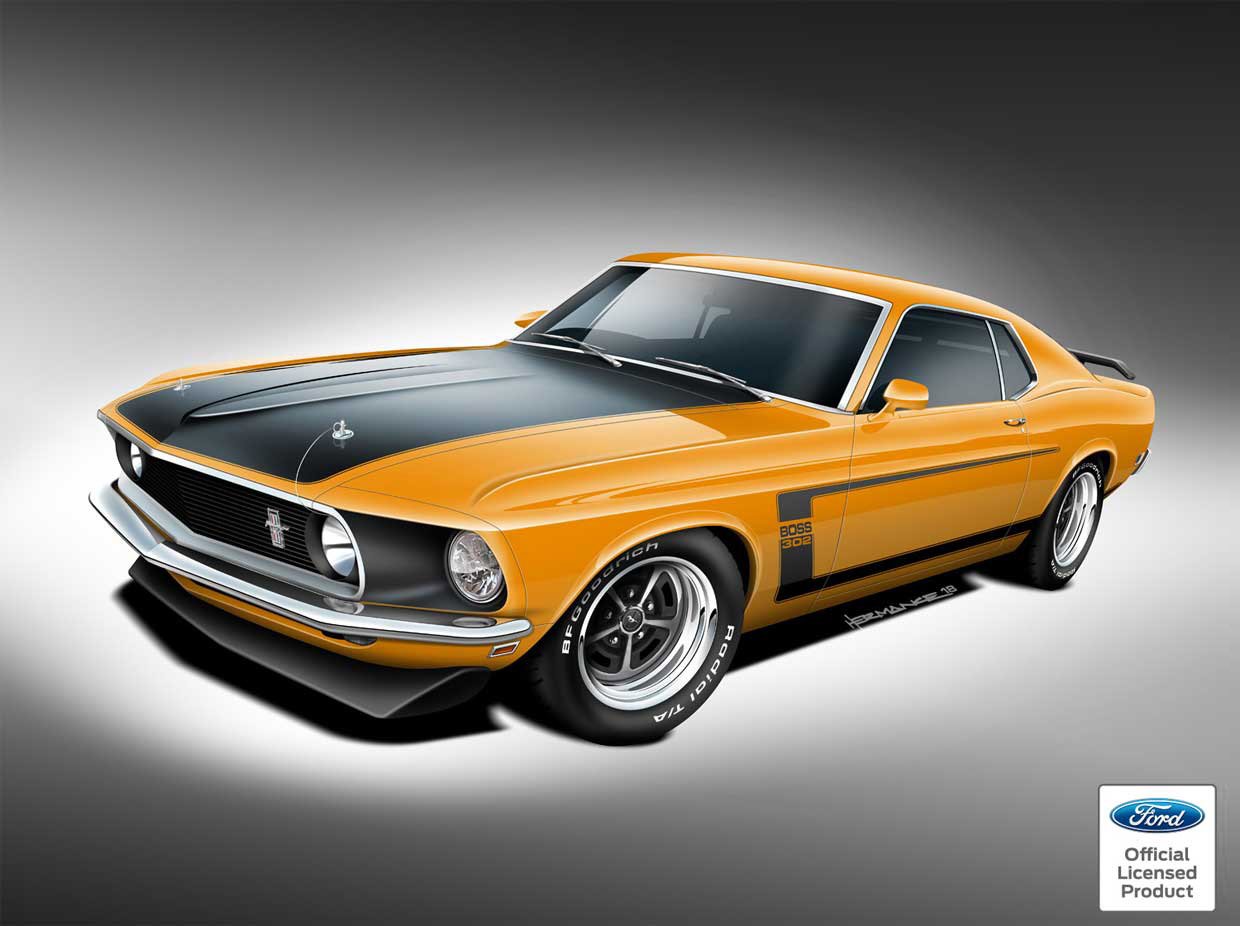 If you ask a bunch of Mustang fans what the best-looking year was for Ford's pony car, about the only thing most of them will be able to agree on is that it's not the Mustang II from the malaise era. While I am partial to the Fox body from my childhood, my personal favorite Mustangs have always been the 1969-1970 era fastbacks.
Classic Recreations out of Oklahoma has announced that it has been granted a license by Ford to make official continuation cars of the 1969-1970 Boss 429, Boss 302, and Mach 1. That means you can buy these cars again complete and ready to drive. All versions can be built on '60s era bodies or with new bodies made by Ford.
The Boss 429 gets a custom built 429ci engine with the updated valvetrain, EFI, and engine management systems it deserves. The Boss 302 can be had with two engine options, one being a modern Coyote 32-valve V8 out of the current Mustang GT. The second option is a 363ci stroker motor using a 302 block. Any engine option the company offers can be slammed into the Mach 1, including a modern EcoBoost four or an FE big block.
Since each car is built to order, you'll need to contact Classic Recreations for more information if you're interested in buying one of these retro muscle cars.