Official Pics of VW's Carbon Fiber Pikes Peak Bruiser Debut
volkswagen | volkswagen i.d. r pikes peak | VW | April 23, 2018
---
Volkswagen has offered up a batch of images of the the electric race car it plans on running in this year's Pikes Peak International Hill Climb. The I.D. R Pikes Peak EV has been unveiled fully, and it looks like it means business for sure. Lots of carbon fiber and a focus on power capacity and weight mean the car is under 2,500 pounds.
Combine that low weight with the 680 hp and 479 lb-ft of torque and you get a 0-60 mph time of 2.25-seconds, which is faster than a typical F1 or Formula E car. VW is aiming to destroy the EV class record with the car, but that's a tall order. Rhys Millen, ran the storied hill climb in just 8:57.118 in his custom-built e0 PP100, which clocked in with a peak power output of an insane 1,600 hp with a similar overall weight to Volkswagen's EV racer.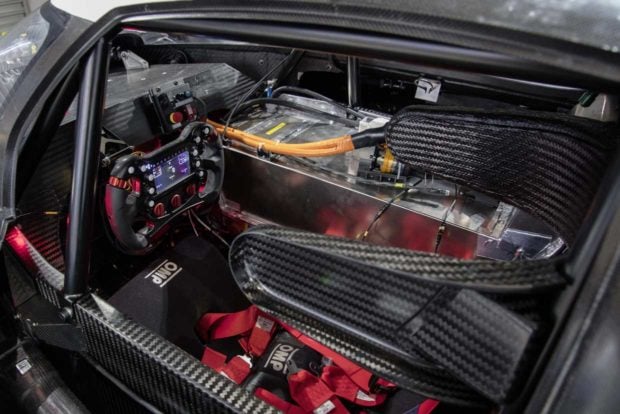 At the wheel of VW's car will be Romain Dumas, a driver who already has a few records to his name. One big challenge for all Pikes Peak team is practice, the course is a heavily traveled public road most days of the year meaning testing on the actual mountain is impossible much of the time.