BMW 8 Series Coupe's V8 Sounds Off
2020 | bmw | BMW 8 Series Coupe | May 22, 2018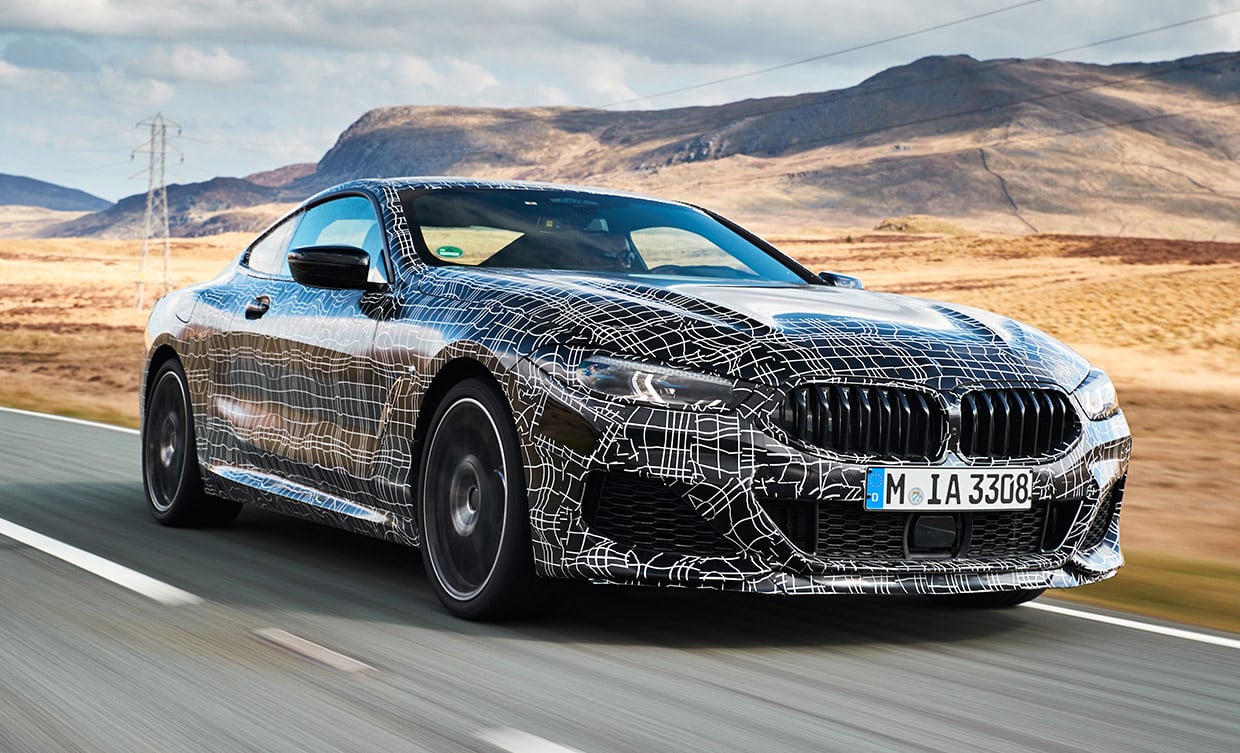 BMW has offered up a video of the coming 8 Series Coupe that shows off the car tearing its way through some backroads in Wales. The car is wearing camo so its hard to see just what it looks like, but you can certainly hear its V8 rumble.
BMW has already said the car will have a V8, but that exhaust note confirms it. That 8-banger will have a 4.4-liter displacement, and will make 530 hp and 553 lb-ft. of torque. Presumably, it has turbos since BMW likes those so much, and it has boatloads of torque. The engine will be paired with an 8-speed automatic. The video also explains how the car will get all-wheel drive, adaptive suspension, all-wheel steering, and an active rear differential.
Even if you can't make out all the details of the car, the video is worth a watch for the scenery and that exhaust note alone.