Ford's Latest GT500 Overhead Tease Offers Our Best Look Yet
2019 | 2020 | ford | ford mustang | ford mustang gt500 | GT500 | mustang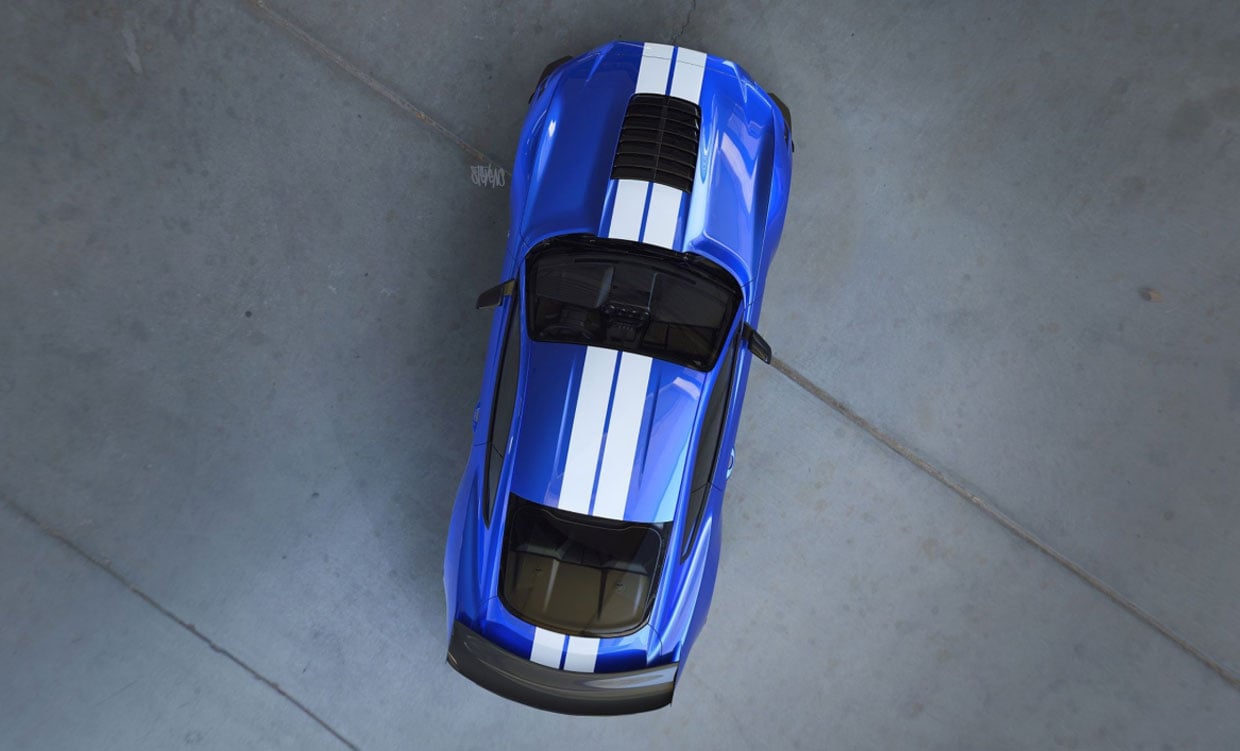 Behold the latest teaser image of the 2019/2020 Ford Mustang GT500. This is the best shot yet that we have seen of the car and it shows what appears to be a slick carbon fiber spoiler. We know from the earlier teaser video that the spoiler is on a pair of risers, and stands well up from the trunk. We also know its engine will make more than 700 horsepower.
This is the best glance at the hood we have seen, and those black louvers appear to be ideally placed to remove heat from the engine bay. They might also do well for reducing lift from air caught under the hood.
I'm a particularly big fan of this blue and white stripe color combo on the car. Normally the GT500 is more of a drag racer than a road racer, but man does that spoiler looks like it's meant for the road course.