VW I.D. R Pikes Peak Crushes Overall Record
EV | pikes peak international hill climb | volkswagen | VW I.D. R Pikes Peak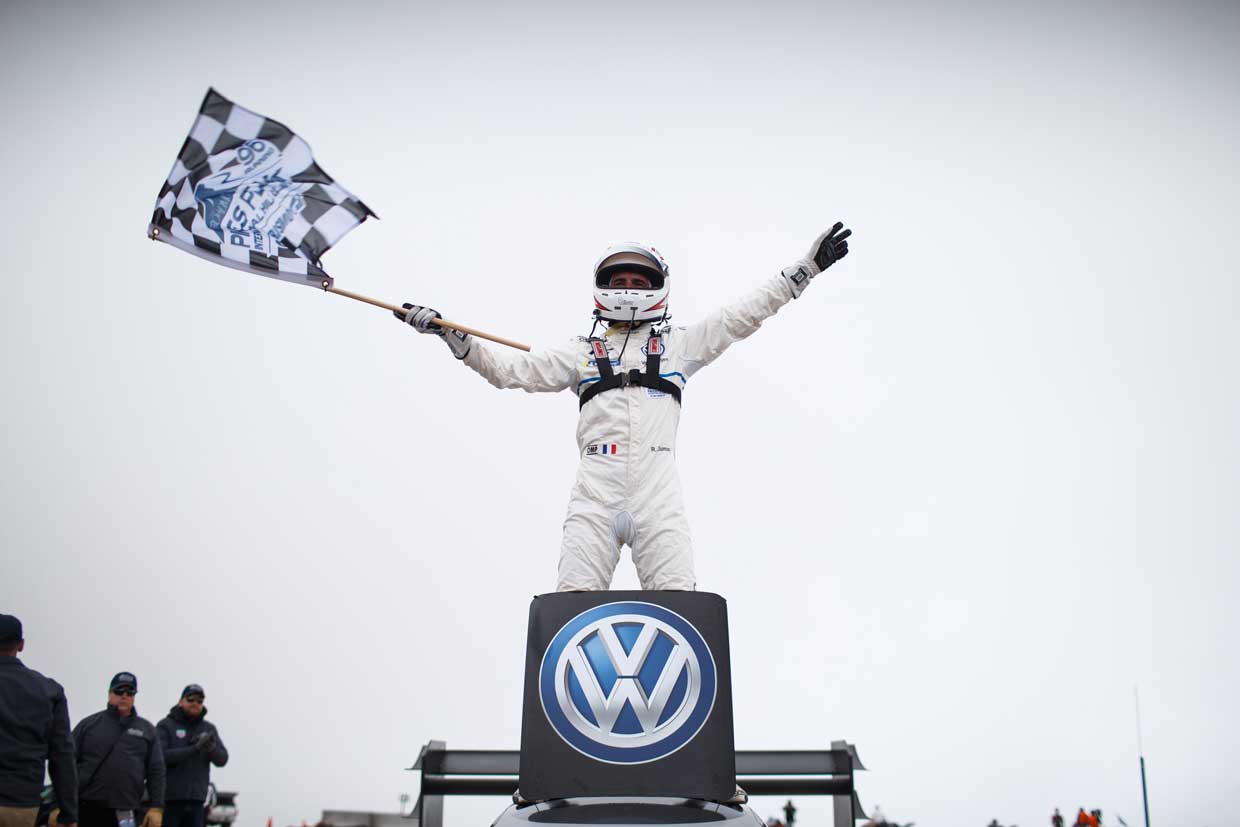 Volkswagen Motorsports is very happy right now because its electric I.D. R Pikes Peak racing car piloted by driver Romain Dumas not only dominated the entire field at this year's running of the Pike's Peak International Hill Climb, the car and driver took the record for fastest lap ever. The previous record holder was Sebastien Loeb set in 2013.
Dumas and his electric racer beat Loeb's time by a whopping 16 seconds with a sprint to the top in 7 minutes, 57.148 seconds. VW says that the reason for the stunning performance is because the car was built from the ground up specifically to tackle Pike's Peak. The massive wing and aero focus allowed the car to grip better at high altitudes where the air is thin.
Per rules for the race, the EV had to be able to charge fully in under 20 minutes. To make this happen, VW used generators at the base of the mountain to recharge the car that themselves ran on Glycerol, a green fuel.
VW Motorsports has yet to share in-car footage of the extremely quick race to the clouds, but we'll share that as soon as it's available for streaming.