More Facts About VW's I.D. R Pikes Peak Racer
EV | pikes peak | volkswagen | volkswagen i.d. r pikes peak | VW | April 26, 2018
---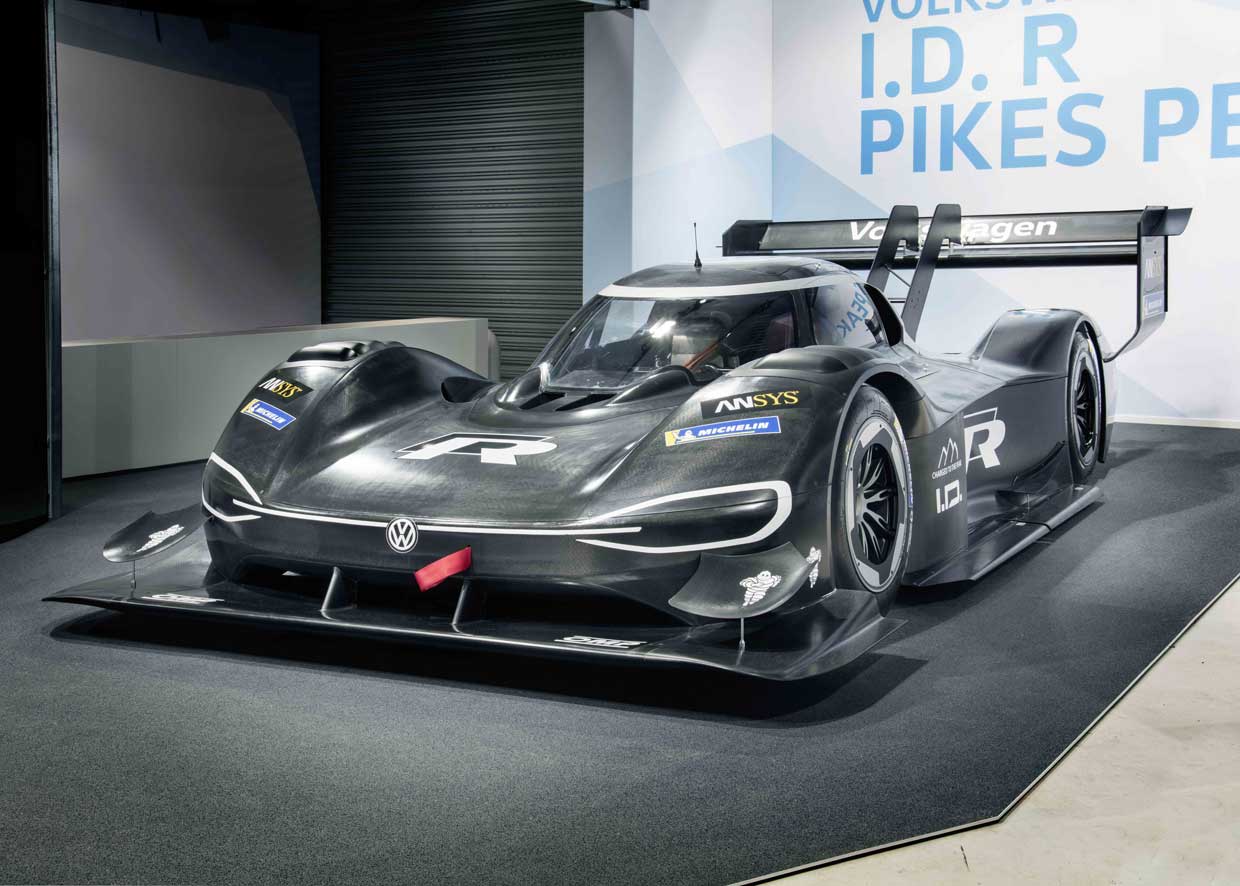 Some interesting new details have surfaced about the slick EV race car VW is using for its upcoming Pikes Peak hill climb record attempt. One interesting facts is that driver Romain Dumas didn't get to lay eyes on the car until the rest of the world did earlier this week. Dumas will be testing the car in the coming weeks at his home track in Alés.
VW wants to beat the EV class record, which was set by Rhys Millen in 2016 in a car packing 1,600 hp and 1,659 lb-ft of torque. That is much, much more than VW's 680 hp and 479 lb-ft of torque. VW says its sub-2500-pound weight and massive aero will offset that deficit. Interestingly, they say that the downforce near the top of the mountain will drop as much as a fifth due to the thinner air.
Oxygen at the top is so thin that even people who live in the state year-round can get light-headed from lack of oxygen. Trees and vegetation can't survive much past the 10,000-feet mark due to the harsh conditions. For that reason, the race car has an onboard oxygen system for the driver.
If you have never been up Pikes Peak before, it's hard to describe how the climate changes as you go up the mountain. Temperatures at the entrance to the toll road up the mountain might be in the 60s, but at the top at the visitor center temps can be below freezing with winds literally strong enough to blow you around.