Wicked McLaren Senna Heads to NYC Swathed in "Fux Green"
green | mclaren | mclaren senna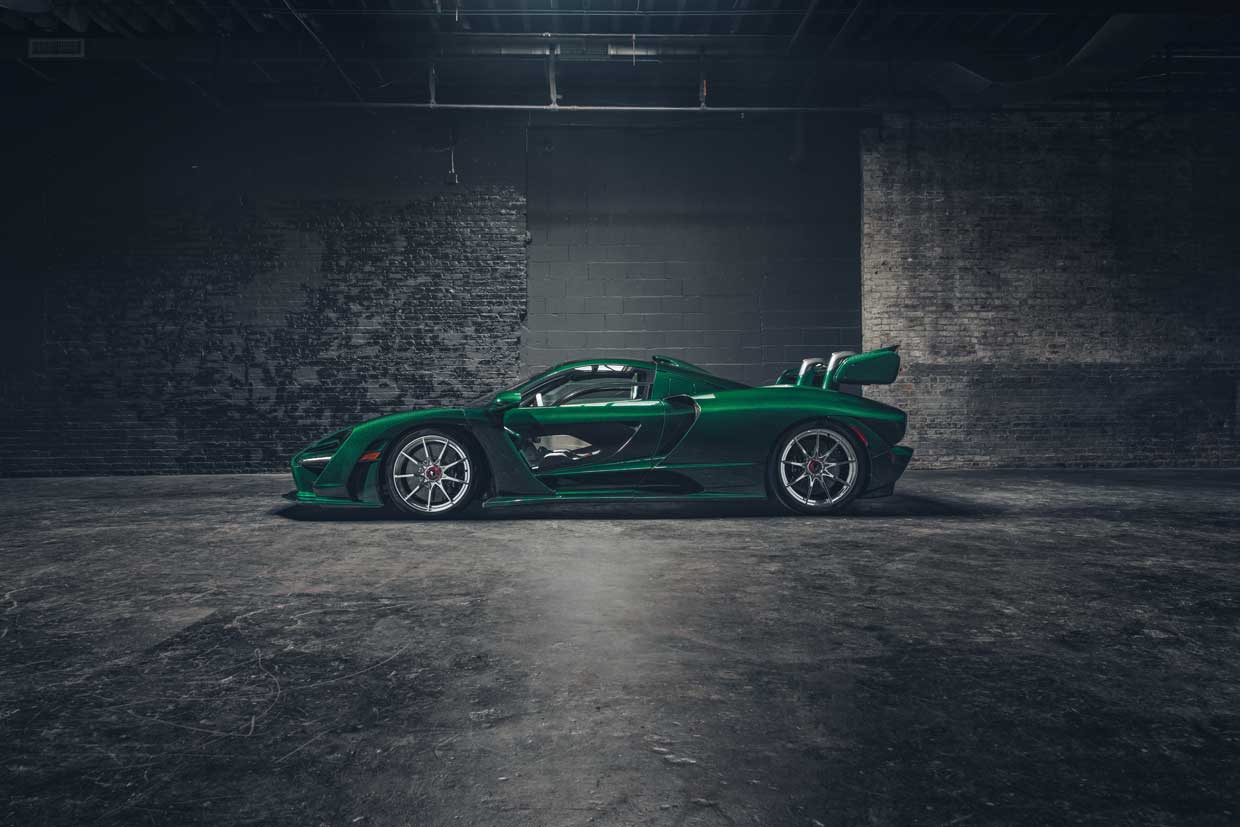 Seriously, the color on this McLaren Senna is called "Fux Green." It's named after the rich dude called Michael Fux who ordered this Senna via McLaren Special Operations. The Fuxing green isn't actually paint, it's a carbon fiber body tinted emerald green. It's really Fuxing awesome.
The special hue carries over into the interior as well. Contrasting the greenest Fuxing carbon fiber you'll ever see is white leather on the seats, door uppers, and steering wheel, stitched up with green to match. I'm not sure what the deal is with the mismatched blue and red wheel lock nuts though.
Other than the special color scheme, the car is the same as the other 499 limited-run Sennas, about a third of which are coming to North America. It has a 4.0-liter twin-turbo V8 which makes 789 bhp and 590 lb-ft. of torque, and is able to zoom from 0 to 60mph in 2.7 seconds and 0 to 124 mph in just 6.8 seconds. The active aero, including that giant rear wing makes an insane 1,763.7 lb. of downforce to keep it glued to the tarmac.