2018 Ford Mustang Cobra Jet Drag Racer Good for the Mid-8s
2018 | ford | ford mustang | mustang cobra jet | August 17, 2018
---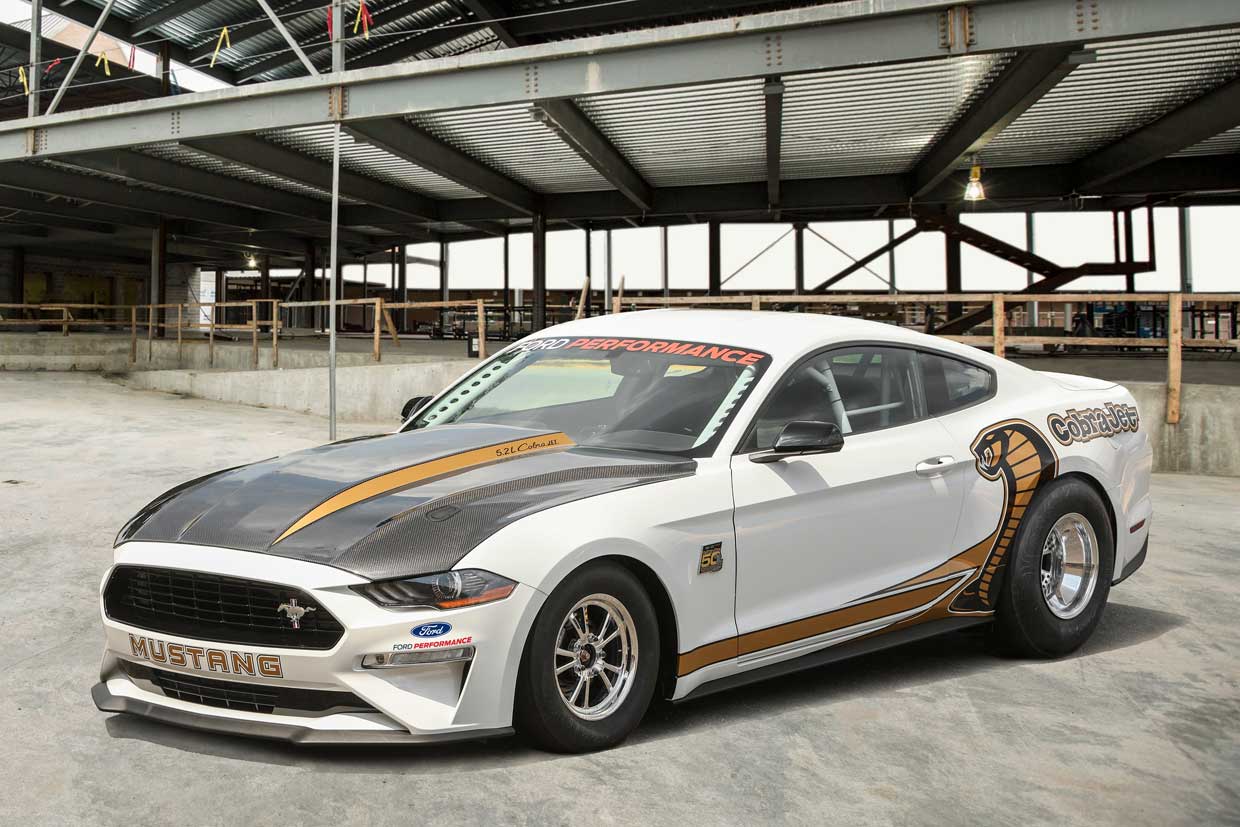 To celebrate the 50th anniversary of the original 1968 Mustang Cobra Jet, Ford has gone official with a new 2018 edition. Ford says that the 50th anniversary model is the most powerful and fastest drag racing Mustang ever. The Michigan automaker is mum on power output, but it does say that the 5.2L V8 under the hood is a version of the 5.0L V8 the Mustang made popular. It has a 3.0L Whipple supercharger and can run a mid-8-second quarter mile at 150 mph.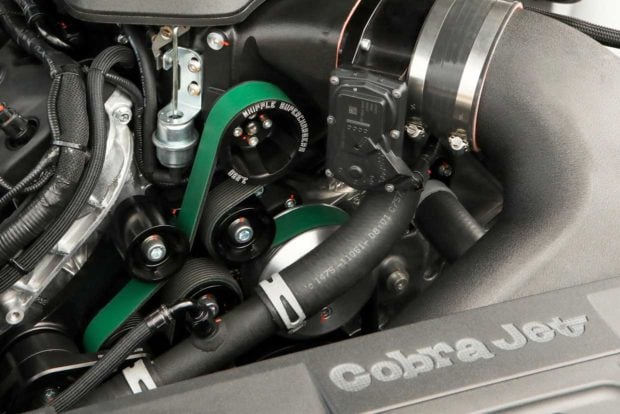 Ford fits this tricked-out Stang with a 9-inch solid rear axle, two-way coilovers with adjustable ride height and a Strange Engineering low-drag brake system. The suspension is a four-link unit in the rear with anti-roll and panhard bars.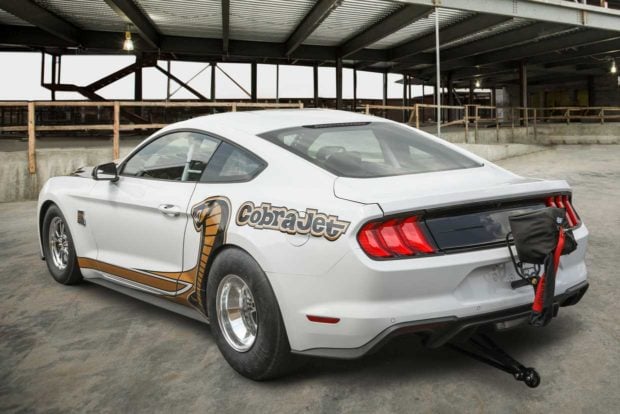 The car also has an NHRA-certified roll cage and FIA-approved seat. Ford offers the 50th Anniversary Cobra Jet in race red or oxford white with only 68 units made for 2018 at $130,000 each.
While the '60s version was street legal, all Cobra Jet drag racers since the 2008 rebirth have lacked VINs meaning they are only for the track. The first public look at the 2018 Mustang Cobra Jet will come at the Woodward Dream Cruise this weekend.