APR-modded VW Atlas Wants to Play in the Mud
apr | mods | off-road | volkswagen | volkswagen atlas | VW | vw atlas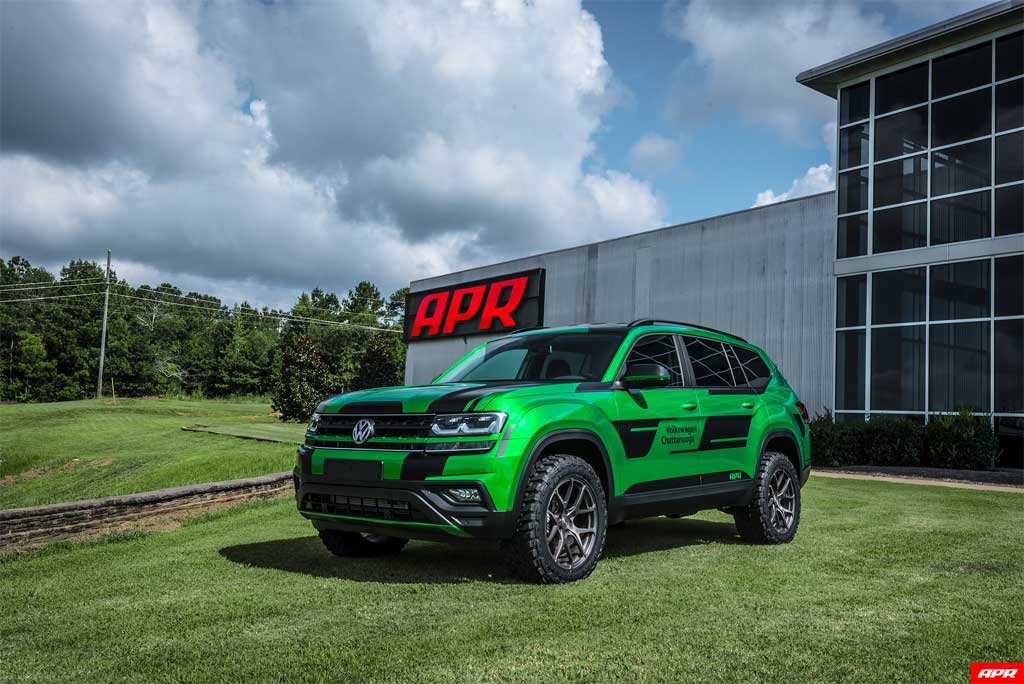 If you go off-roading anywhere in Colorado, odds are most of the vehicles you'll see on the trails are Jeeps or Toyotas. I've done plenty of off-roading around here, and one ride I have never seen is a Volkswagen. In hopes of changing that, the gang at APR has unveiled a modified Volkswagen Atlas SUV that has been customized for off-road capability and more power.
The Atlas comes from the factory with a 2.0L TSI engine, all-wheel drive, and a lockable center differential. The stock engine made 235 hp and 258 lb-ft. of torque and after APR made their tweaks, it's good for 350 hp and 350 lb-ft of torque. That power bump comes thanks to a swap to the factory IS38 turbo from the Golf R, an ECU upgrade, carbon fiber intake, and cast race DP exhaust.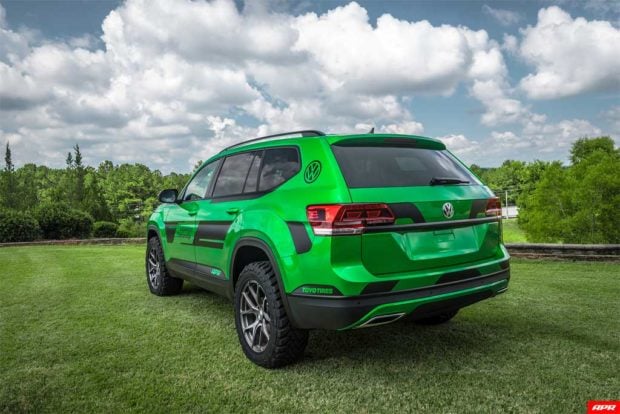 The bright green APR Atlas has custom 6-piston brakes and rolls on aggressive Toyo Open Country M/T 275/55/20 tires. Custom suspension lifts the Atlas by 1.5-inches. This is a one-off project for now, but APR says that it is evaluating a line of performance products for the Atlas in the future. Still, without a 4WD low mode, I'd stay out of steep mountain terrain with this thing.