Supercar Showdown at the World's Greatest Drag Race 8
drag race | motor trend | races | supercars | September 21, 2018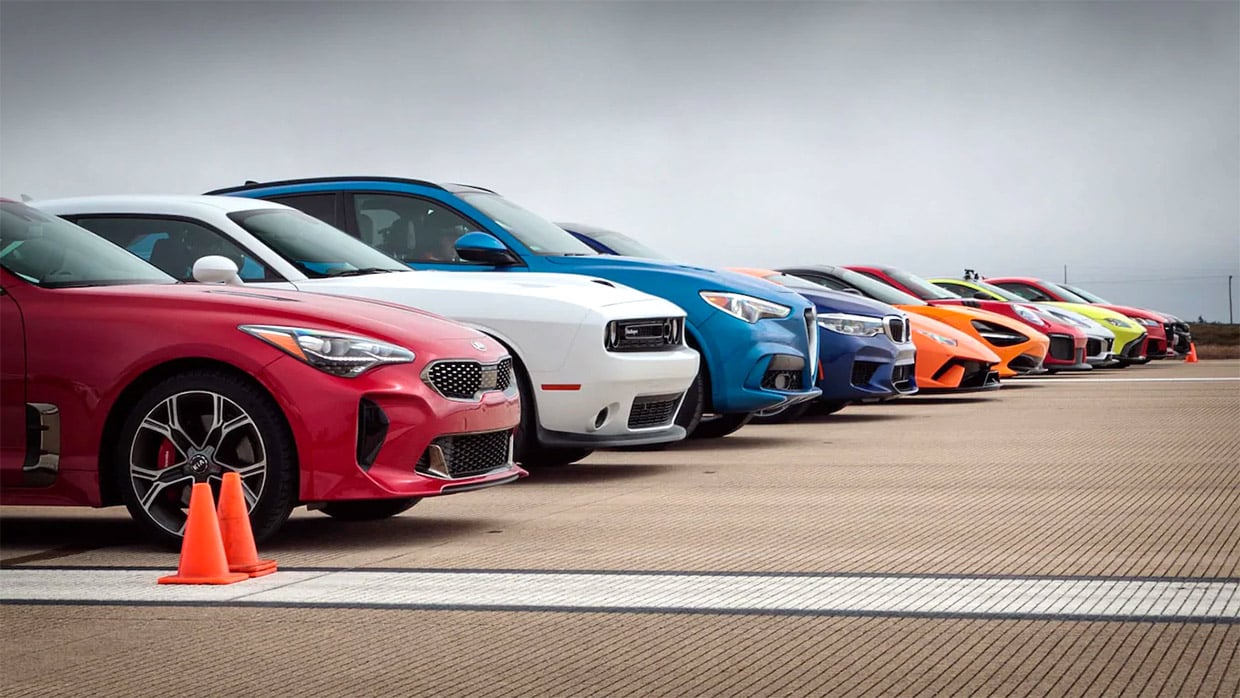 I'm often jealous of the guys over at Motor Trend. I'd love to be able to drive the sweet cars they get their hands on all day long. At least that's what they do in my imaging of the job. It's probably way more boring than I think. Still, each year they manage to round up some awesome cars and drag race them in an event called the World's Greatest Drag Race.
The 2018 edition features 12 of the coolest cars on the road today. The race features a McLaren 720S, Porsche 911 GT2 RS, Honda Civic Type R, Lamborghini Huracán Performante, BMW M5, Ford Mustang GT PP2, Alfa Romeo Stelvio Q4 Quadrifoglio, Kia Stinger GT, Audi TT RS, Chevrolet Corvette ZR1, Mazda MX-5 Club, and the Aston Martin Vantage.
This race may be all the proof you need to understand why a flappy paddle automatic gearbox is faster than a manual gearbox. Dodge's drag racing ride was no match for the supercars, and the manual boys had no chance. You can check out the 1/4-mile race here, but you must subscribe to see the 1/2-miler.