John Cena's Ford GT to be Auctioned Again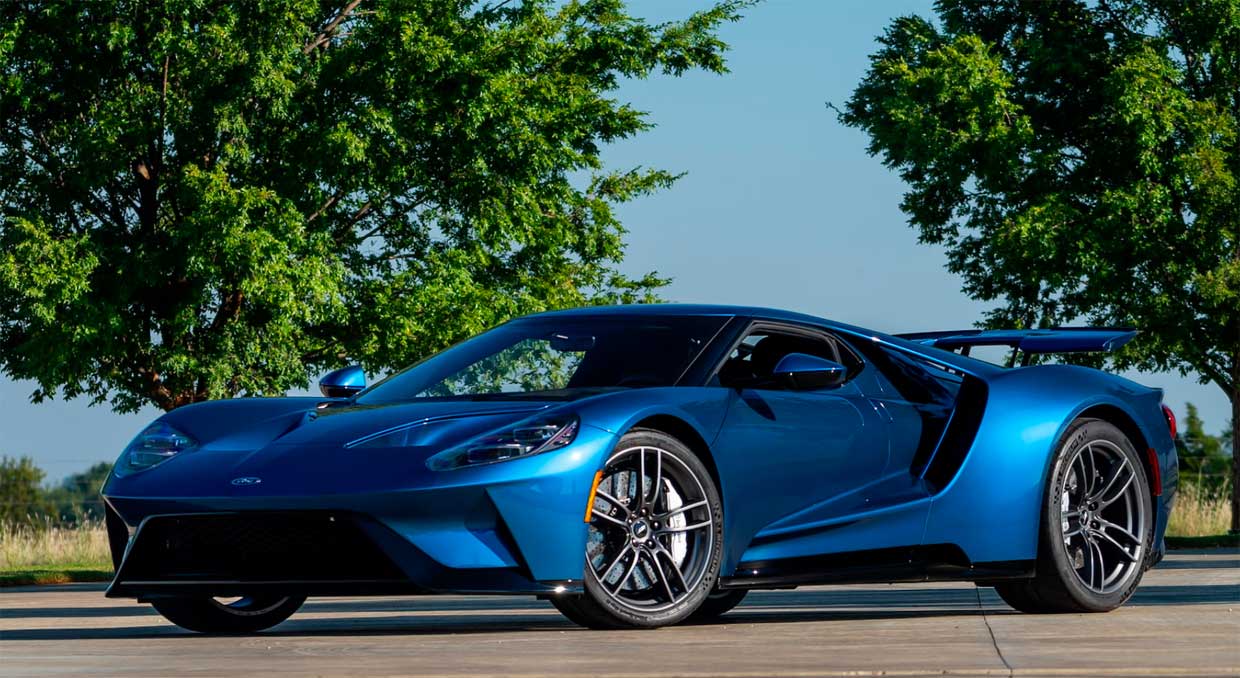 When wrestler John Cena tried to auction off his Ford GT, legal drama ensued. Ford said Sena acted in violation of the buyer's agreement he signed that said he would not sell the car for 24 months. Ultimately Cena promised to make things right with Ford and their lawsuit was later settled out of court. Now, Mecum Auctions now has Cena's Ford GT on the auction block again.
It's not clear how exactly this new sale will go off without Ford's legal team striking again, but it's a good bet that the second owner has no legal obligations to Ford. The car currently has 626 miles on it and is serial number 77. It's coated in Liquid Blue and packs that luscious twin-turbo EcoBoost V6 that makes 647 hp and 550 lb-ft of torque.
The last time the car sold, it raked in $1.4 million. Presumably, the car will go for close to that amount again – unless prospective buyers are scared off by Ford's legal team.