Ford Teases Mustangs for 2018 SEMA Show
ford mustang | sema | October 12, 2018
---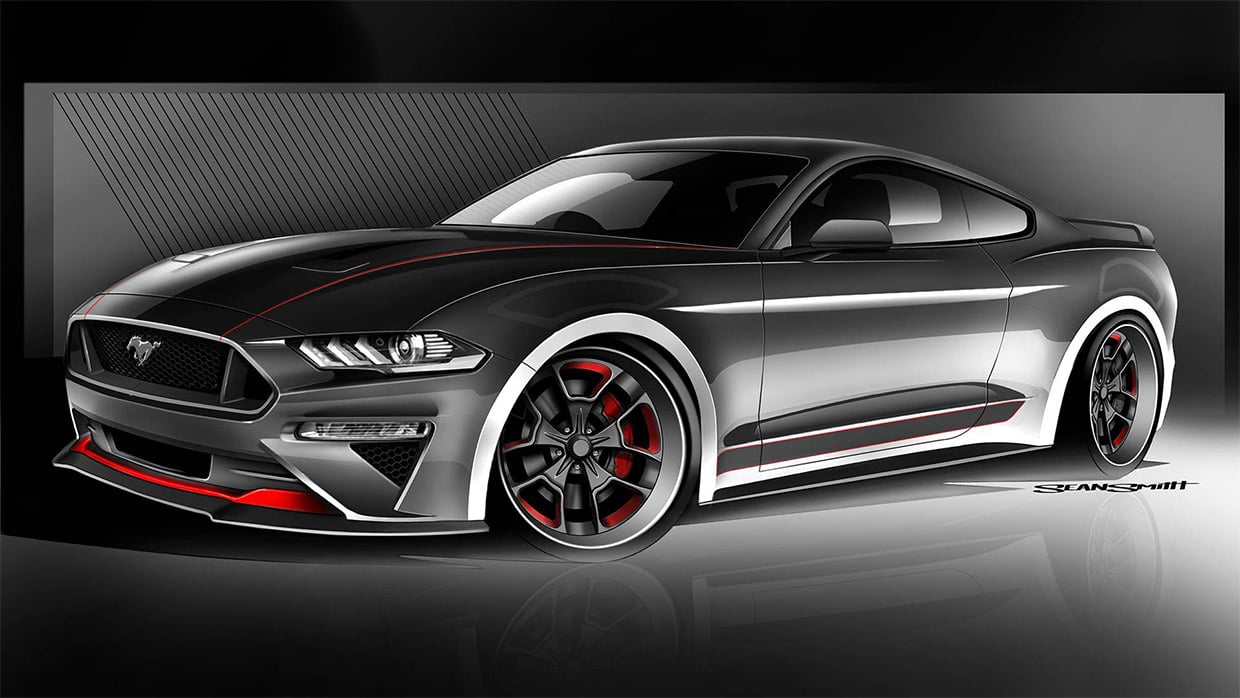 SEMA is just around the corner, and that means all manner of sweet custom cars will be on display in Las Vegas yet again. Each year a bunch of the cars on hand are based on the Ford Mustang. This year Ford, will have over 50 cars on display at the show, and the cool Mustangs here are part of that display.
Shown above is the CGS Motorsports Mustang GT, a grey and red beast which packs a Ford Performance/Roush supercharger, cat back exhaust with carbon fiber tips, giant 6-piston Brembo brakes, along with revised suspension, custom wheels, a body kit, and LED lighting.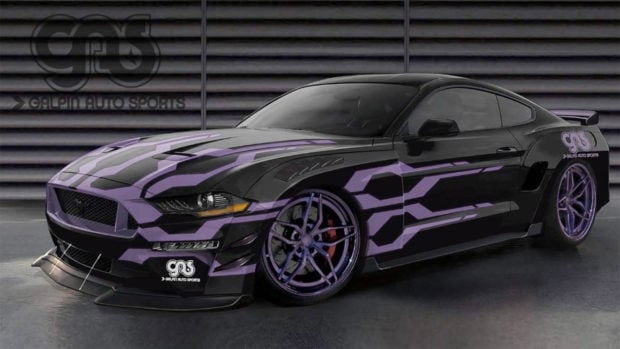 The distinctive black and purple Galpin Auto Sports wide-body road racing Mustang also has a Roush supercharger and performance exhaust, as well as a Ford Racing short-throw shifter and upgraded Ford Performance driveshaft and half-shafts. It's also got Ford Performance springs, shocks, and sway bars, and rocks a GAS custom widebody and ground effects kit.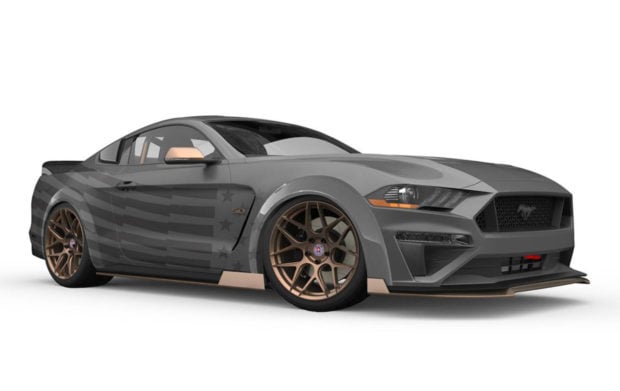 Next is the CJ Pony Parts Mustang GT dubbed "Smoke Show." The grey-on-grey stars and stripes tribute uses its Roush supercharger to make over 700hp, and also has a cat-back exhaust upgrade, and short-throw shifter. It rides on custom HRE satin gold wheels, wrapped in most-excellent Michelin PS4S rubber, and has an anderson Composites widebody kit, and aero bits from Roush and Rally Innovations. This car is meant for drifting, and has a hydraulic handbrake to help make it go sideways.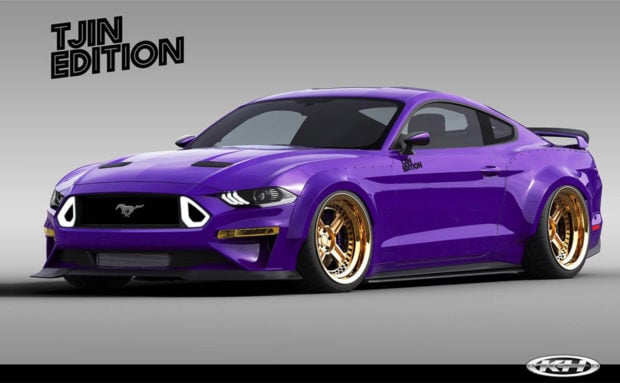 Stepping away from the V8 Mustangs is the TJIN Edition EcoBoost Mustang decked out in bold gloss purple with gold wheels. That car has a 2.3-lite Ford EcoBoost engine with a special racing manifold, downpipe, intercooler, and charge pipes. There is no word on how much power the upgraded drivetrain makes over stock. The car also has an adjustable Air Life 3H suspension, custom wheels, and custom bodywork by LTMotorworks.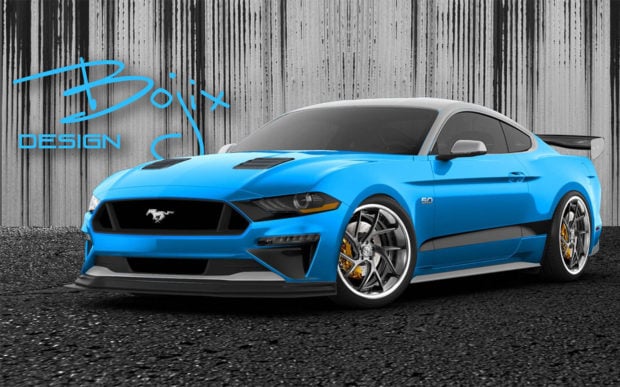 The last of the custom Mustangs is the bright blue and gray Bojix Design Mustang GT. This car has the standard 5.0-liter V8, with no supercharger, but has a custom Bojix exhaust with Borla mufflers, Brembo brakes, a Ford Performance driveshaft loop, and custom wheels from Savini. This ride also has a custom interior with a Kicker audio system and big honking subwoofers for some extra boom.