1977 Ford F-150 Hoonitruck is Ken Block's Latest Ride
gymkhana | Hoonitruck | ken block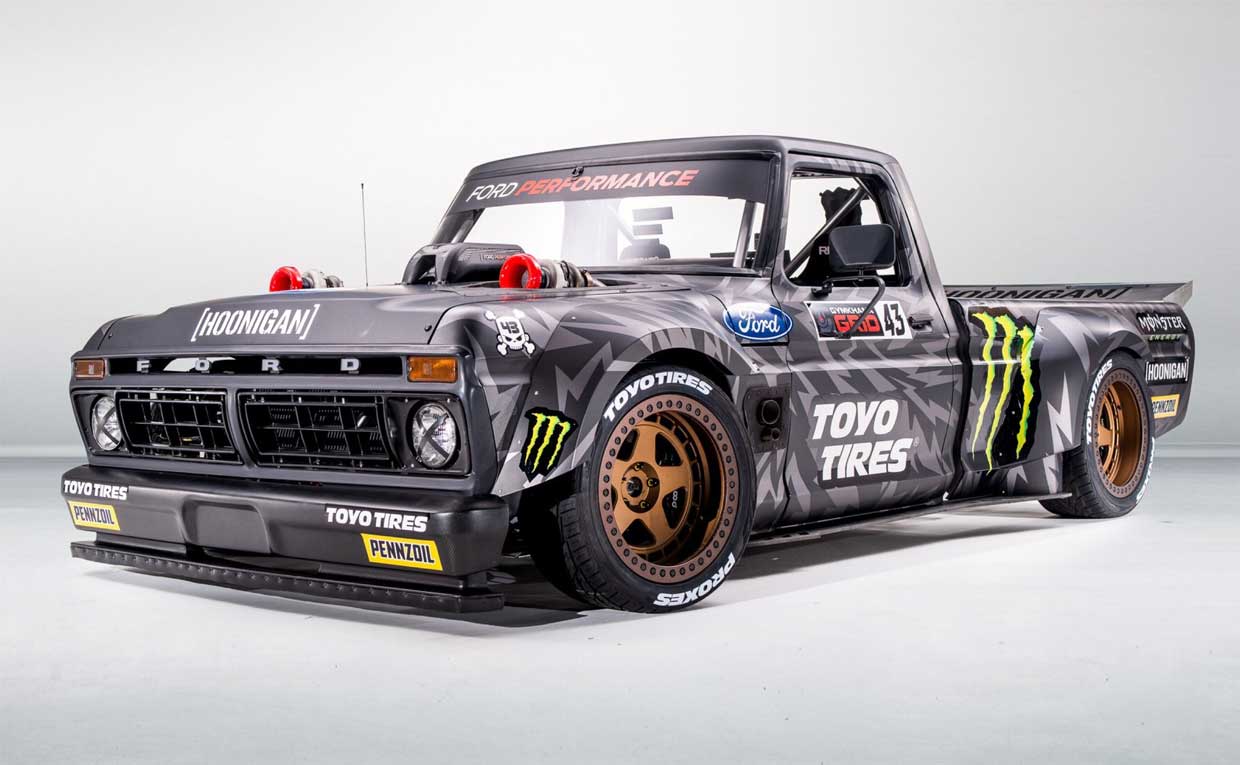 Ken Block has the coolest cool job. He gets to race cars and makes awesome Gymkhana videos. He also has an entire stable of sweet drift and rally cars, though the latest of them isn't a car at all. This one is called the Hoonitruck and it started life as a 1977 F-150 truck.
Block says he chose that truck because his dad had one, and he learned to drive in it. Block's Hoonitruck has little of the original F-150 left in it, just the body. The rest is a tube frame chassis with an all-wheel-drive system, a Ford GT EcoBoost V6 engine eco-boosted to a crazy 914 hp, and a six-speed sequential shift transmission. The video below offer more details about the Hoonitruck and is worth a watch:
We will get to see the Hoonitruck in action on November 16 when Gymkhana 10 airs on Amazon Prime. Block is sure to get up to lots of donuts and flying around stuff in that video.