Nissan's Thunder-Blue Frontier Sentinel Concept Aims to Save Lives
brazil | nissan | Nissan Frontier Sentinel | November 8, 2018
---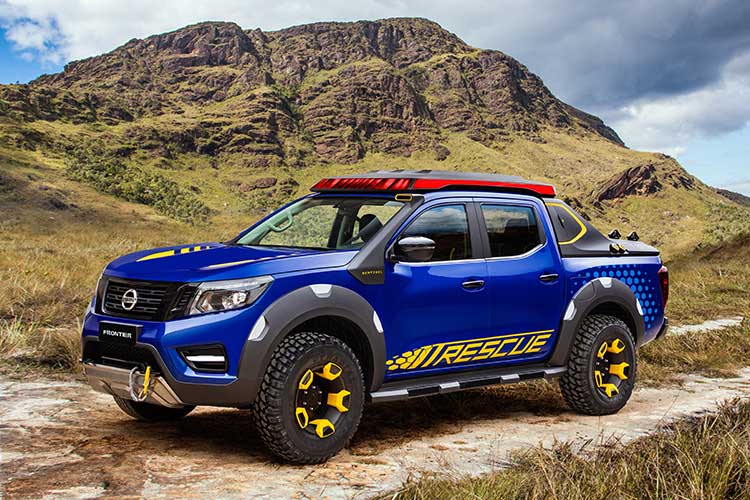 Nissan is at the 2018 São Paulo Motor Show, the same show where VW showed off its Tarok concept this week, with a concept of its own called the Frontier Sentinel (PDF). This truck concept is designed for rescue operations on any terrain.
It started life as a normal Frontier truck, but this one packs some pretty big upgrades. Its bed contains a system stores a pair of Nissan LEAF battery packs to provide power for rescue operations. The strengthened roll bar has a pair of electric outlets and can store rescue equipment. The top of the bed also has a deployable platform to allow drones to take off and land, to help assess an emergency situation from the sky.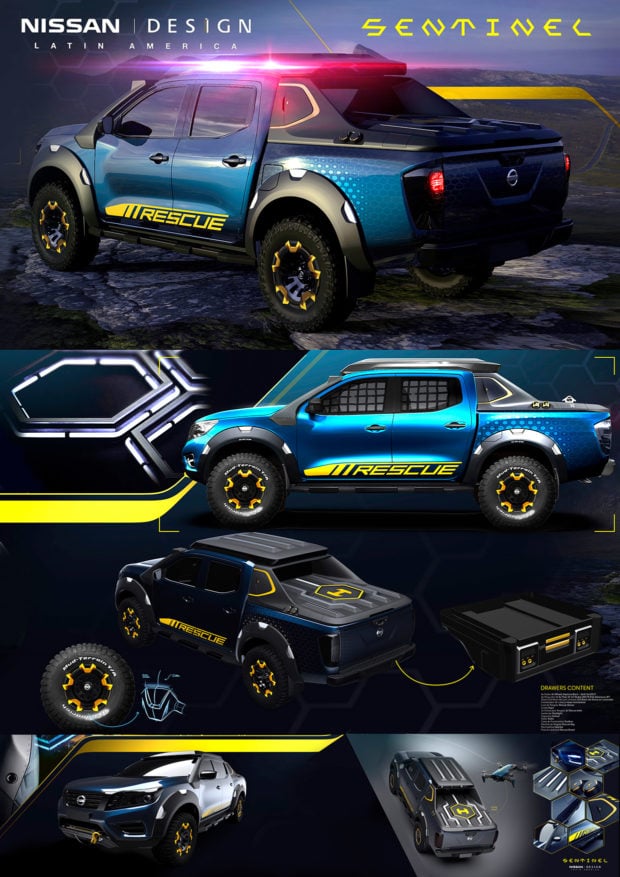 The truck's cool Thunder-Blue and Electric Yellow color scheme was inspired by the Brazilian hyacinth macaw parrot. Inside, the concept has a yellow dash and trim that is inspired by electric circuits.