2019 BMW M850i 8-Series Convertible Raises the Roof
2019 | bmw | bmw 8 series | November 9, 2018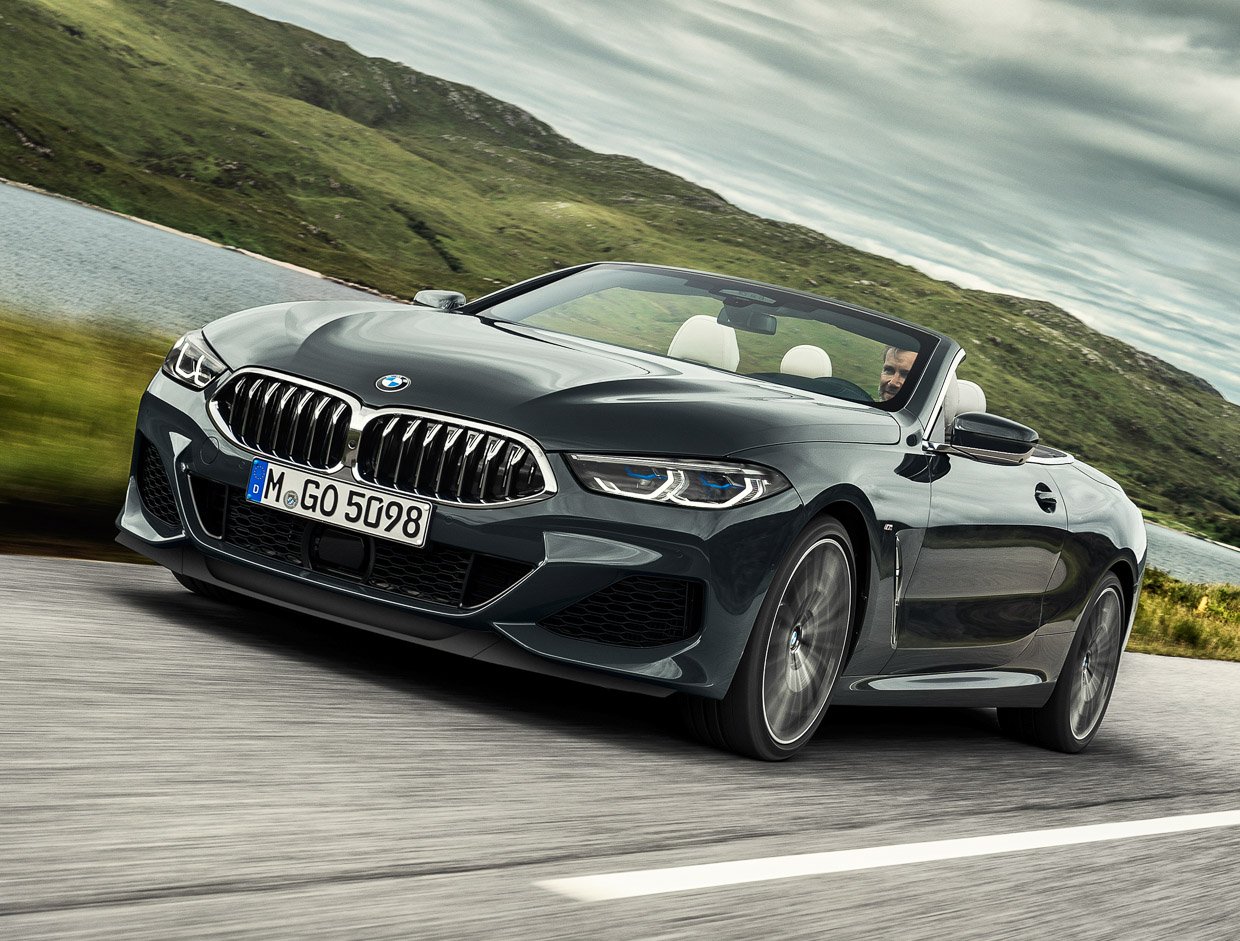 The new BMW 8-series looks like a pretty sweet ride already, but there's just something about being able to drop the top while carving corners on a great road. Fortunately, BMW has ragtop fans covered with the new 8 Series Convertible. The car is most potent in its M850i xDrive variant, which packs a 4.4-liter twin-turbo V8 that makes 523 hp and 553 lb-ft. of torque, capable of launching the luxurious open-top tourer from 0 to 60 in a wicked-fast 3.8 seconds.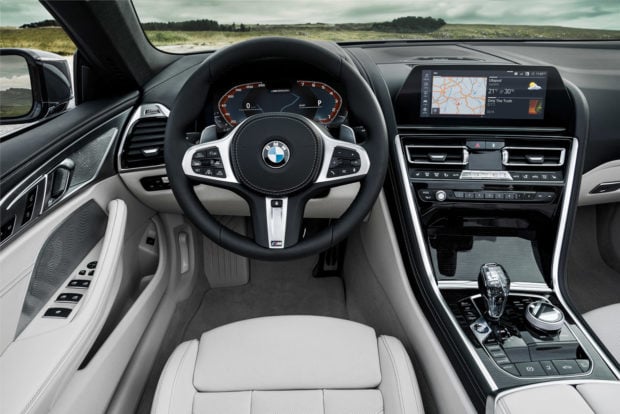 Top speed for the car is 155mph, but given its power, I'm betting that's electronically-limited. The engine sends power to all four wheels via an 8-speed sport transmission, and the xDrive system and electronically-controlled differential has been tuned to be rear-wheel biased to improve handling and performance.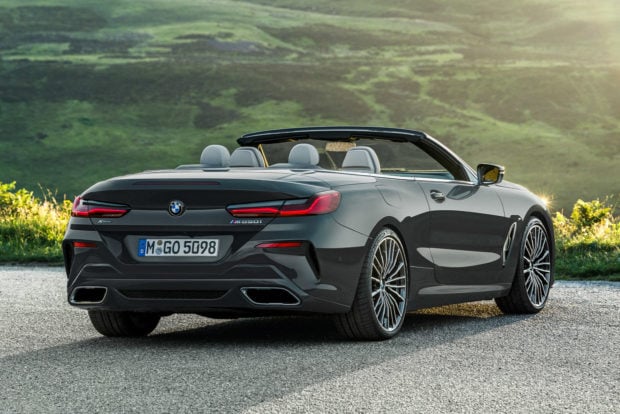 When you're ready to put the top down on this sexy beast, you can do it in just 15 seconds, at speeds up to 30 mph, so if it starts drizzling, you can raise the roof quickly and without pulling over. That top hides under a cover that keeps it out of the way when open, and there's a wind deflector to keep the cabin as serene as possible, as well as option neck warmers for the front seats so you can drive top down even when it's cool out.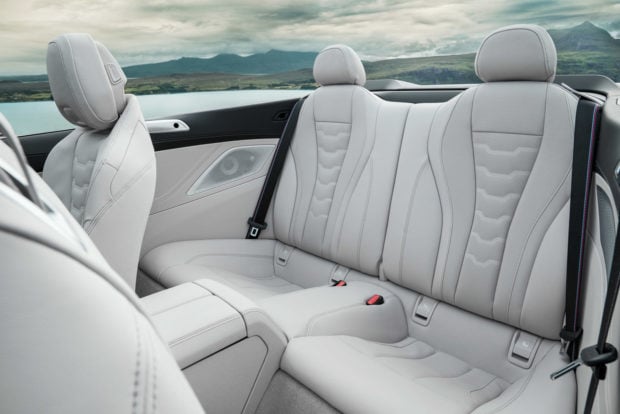 Other standard features on the M850i include M sport brakes, lightweight alloy wheels, performance tires, and M adaptive suspension with electronic dampers, and active steering which can steer the rear wheels up to 2.5 degrees for impressively tight cornering.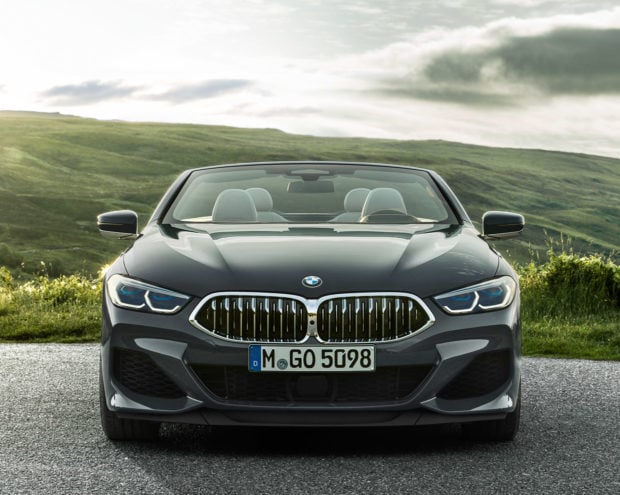 The car comes tricked out with beautiful Merino leather upholstery inside, and its rear seats can be folded in a 50/50 split for cargo carrying versatility, so if you decide to head to the top of the mountain, your skis and poles will fit.
Expect the 8-Series convertible to land in dealerships in March 2019. Pricing for the M850i xDrive starts at $121,400.