Lincoln Taunts '60s Continental Fans with the Return of Suicide Doors
lincoln | lincoln continental | retro | December 14, 2018
---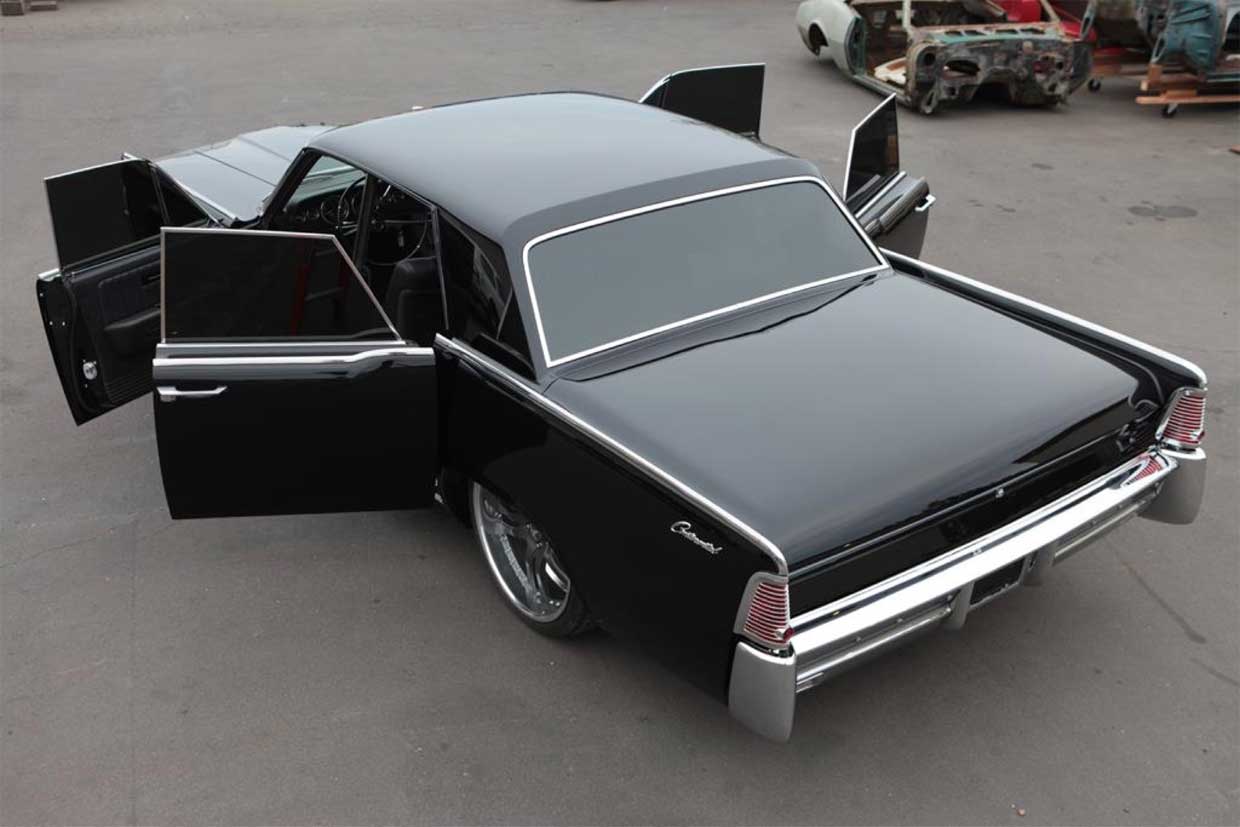 Think about the Lincoln of modern times, and if you aren't a grandparent, the cars likely hold little appeal. While their new cars are elegant, they have strayed far away from the cool design features of yore that made the brand so desirable. One of the coolest things Lincoln ever made was its mid-'60s era Continental. That massive boat came in convertible or hardtop forms, and is most notable for its center-opening (aka "suicide") doors.
Now, 50+ years later, Lincoln has tweeted an image of some classic looking center-opening doors, along with the tease: "#TBT… or is it?"
Making a statement without a word. Center-opening doors elevated the Lincoln #Continental of the mid 1960's to the pinnacle of mid-century style, a car driven by the likes of Pablo Picasso. #TBT… or is it? Stay tuned to our Instagram feed for more. pic.twitter.com/KZ7OYEqDzP

— Lincoln Motor Company (@LincolnMotorCo) December 13, 2018
Having spent some time with Google image searches of the '65 Continental, that square on the doors in the Lincoln image under the handles doesn't appear to have anything to do with the vintage rides. And while the door handles are definitely old school, perhaps it's a teaser of something we can expect in a new vehicle, or possibly a concept car that Lincoln will soon reveal. With winter auto show season around the corner, there's a good bet we'll find out more in the next month or two. Keep an eye out on Lincoln's Instagram feed, and you're likely to find out soon.