McLaren Senna GTR Makes a Crushing 2,205 lbs of Downforce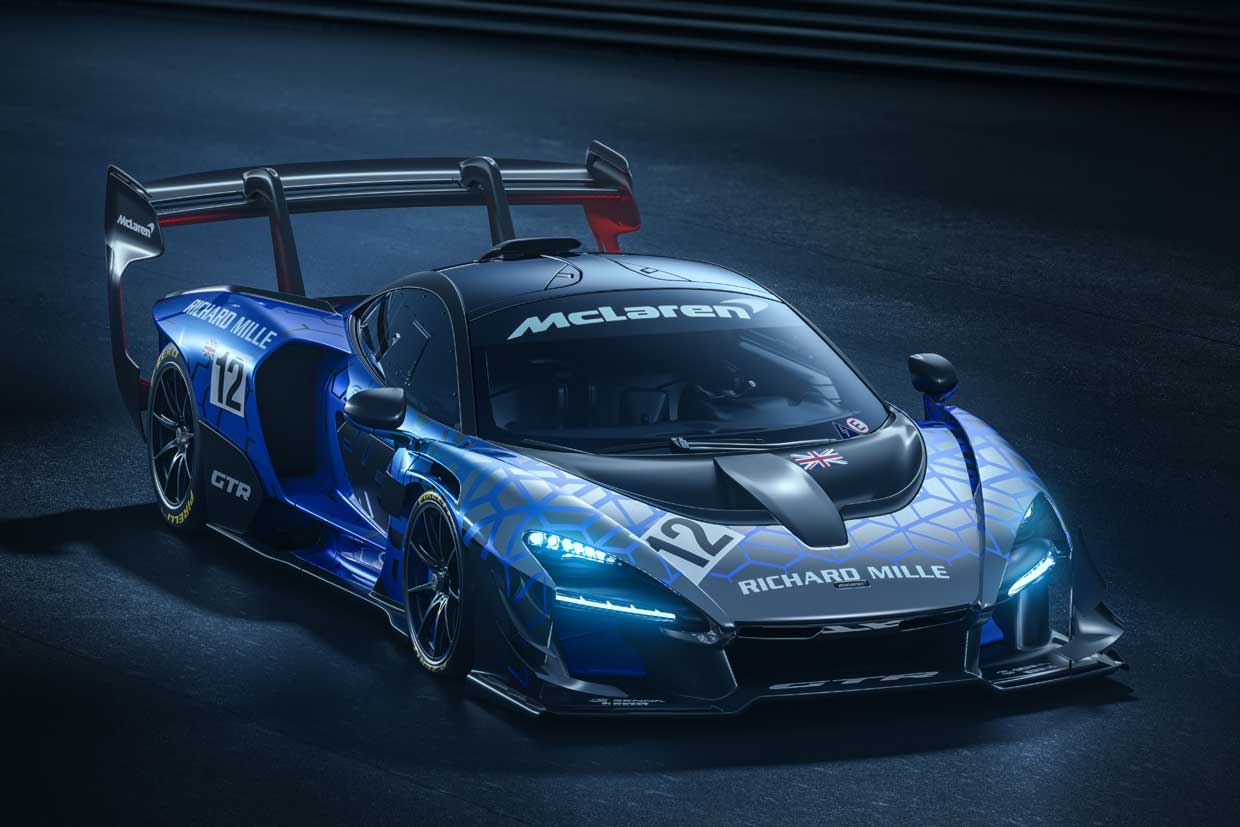 The McLaren Senna is an impressive sports car that's designed to be at home on the road or on the track. McLaren has now unveiled a new and very limited edition version of the car that is meant for the track only. The Senna GTR is said to be even faster, more powerful, and more capable.
The Senna GTR packs a 4.0-liter twin-turbo V8 making 813 bhp, while it weighs in at only 2,619 pounds. That works out to 694 bhp per ton in power-to-weight parlance. The track version creates the same levels of downforce as the street Senna, but at 15% lower speeds. Peak downforce is over 2,205 pounds. The suspension used in the GTR is derived from the McLaren GT3 race program.
McLaren is only making 75 of these cars, all in left-hand drive only for the track, and all of them were sold before the car was announced. The first deliveries happen in September with pricing starting at £1.1 million (about $1.4 million USD.)