Dodge Durango SRT "Hot Pursuit" Defends One Lap of America Crown
dodge | dodge durango | dodge durango srt | srt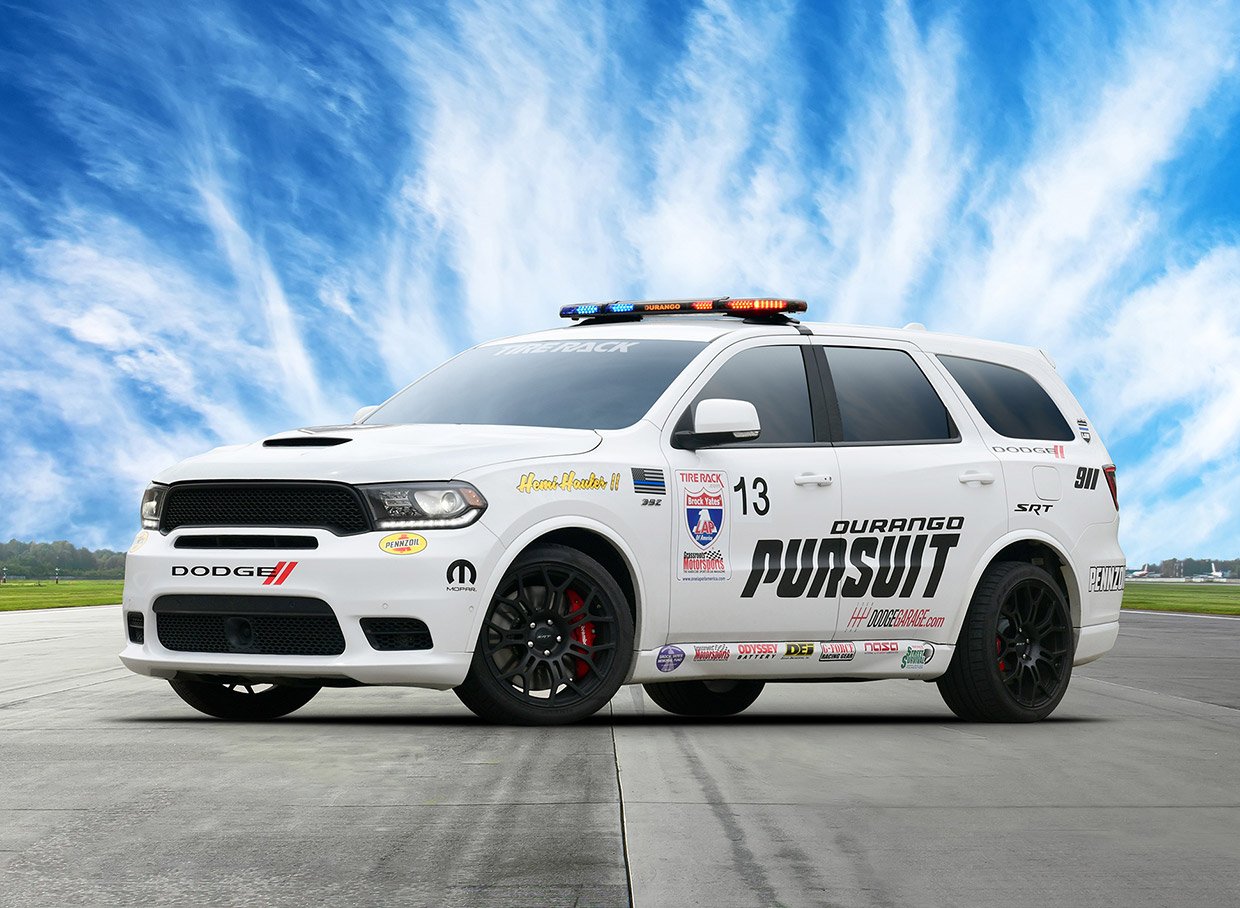 One Lap of America is a racing event for that has been going on for 36 years, challenging car owners and builders to make a car that can perform on the track and drive on the highways as the cars must be driven on public roads between track venues. This year's event sees Dodge sending a ringer to defend the SUV/Truck class win that it scored last year. This very special Dodge Durango SRT is called "Hot Pursuit."
The name is thanks to its police pursuit livery and flashing light bar on the roof of the SUV. The inside and outside of the car looks like a stock Durango SRT, but under the hood is something a bit different. Rather than the standard 475 horsepower 6.2L HEMI V8, the tricked out SUV has a 797 horsepower supercharged engine that was plucked out of the 2019 Dodge Challenger SRT Hellcat Redeye.
The second and third row of seats were pulled out of the Durango for weight savings. Hot Pursuit rolls on custom 20″ x 11″ wheels and the giant 305/35ZR20 P-Zero tires that are on those wheels were made for the Challenger Hellcat Widebody. To stop all of its power and weight, the SUV uses massive Brembo brakes front and rear.
The Hot Pursuit looks like quite the beast, and can be spotted during the remainder of One Lap of America through May 11, 2019.