The Ferrari SF90 Stradale Is a 985hp Hybrid Hypercar
ferrari | ferrari sf90 stradale | hybrid | May 31, 2019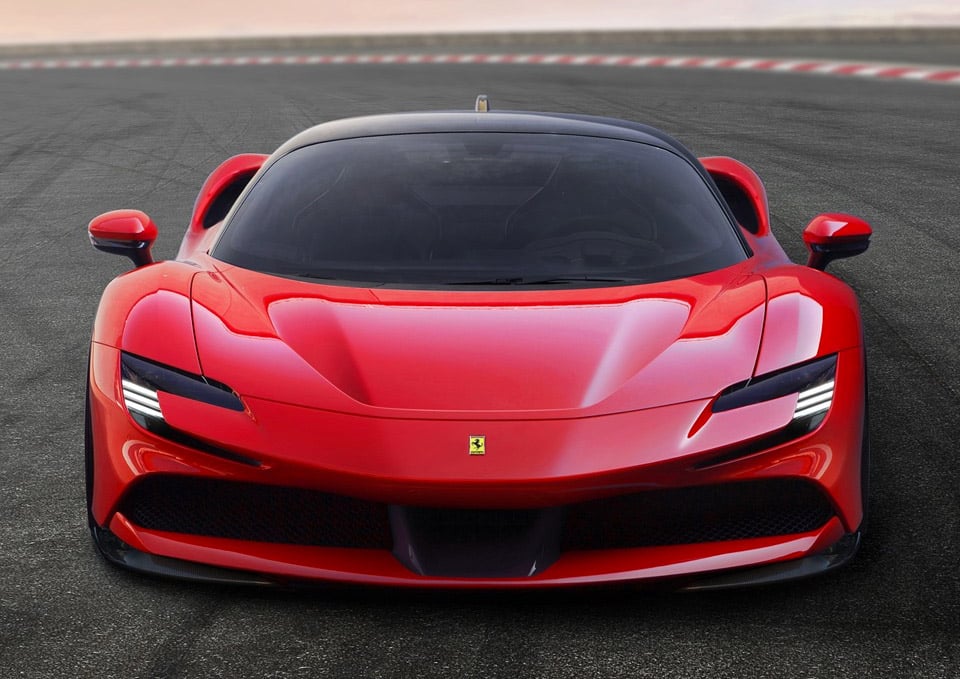 Say what you will about Ferrari's styling these days, but their cars are still incredible. The latest supercar to come from the Italian Stallion is a hybrid gas-electric monster that can zoom from 0 to 62 mph in just 2.5 seconds. The SF90 Stradale celebrates 90 years of Scuderia Ferrari, while packing in the latest in vehicle tech.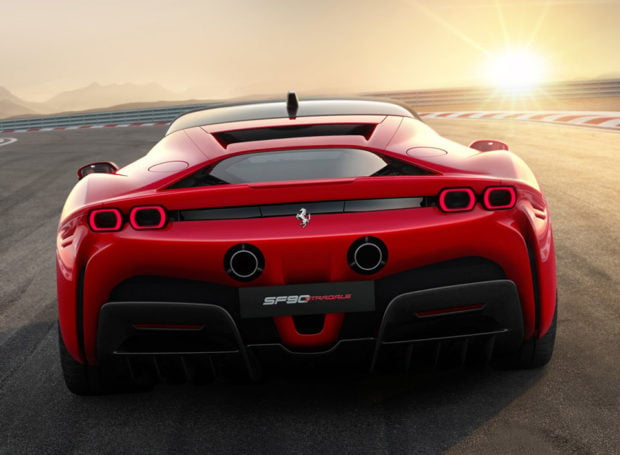 The plug-in hybrid's drivetrain combines a Ferrari turbocharged V8 in back with three electric motors, two of which sit up on the front axle, and the third between the engine and transmission. Combined, the motors and engine work together to produce about 985 horsepower, and the setup gives the SF90 Stradale the handling and launch benefits of an all-wheel drivetrain.
The 90º V8 kicks out over 769 of those horses and 590 lb-ft. of torque all on its own. It's connected to an 8-speed dual-clutch transmission for lightning-fast shifts. Total weight for the SF90 is 3,461 pounds, which is impressive for any car with a battery pack AND a V8.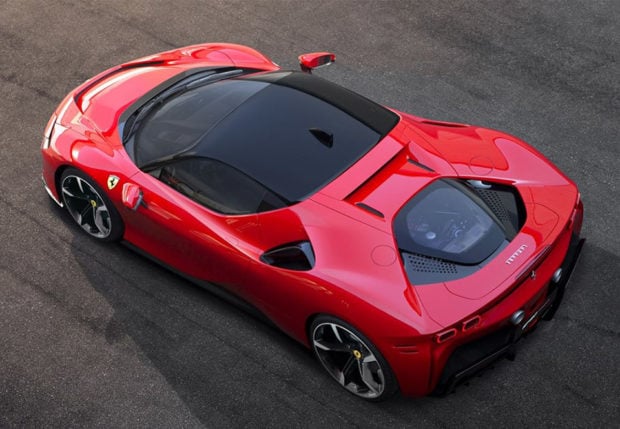 While it's unlikely that many drivers will take advantage of the plug-in capabilities of this car, it is capable of driving about 15 miles on pure electric power, so if you happen to be driving at low speeds in the city, this might be of interest. Of course in this mode, you lose the wonderful roar of the V8.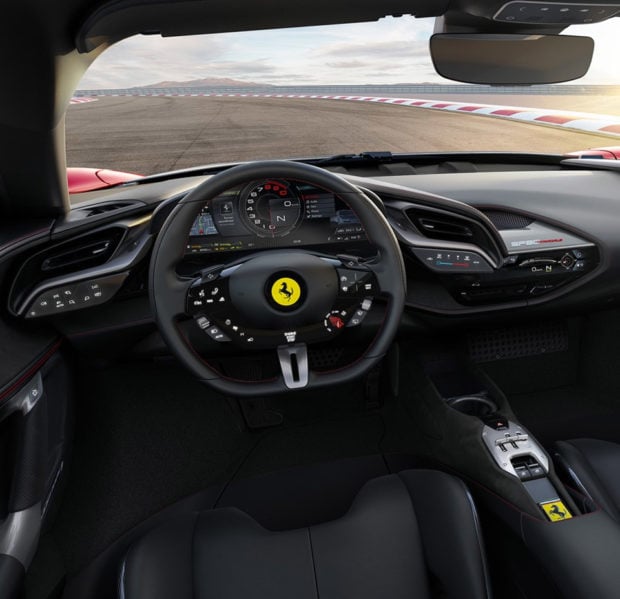 Ferrari says its engineers worked hard to create a car that could go around the track incredibly quickly, while still being accessible to drivers of all skill levels. Some of the tech in place for making the car go where you point it includes an electric traction control system, brake-by-wire control, which combines hydraulic braking and regenerative braking, and true torque vectoring on the front axle to improve cornering and traction. I'm used to seeing rear axle torque vectoring systems, so I wonder how well one that only works up front works.
Ferrari has yet to reveal pricing information for the SF90 Stradale, but it's expected to cost somewhere between the price of the 812 Superfast (~$363,000) and the LaFerrari (~$1.4M). That's a wide potential range, but if you've got Ferrari hypercar money, you probably don't care how much it sells for.