A Day at Laguna Seca with Lexus Performance Driving School
california | laguna seca | lexus | lexus gs f | lexus lc 500 | lexus rc f track edition | race track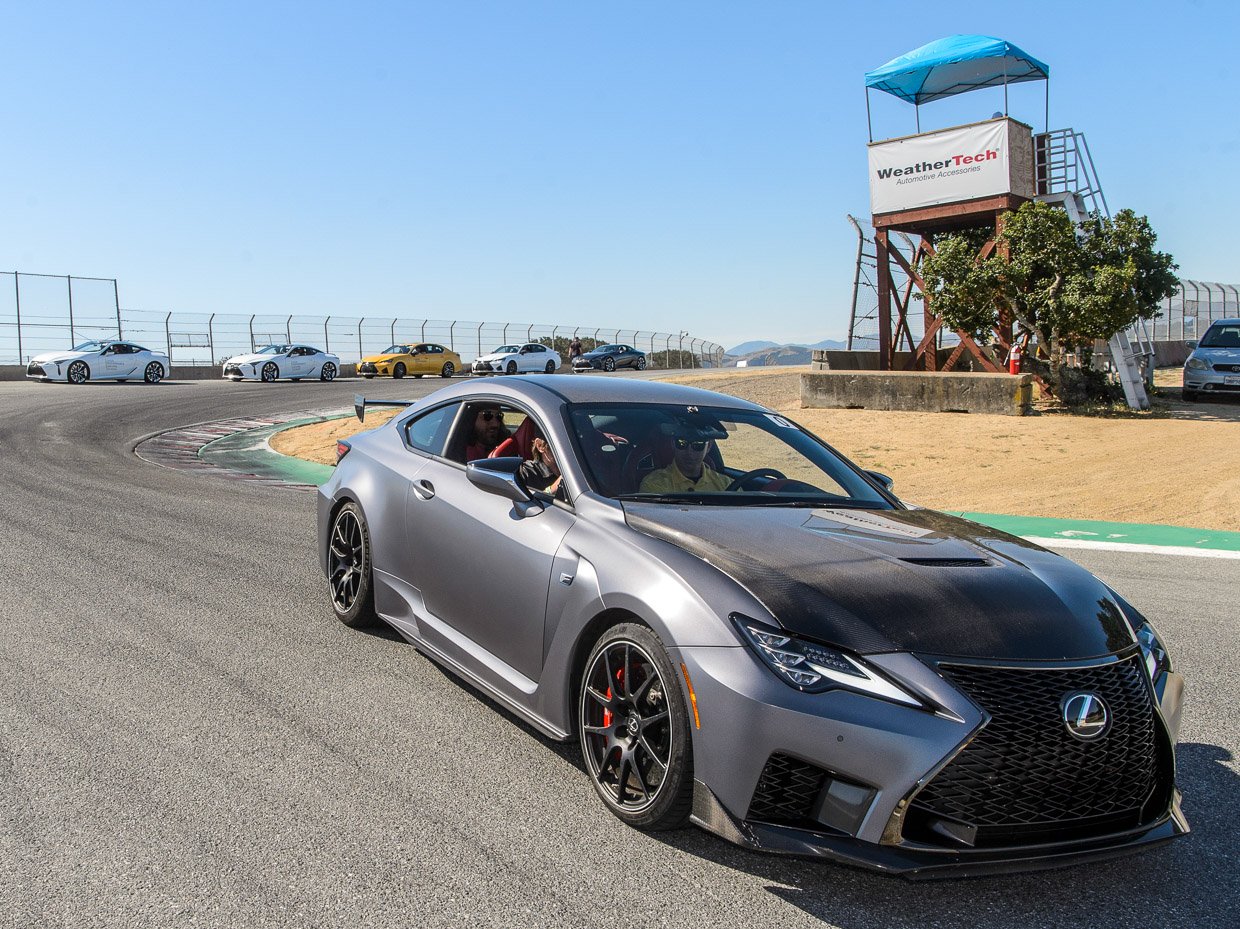 When I received an invitation from Lexus to take a road trip down the Northern California coast to watch the 2019 U.S. Open, the golf geek in me was truly excited. But then came the icing on the cake – about halfway through the trip, I was going to spend a day at Laguna Seca – one of the nation's greatest racing circuits; and I'd get to learn the course in Lexus' most powerful and impressive performance cars, the GS F, the LC 500, and the RC F Track Edition.
Located on the Monterey Peninsula, WeatherTech Laguna Seca Raceway is one of those bucket list racetracks for any car enthusiast. The 2.238-mile road course offers many challenges, most notably turns 8 and 8A which comprise the Corkscrew – a notoriously tricky and thrilling bit of track that combines a blind crest with a 5-1/2 story elevation change.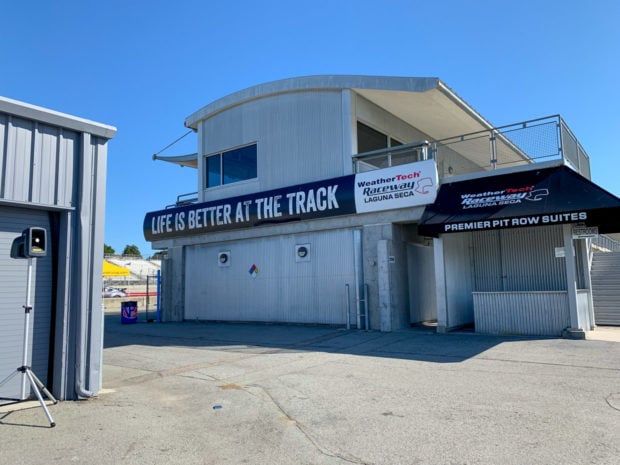 Fortunately, I wouldn't be headed off for such a daunting task without some training, courtesy of the Lexus Performance Driving School. Now in its 4th year of operation, the school is designed to improve driver skills regardless of your level of experience.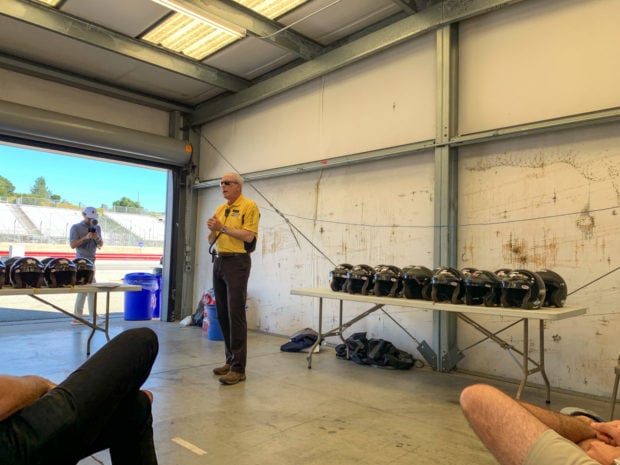 The pros from the school helped me understand how to better trust and control each car, brake more aggressively, nail more apexes, and get my eyes up and focused further ahead on the track. Each lap around the course increased my confidence level, and the skills I learned at the track will also make me a better driver in general. I feel like I have a better overall appreciation for how my inputs affect the way a vehicle behaves.
I started out my day in the sexy beast known as the Lexus LC 500. This sports coupe is not only notable for its head-turning, supermodel looks, but is the most precise surgical instrument on the track. It's the only one of the three cars we had on track that rides on the new TNGA-L architecture, which is stiffer than both the GS F and RC F, and gives the LC 500 a surprisingly light and nimble feel.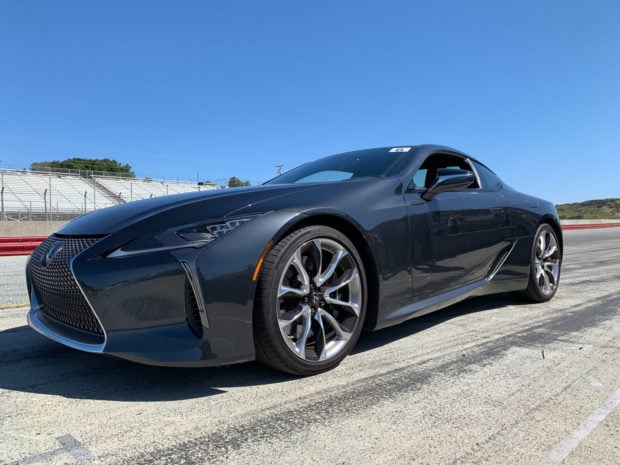 The LC 500 looks just as good going as it does head on, and its wide-mouthed, dual active performance exhaust roars forth with a fantastic note that is only going to get better when we can eventually drop the top on the LC Convertible. While the 2019 LC 500 is largely unchanged from last year's already stellar model, it's seen a few tweaks. Its 10-speed automatic has been programmed for smoother shifts when at part throttle, while still being able to shift quick at full throttle. In addition, its adaptive variable suspension has been upgraded for a wider range, and the variable gear ratio steering has been retuned among other small refinements.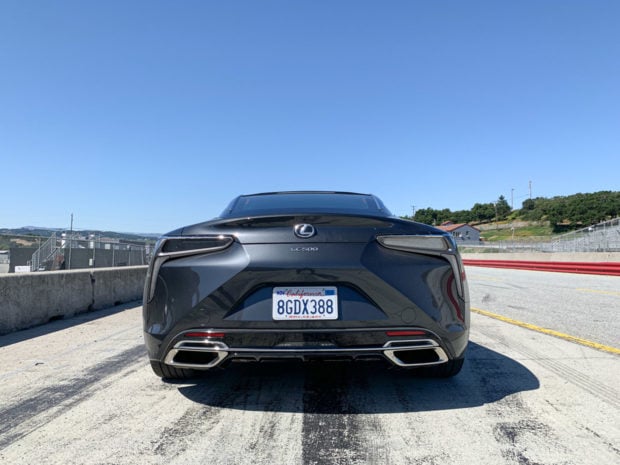 As I continued to learn my way around the twisty bits of Laguna Seca, I moved on to 2019 Lexus GS F. This substantial sedan is what I like to call the ultimate family performance car. It's elegant and comfortable inside, with enough room for four adults, but it also is a monster when you drop it into Sport mode. Despite its size and weight, the GS F is as impressive on the track as it is on the street. Its long wheelbase, wide stance, and torque-vectoring differential means it corners like a dream. That last bit of tech is only found on the most special of sports cars, and allows the GS F to independently distribute torque to the back wheels, letting it corner more like a go kart than any 4,000 pound car should be allowed to do.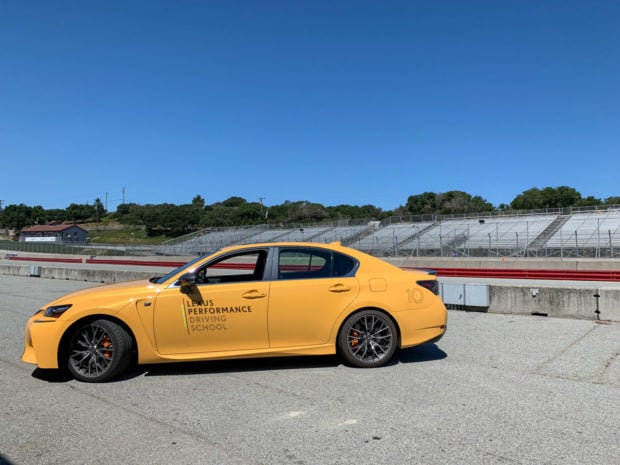 Like the other vehicles in the Lexus performance lineup, the GS F is powered by a 5.0-liter V8 engine. This muscular engine offers up huge amounts of power, and benefits from the kind of instantaneous throttle response that only a naturally-aspirated engine can deliver. Push the pedal down, and it just goes… and goes some more. In the GS F, this engine makes 467 horsepower and 389 lb-ft. of torque, while in the LC 500 it amps things up to 471 hp and 398 lb-ft., and the RC F Track Edition cranks out 472 horses and 396 lb-ft. of torque.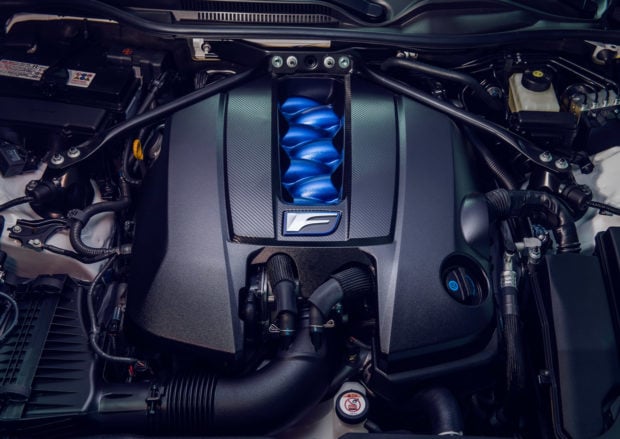 Last, but most certainly not least, I was treated to some time in the exclusive 2020 Lexus RC F Track Edition. Lexus is making only 50 of this rare RC F variant for North America this year, so it's a rare treat to get any time in this track-tuned beast. Given its scarcity, Lexus was inclined to put us eager and sometimes overly confident journalists in the passenger seat, but I've got no complaints. Heading around Laguna Seca for hot laps with a pro behind the wheel is a totally different experience than riding around a track you're just learning for the first time.
While each of these cars is perfectly capable and controllable in the hands of everyday drivers, the RC F Track Edition truly sings in the hands of a race car driver. My laps around the circuit were the very definition of "smooth is fast," a saying often heard during track tutorials, but rarely experienced by the average Joe. As we whizzed around the course, the RC F was as impressive in the corners as it was quick in the straights. The big carbon fiber wing out back, front splitter, and other aerodynamic enhancements helped it stick to the pavement like glue.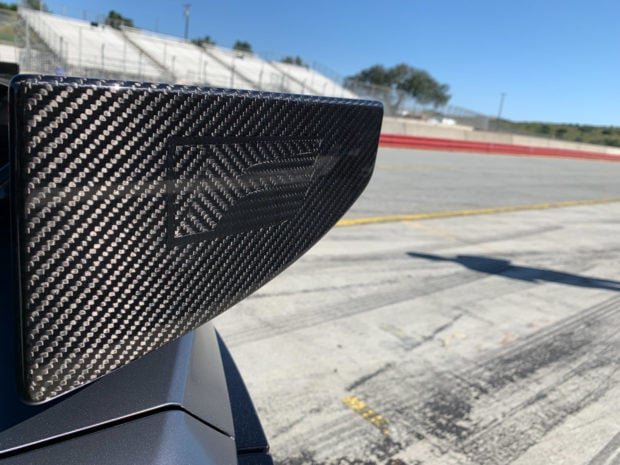 With its carbon fiber hood, roof, and rear seat partition, along with a titanium exhaust system, carbon ceramic brakes, and lightweight BBS forged alloy wheels, the Track Edition shaves 176 pounds from the standard RC F – about 4.4% of its overall weight. Since I didn't drive this one, I can't tell you if it feels lighter behind the wheel, but it sure as hell felt nimble as we connected the dots around the track and zoomed down the Corkscrew. And with a 0-to-60 mph time of just 3.96 seconds, it sure was fast off the line.
Lexus has a long history of delivering on comfort and ride quality, but in recent years, the company has focused on adding real performance to its repertoire. Between the GS F, the RC F, and the LC 500, it's clear that they've accomplished that mission, offering supercar performance, while still preserving the luxury and quality that the brand is known for.
I consider myself truly blessed to have had the opportunity to experience these very special cars on a very special track, and best of all, you can too. If you're interested in getting a taste of the same, I highly recommend that you check out the Lexus Performance Driving School. They offer sessions several times a year, and it's just $995 for a full day at Laguna Seca (plus travel expenses).