Take a Nap in a BMW, Sorta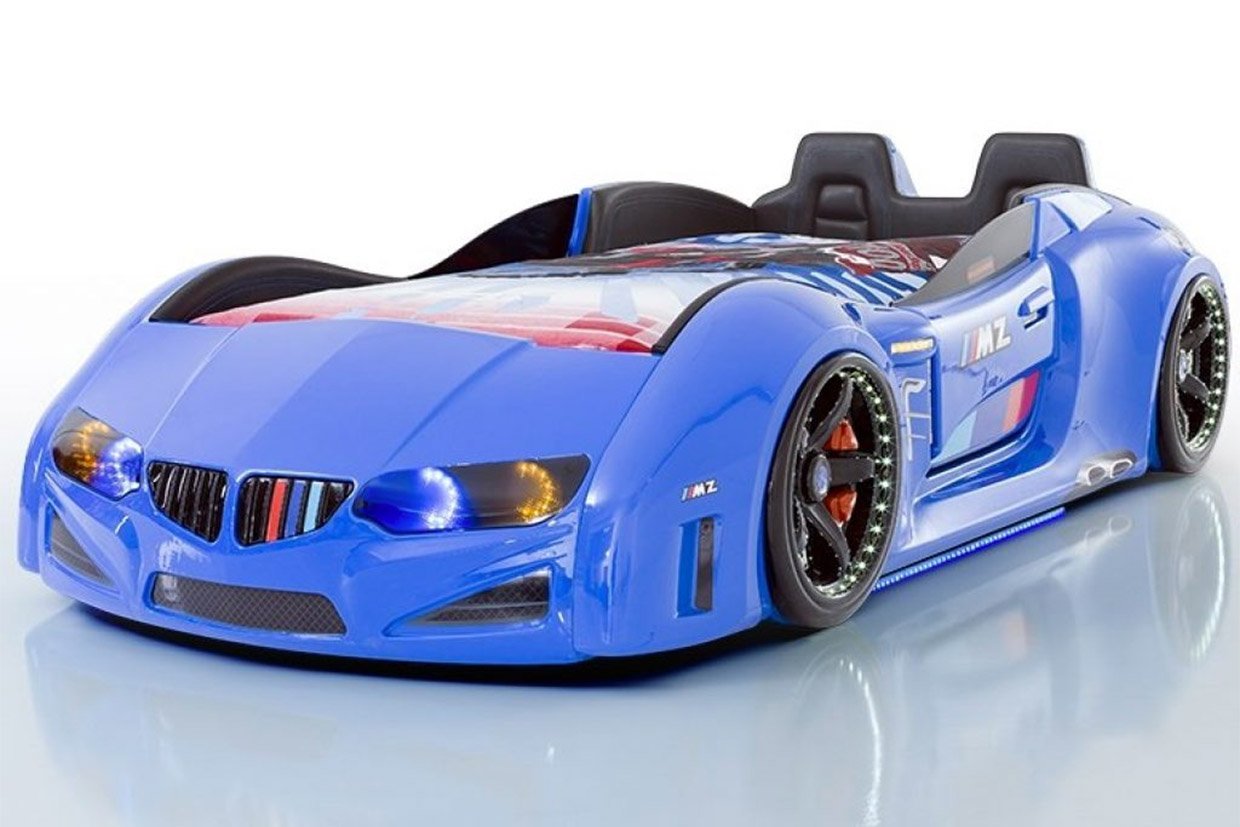 Are you a BMW fan? Are you sleepy? Then you might want to catch some ZZZZs in this BMW-inspired bed set. I say BMW-inspired, as it's clearly not an actual BMW that it's based on, especially with that "MZ" branding. Still, it has a modified version of the iconic kidney grille up front, as well as the a version of the triple-stripe design on its grille.
SuperCarBeds' twin-sized bed has doors that open, padded racing style leather "seats" for a headboard, LED headlights and undercarriage lighting, and it even makes engine noises when you click its key fob. The wheels look super slick too, and it even has red brake calipers. Unlike an actual BMW, this car bed is made from ABS plastic and wood, rather than steel, aluminum, and carbon fiber.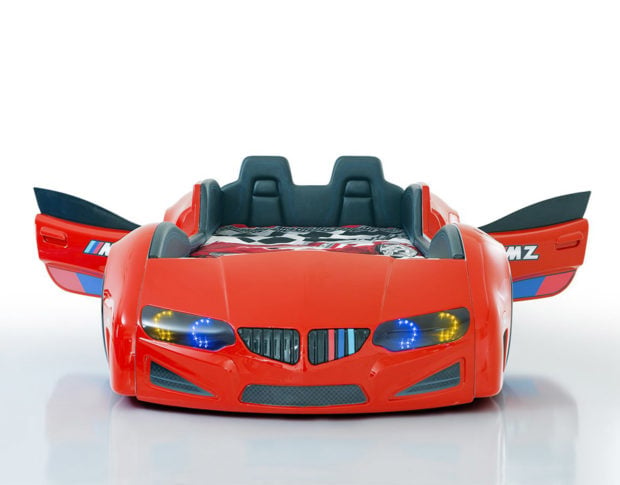 It might look like it's for kids only, but with a 300 pounds weight capacity, grown-ups can use this bed too, assuming they can fit inside its compact cabin. Priced at $1300 the MZ Extreme car bed isn't exactly cheap, but what BMW is?