Carspotting Japan: Classic Fiat Nuova 500
abarth | car spottings | fiat | fiat 500 | italian | japan | microcars | miniature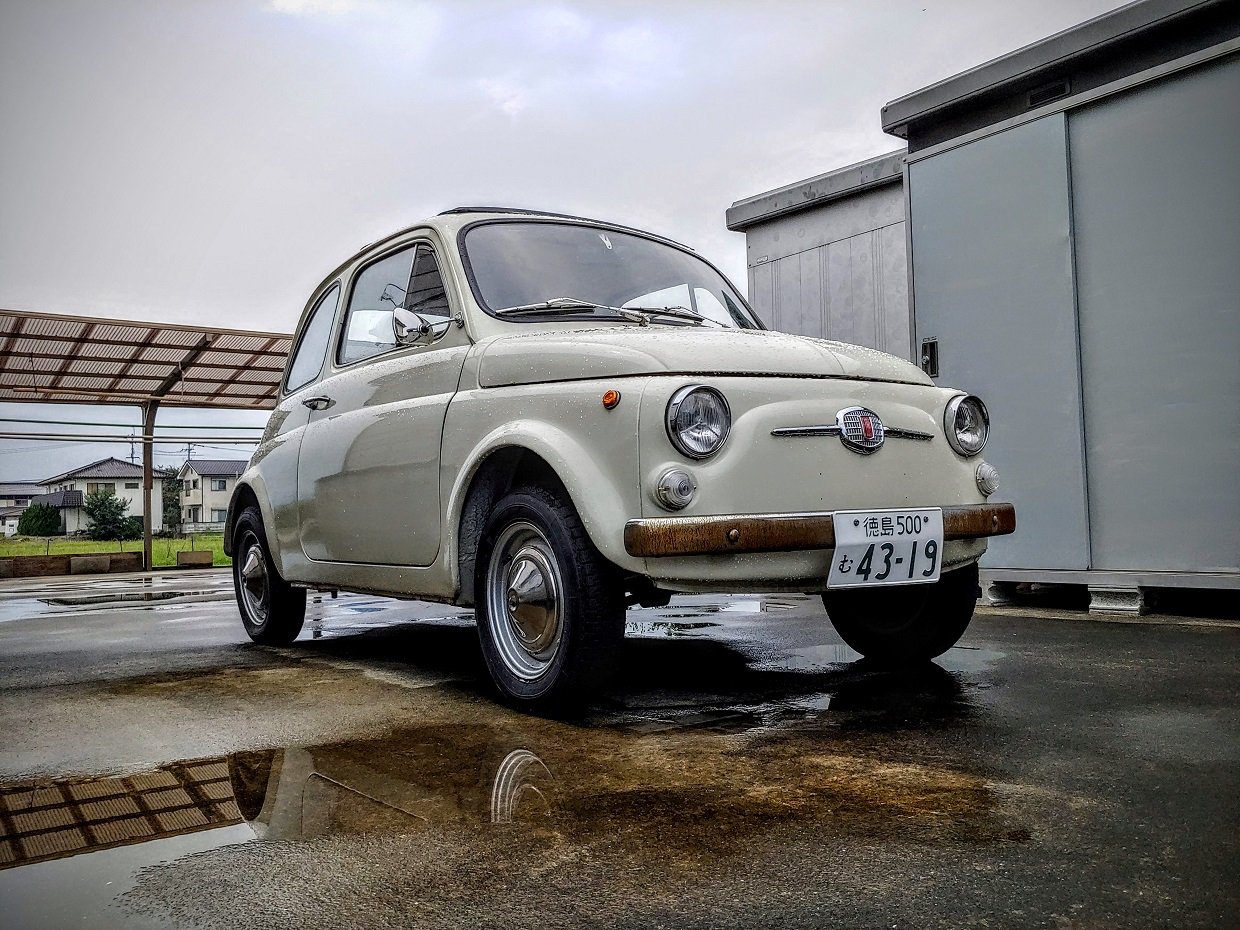 Fiat is discontinuing sales of the smaller 500 in the United States. So instead of throwing a fit over the demise of the little Fiat 500 and its feisty Abarth doppelgänger, let's take a look at the vehicle that first sported the triple digit badge: The aptly named, "Fiat Nuova 500."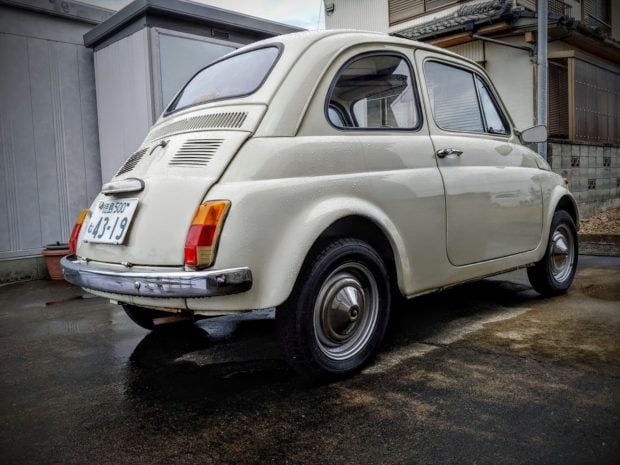 It's not often that you come across classic Italian cars in rural Japan. So when I stumbled upon this gem of a Fiat Nuova 500 the other day while exploring the rice paddy strewn expanses of southern Japan, I immediately took some snaps. Although I was a bit surprised to see it sitting unprotected outdoors, the overall condition of this car was pretty damn impressive. Despite having a bit of bumper rust, this little rascal was in outstanding shape all around, with a mint interior and fresh cloth up top to match.
For those of you who are unfamiliar with this vintage chassis, there are definitely a few notables here worth mentioning, starting with the digit-oriented badge that has adorned the car for decades. The original Fiat 500 earned its name due to the usage of a 479 cc (500cc nominal) rear-mounted, two-cylinder engine, which in peak form produced a blistering 13 horsepower. While many may scoff at this setup, it is worth noting that companies like Honda and VW were also outfitting small cars with similar engines at the time. Considering that these vehicles only weighed around 1,000 pounds a pop, small engines proved potent enough for most buyers.
Although this particular example may sport an Abarth sticker on the rear quarter glass, it is difficult to tell if this car has any form of performance enhancement. Although a Nuova 500 Sport arrived on the scene in the late 1950s with a slightly more powerful engine and racing stripes, it is doubtful that this little guy has a whopping 21 horsepower out back.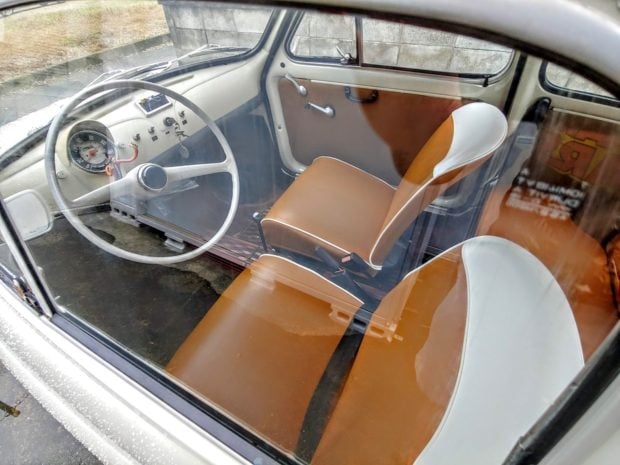 That said, what this example does have is a fabric roof that is foldable all the way to the rear, and all original exterior and interior accents, including chrome trim, dash-mounted toggle switches, and one gargantuan steering wheel. While production of the Nuova 500 ended in 1960 after just three years of production, almost 200,000 units were sold to the public. As for how one of those little Fiat micro machines ended up on Shikoku island, surrounded by rice paddies, well that's another story for another time…