Mazda3 TCR Race Car Is Reason Enough to Bring Back MazdaSpeed
2020 | mazda | mazda3 | race car | racing | tcr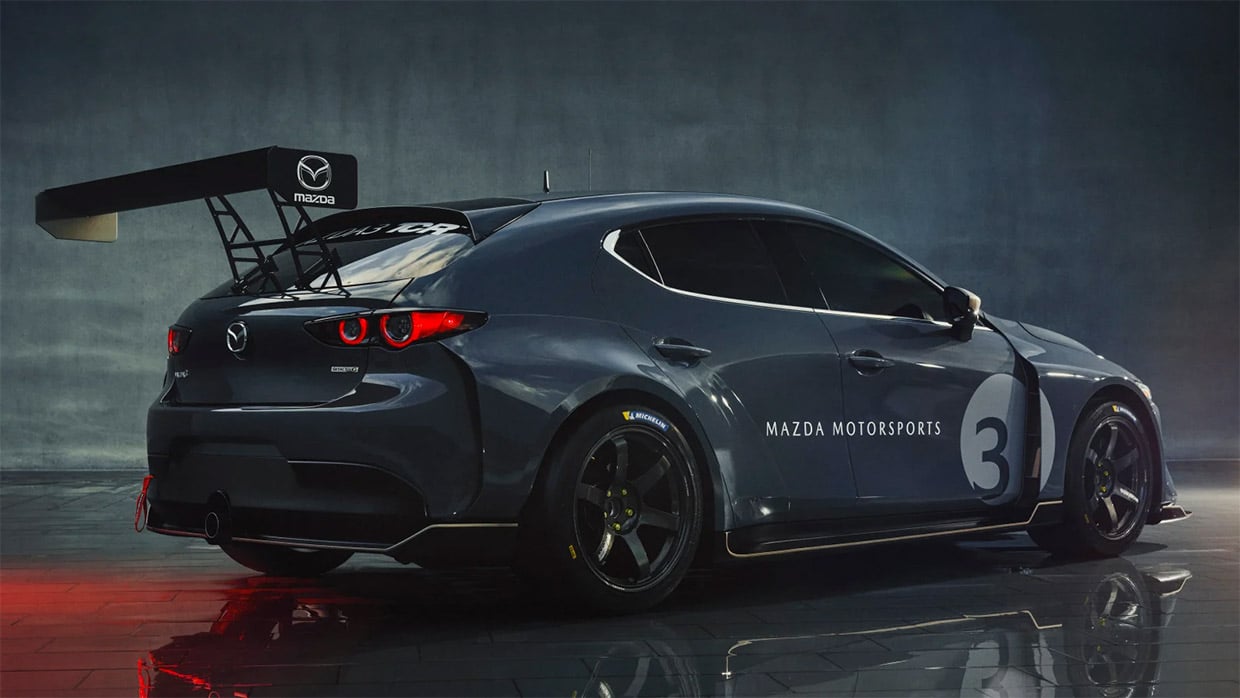 The 2019 Mazda3 hatchback is a really nifty looking car, and it offers some great driving dynamics for its class. Now, Mazda Motorsports has taken the shooting brake style of the 3 hatch and transformed it into a pro race car with gobs of style.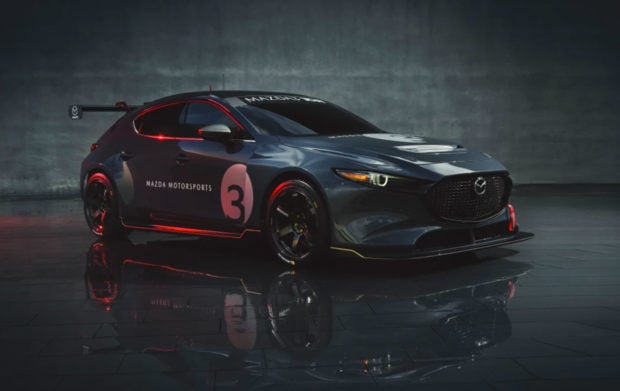 The Mazda3 TCR not only has wide fender flares, lots of aero bits, and a giant wing out back – it packs a monster 350 horsepower turbocharged 4-cylinder engine under its hood, and bangs through the gears with a paddle-shifted six-speed transmission.
The race car was developed in collaboration with Long Road Racing – the same guys behind the awesome MX-5 Cup Car.  It's expected to make its debut in the 2020 IMSA Michelin Pilot Challenge, starting with a 4-hour endurance race during Rolex 24 at Daytona in January 2020.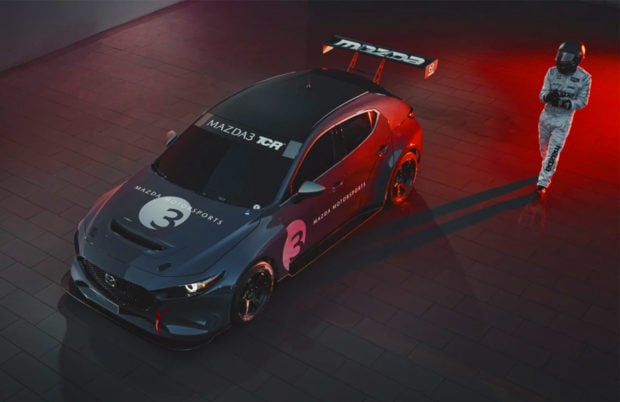 This thing looks so badass – I'd love for Mazda to offer something like this as a production hot hatch we could buy – I have a feeling it would give the Civic Type R and Veloster N a run for their money.