Mazda Wants the MX-5 Miata to Remain Pure as Long as Possible
mazda | mazda miata | mazda mx-5 | April 12, 2022
---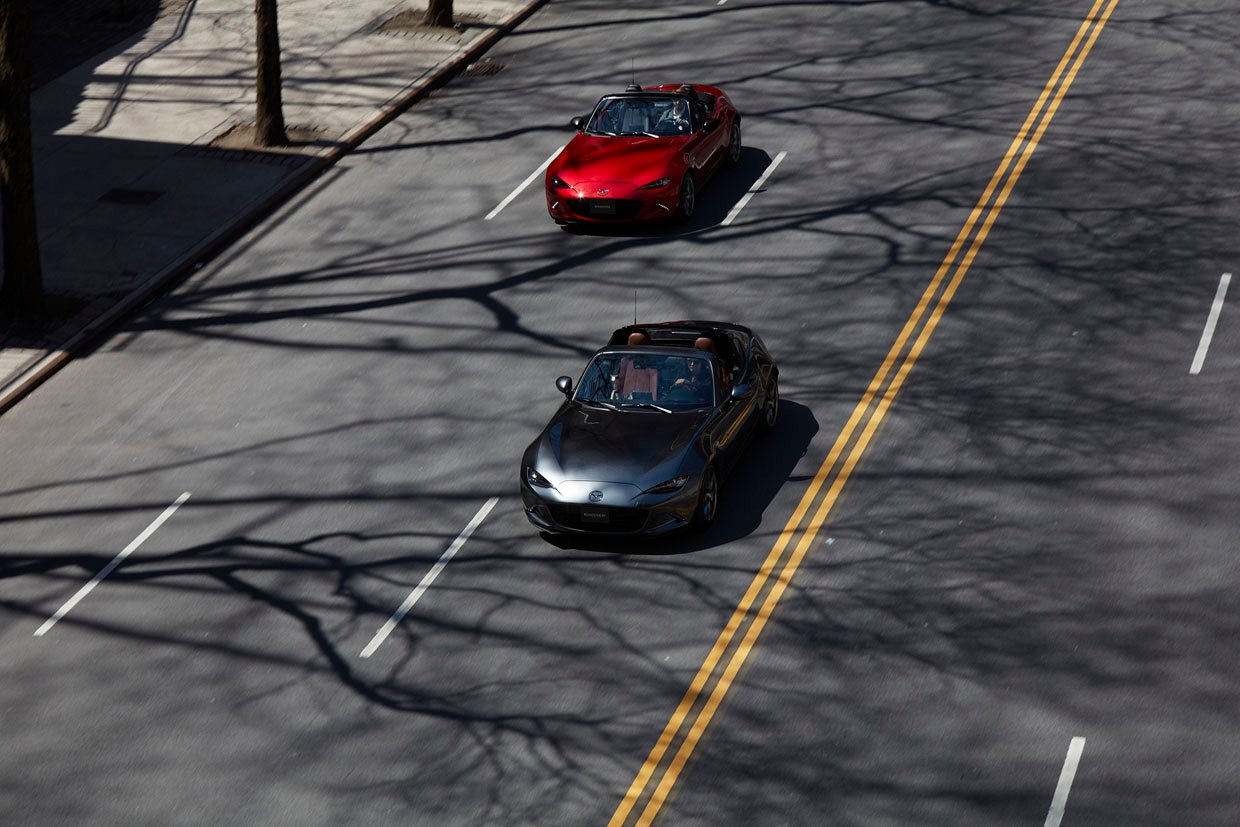 Virtually every auto manufacturer is looking towards a future where cars will be electrified or purely electric. The downside to electrification is that it forces most vehicles to grow larger and heavier to accommodate battery packs. That's fine for vehicles like trucks and SUVs, but for small and nimble sports cars such as the Mazda MX-5 Miata, adding size or mass goes against everything the little sports car stands for.
In a recent interview with Autocar, Mazda's head of European product development Jochim Kunz said that for the time being, Mazda expects to keep the MX-5 at its current size and with a combustion engine. However, the executive does admit that at some point in the future, Mazda will likely be forced to electrify the Miata.
However, the automaker wants to keep the Miata a pure driver's machine with a combustion engine for as long as possible. That's good news because a heavy, electrified Miata goes against everything the car has stood for since it was revealed in the '80s. Of all the cars to skip electrification, the Miata is probably one of the best because it is small and light and has a modest four-cylinder engine. That means decent fuel economy and low emissions.
[via Motor Trend]