The ICON Derelict Hudson Is an Art Deco Beauty
1949 | hudson | icon | restomods | October 21, 2019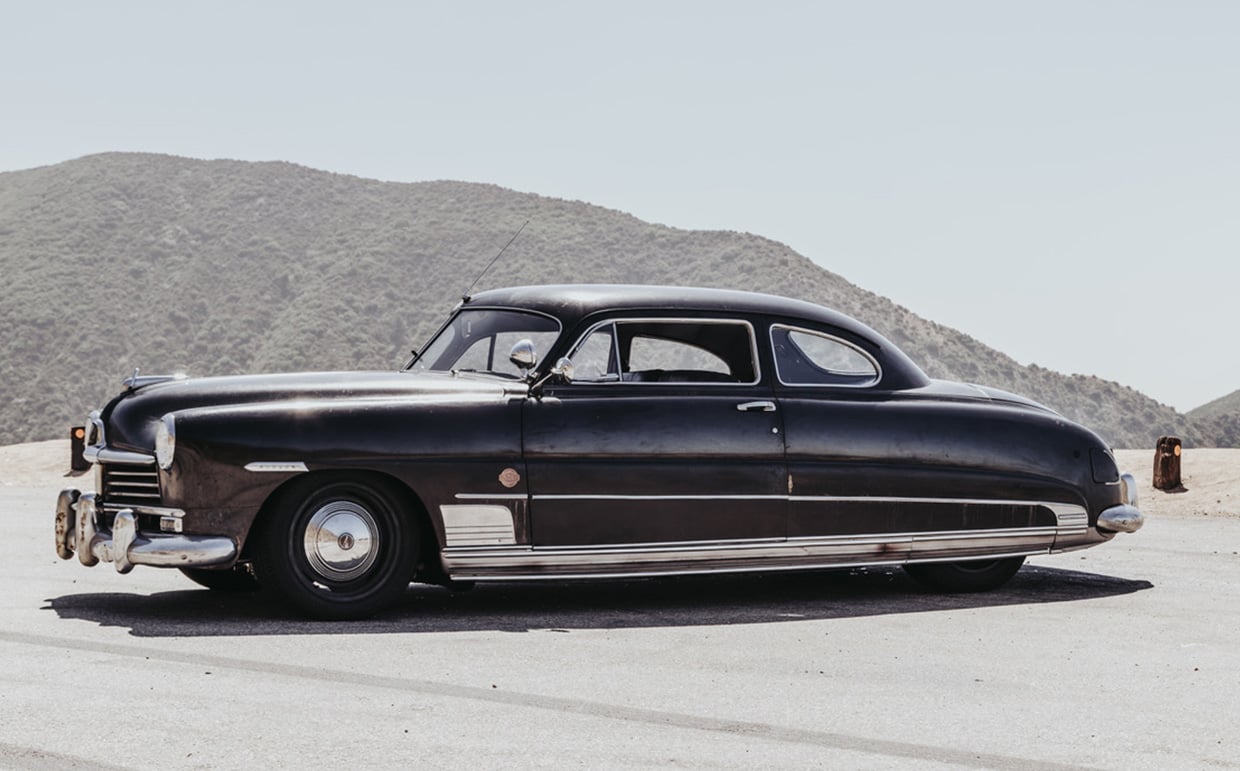 The Hudson Motor Car Company was a Detroit-based car company that built sedans and coupes from 1909 until 1954, until they eventually merged with Nash, to become part of AMC. Now Jonathan Ward and the restomod experts at ICON have transformed a classic 1949 Hudson Super Six Coupe by giving it modern internals, and refining it's striking art deco looks.
Preserving the car's classically low and streamlined bodywork, the ICON Derelict Hudson has been updated with new chassis elements engineered by Art Morrison. Under its massive hood sits a GM LS9 6.2-liter supercharged V8 that makes an impressive 638 hp and 604 lb-ft. of torque.
That engine has a custom cold air intake, a dry sump oil system, a Griffin aluminum radiator, and is attached to a performance 4-speed automatic from Huntington Beach Transmissions.  All this weight and power needs good brakes, and ICON has installed a hyrdoboost assisted Brembo GT braking system to ensure it comes to a stop fast. It's also got an independent suspension with modern adjustable coilover shocks at all four corners.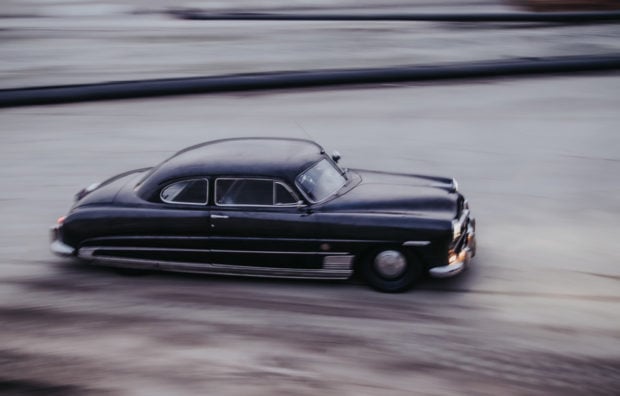 Inside, the car is just as stunning as out, while combining a mix of classic Hudson brightwork, with new CNC milled aluminum elements, all with a shiny chrome finish. The custom translucent acrylic blue steering wheel looks great too, as do the restored Hudson gauges. Other interior upgrades include hand-dyed wild alligator and leather upholstery, and wool carpeting and accents.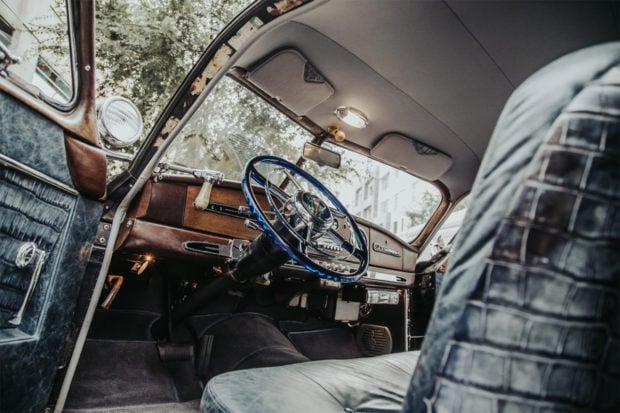 This one-of-a-kind creation is truly special and I'd love to have something like this in my garage – if it would possibly fit. It looks like it's got to be at least 200 inches long.