Carspotting Japan: Bright Orange, Mint Condition '70s Honda Life Kei Car
1970s | honda | Honda Life | Japanese | Kei Car | Old School | vintage | October 23, 2019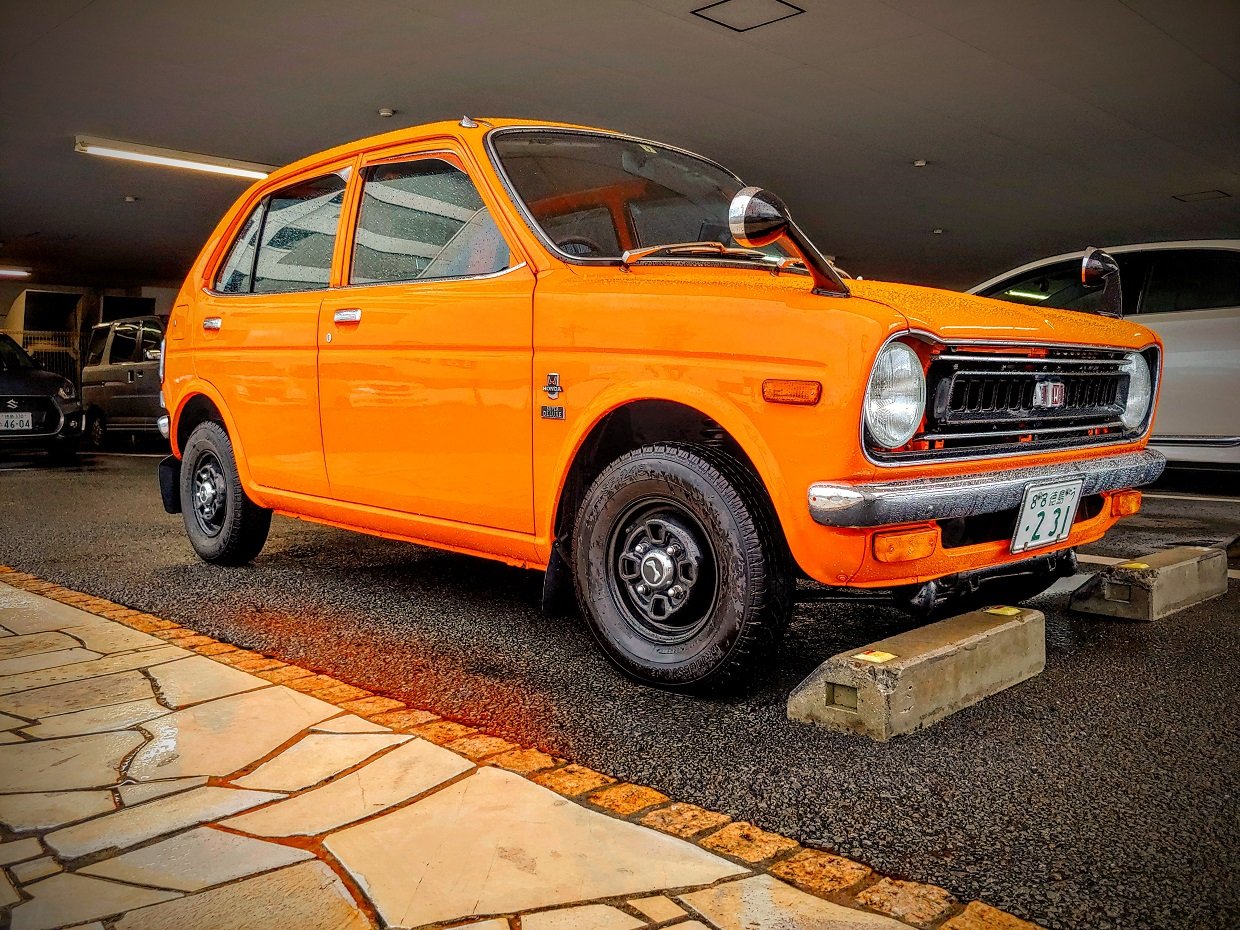 A massive typhoon had just blanketed the majority of Japan in torrential rain, and shortly after letting-up, my wife tells me that we were going shopping. Unsure as to whether anything would be open I opted to tag along, secretly hoping to discover another interesting Japanese automobile. Sure enough, sitting in a parking deck, drenched in rain, and appearing all the world to be regularly driven, was the most pristine example of a 1970s Honda Life I have ever encountered!
First made available for a brief span from 1972 to 1974, the Honda Life was offered in both a two-door and a four-door hatchback configuration, with truck and van options emerging later on. Marketed as a more opulent family car buying option, the Life had just as much power as it did presence, with a laughable 30 horsepower being delivered via a water-cooled 356cc engine.
Like many Honda cars from that era, this motor had been borrowed from the brand's motorcycle division, an engine that previously was air-cooled. Japanese classic car buffs say that on a good day, while going downhill, you might be able to hit 65 mph in an original Honda Life, a feat that supposedly took well over 35 seconds to achieve.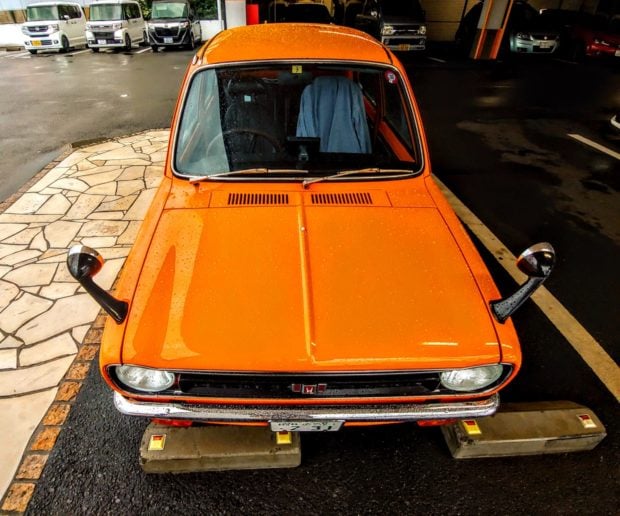 Other advancements at the time included a balance shaft for negating engine vibration, and water-cooling not only kept idling temps in check, but it also helped Honda dispel buyer concerns over noxious air-cooled engine aromas. As for the car's gearbox, unlike the equally tiny N-series from that time, both the 3-speed "Hondamatic" transmission and manual alternative were made completely separate from the engine, thus making maintenance a far easier affair.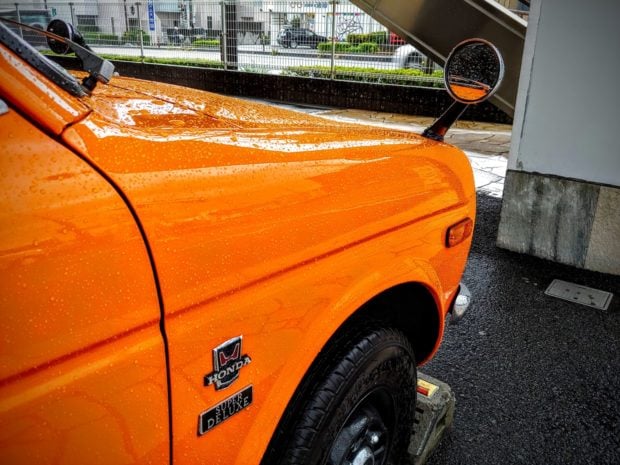 Enough about this Life's powertrain, because I mean it when I say that pictures don't do this car justice. Minty fresh, with a minuscule footprint, this car is a time capsule from a bygone era, one filled with cigarette smoke, skinny neckties, and a thriving economy that relied heavily upon trade with former war time adversaries.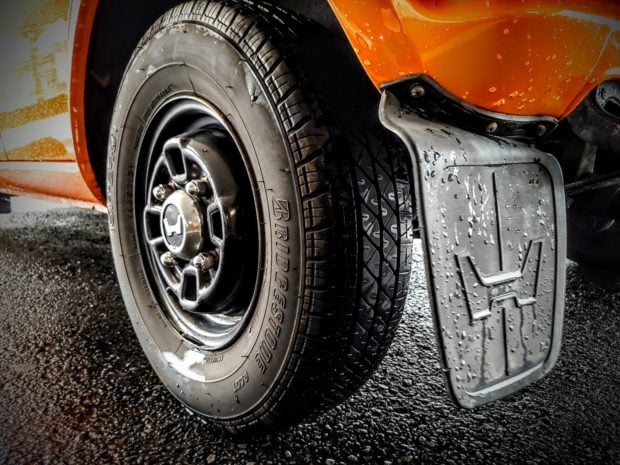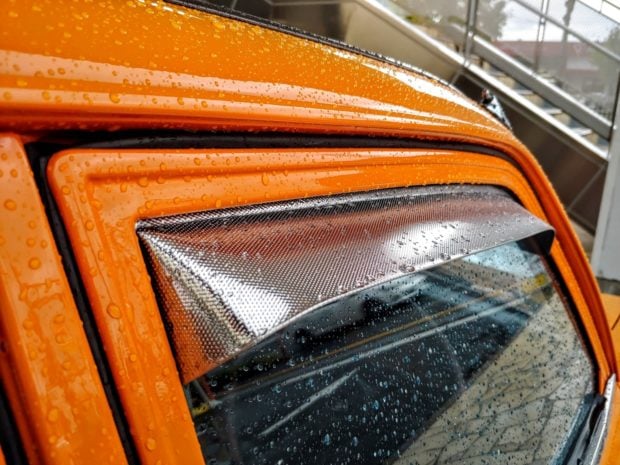 With all-original badging in place and brightly polished, optional metal rain guards affixed, and OEM mudflaps dripping with fresh typhoon rain, most of the dealer options from the showroom seem to be present on this little 118-inch long car. Small in stature, and equally petite in regard to curb-weight, the Life tipped the scale at just a fuzz over a 1,000-pounds, with loaded versions like this "Super Deluxe" model packing on a couple hundred more pounds.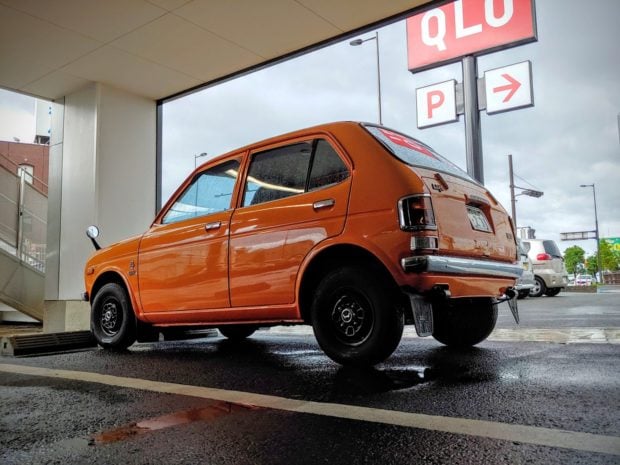 Sadly, the Life was overshadowed by its larger and safer sibling, the Civic, and it was not until the late 1990s that Honda fans were offered the vehicle once more. But for as practical and spacious as they may be, newer versions of the Life have no soul, which probably explains why the owner of this vehicle held onto an original version, and still drives it regularly, rain or shine.