Rare 2010 Mercedes-Benz SLR Stirling Moss Heads to Auction
2010 | auctions | mercedes slr stirling moss edition | mercedes-benz | rm sotheby's | November 11, 2019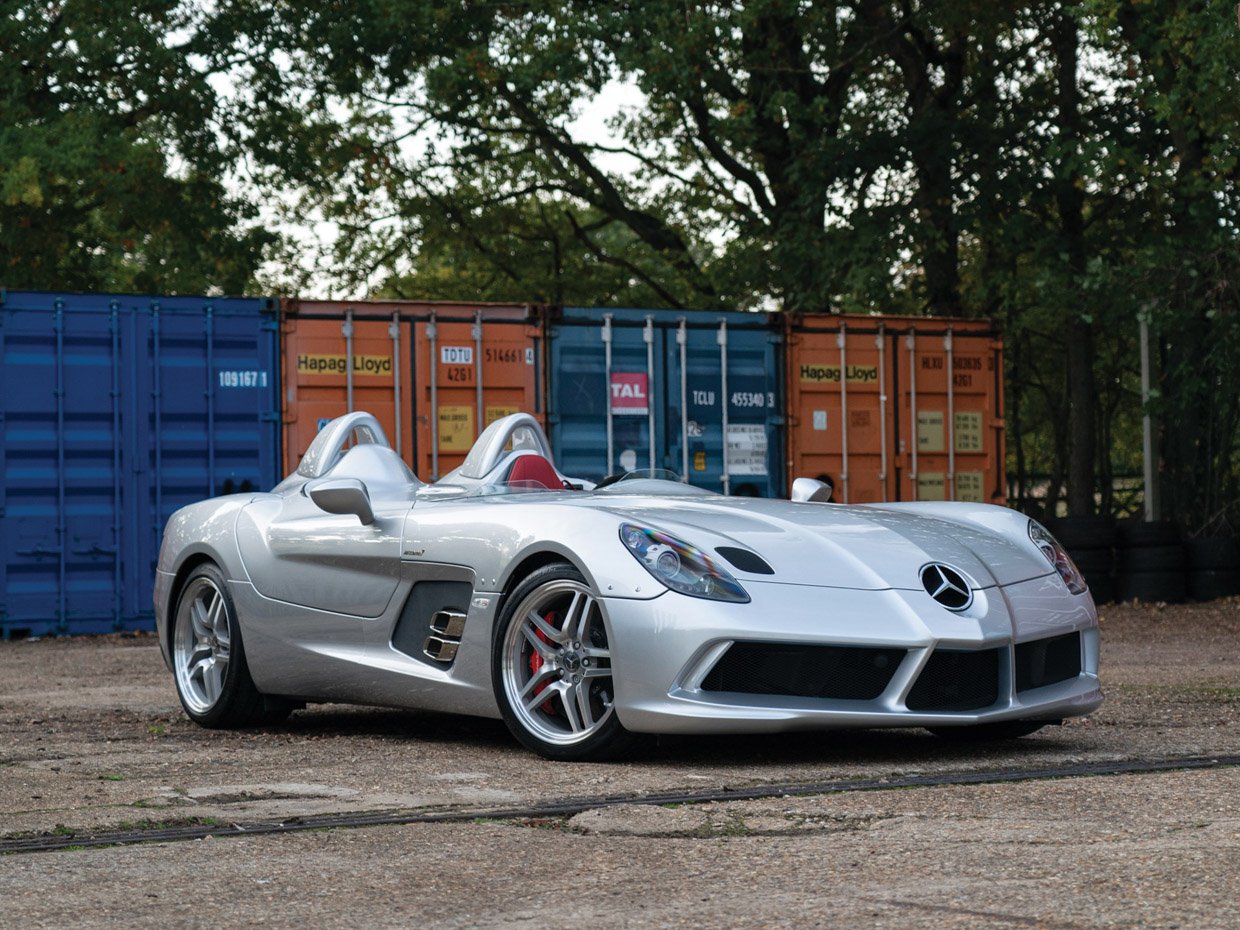 When it comes to exotic cars, there are few better places in the world to spot them than in the United Arab Emirates. After all, the amount of wealth generated by their deep oil reserves is astounding.  So if you want to see the most extravagant cars for sale, the RM Sotheby's Abu Dhabi auction is the place to be.
Among the multi-million dollar cars heading to the block at their November 2019 auction is this very rare 2010 Mercedes-Benz SLR Stirling Moss – just one of 75 examples ever made.
This incredible supercar was inspired by the Mercedes-Benz 300 SLR that Sir Stirling Moss won the 1955 Mille Miglia in, but is a decidedly more modern take on the SLR. The sleek roadster has no roof or windscreen to speak of, which makes it all the more of a visceral experience when a driver pushes their foot to the floor, and its 641 bhp, 5.5 liter supercharged V8 roars to life.
This monster can do 0 to 100 km/h (~0 to 62 mph) in just 3.5 seconds, on its way to a neck-snapping top speed of 354 km/h (~219.97 mph) for anyone who dares to push it that hard on a long enough piece of tarmac. With an ample helping of carbon fiber, and removal of various unnecessary bits, the car weighs just 3419 lb., roughly 440 lb. less than the SLR 722 Edition.
This particular specimen has less than 500 km on the odometer, and is expected to fetch upwards of $2.5 million when it hits the auction block this November 30.