Carspotting Japan: "Hot Crack" Suzuki Wagon R Graffiti Car
compact | Custom Cars | graffiti | japan | Japanese Cars | Kei Car | Modified | suzuki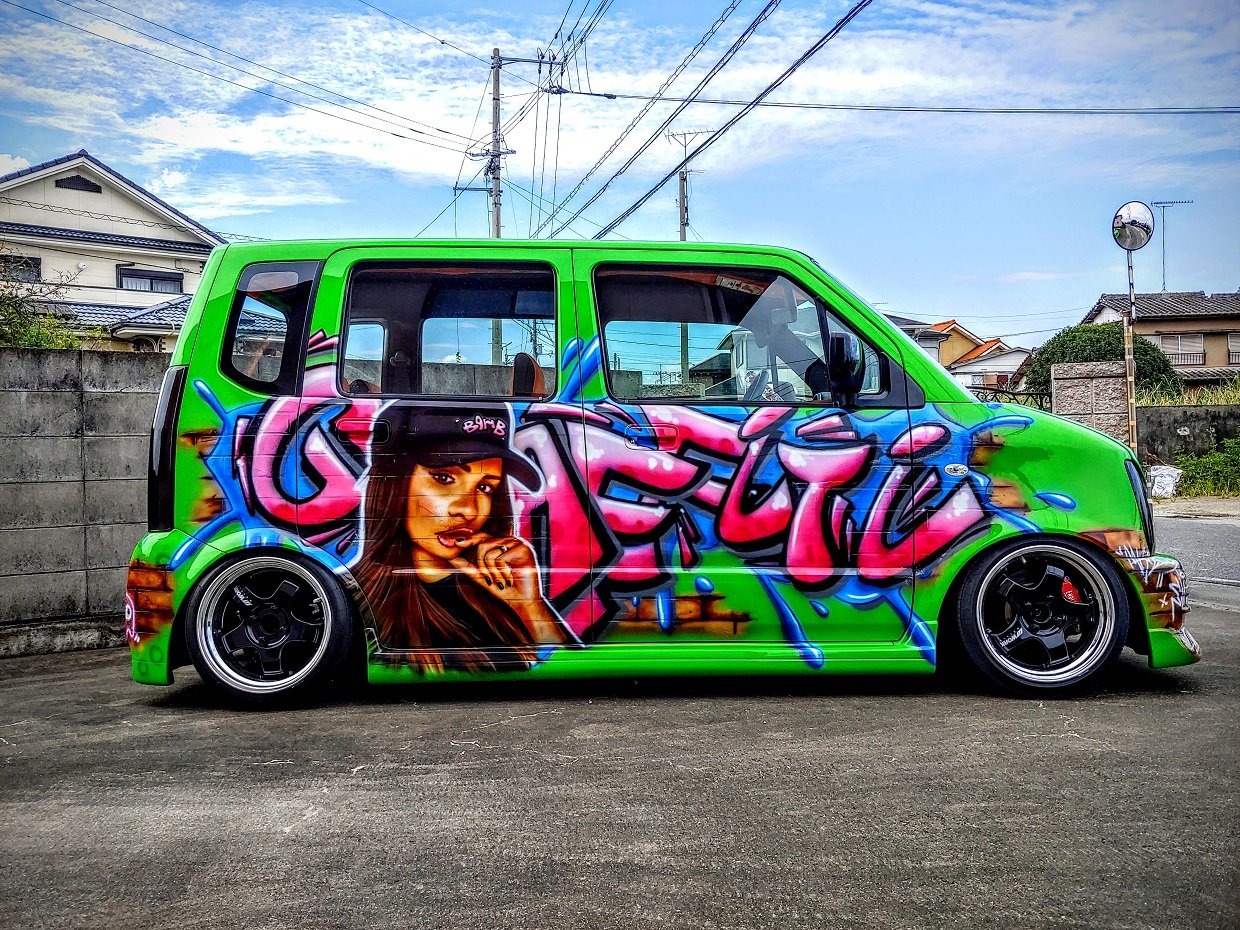 This crazy, graffiti-covered, custom overhauled Suzuki Wagon R is a vehicle that likely causes everyone to stare, including my happy ass. It's a car that's just too wild not to photograph. As I hastily took pics, a million questions rushed through my head. What sort of individual commutes in something like this? Is the caricature drawn down the side that of the vehicle's owner? Why would anyone sink this much time and money into a cheap little kei car? And what in the hell is "hot crack?!"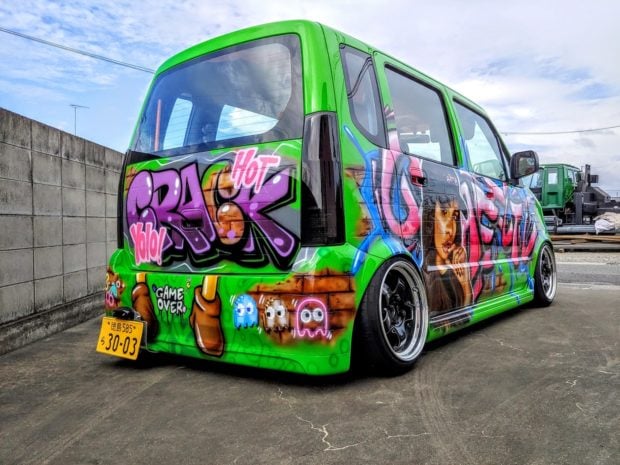 Getting up close, it became apparent that whomever concocted this crazy contraption didn't just spray paint bricks here and there. They also took the time and affixed 3D faux bricks to various parts of the car in order to create an authentic graffiti canvas. Some other unique touches are the Pac-Man ghosts kicking it out back and on the hood, smoked lenses for additional contrast, and the aforementioned phrase "Hot Crack" on the rear hatch.
Speaking of contrast, check out this thing's interior. Complete with a giant diamond column shifter, authentic Momo steering wheel, and a contrasting orange and black cabin theme, this cabin surely provides one hell of a wild ride to work in the morning. At least there are tunes to match the vibe, as two 10-inch Kicker subs sit in what looks to be a giant can of STP oil.
The little Suzuki toaster on wheels apparently isn't just all show either. While we have no idea as to whether or not the sewing machine of a 660cc K6A-engine has been massaged to release more power, the car does sit on legit Work Meister 5-spoke wheels. There is also an Endless "big" brake kit resting right behind these high dollar rollers, and judging by the car's ride height, chances are that giant STP drum in the back holds an air compressor and a tank for bagged suspension.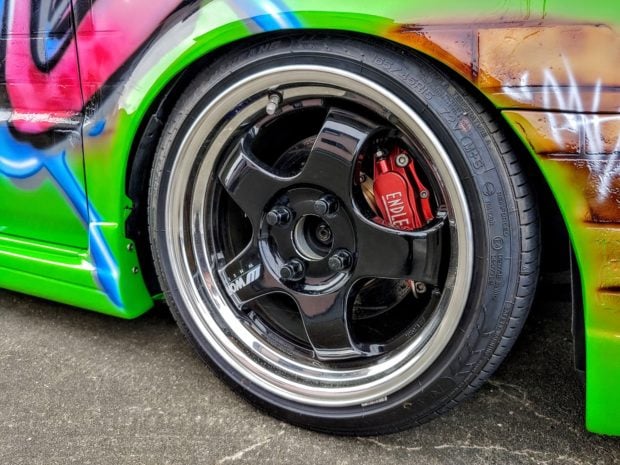 The only question remaining now is two-part in nature, and yet very simple. Who is the owner? And will they let me drive their souped-up Suzuki Wagon R kei car?