This Lifted GMC Motorhome Is Completely Bonkers
1970s | 6x6 | motorhomes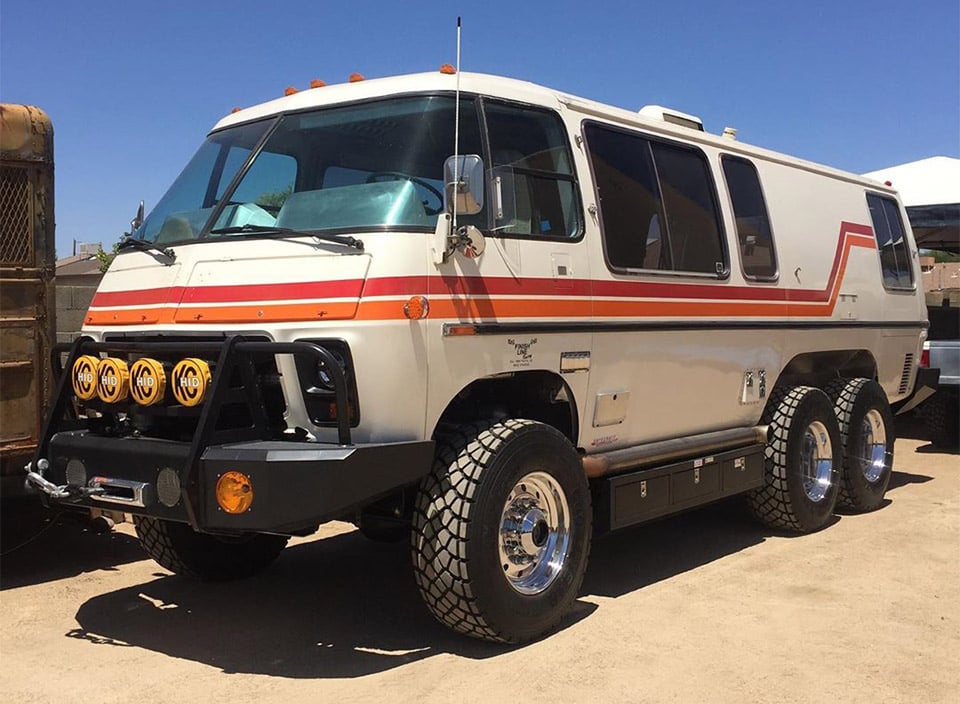 When I first came across the images of this customized 1976 GMC Motorhome, I was reminded of the EM-50 Urban Assault Vehicle in Stripes. Perhaps, that's because it shares the same bubbly body as the RV in the movie. But Robert Nuccio's project is so much cooler if you ask me.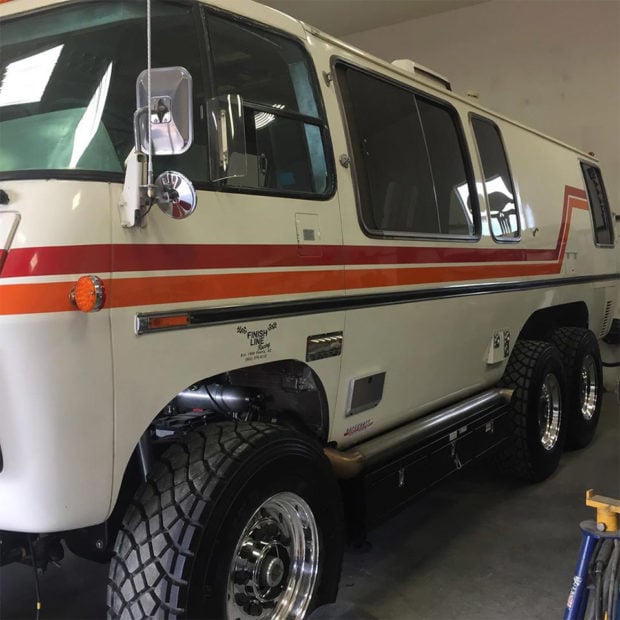 Sure, it might not have rocket launchers, but this thing has a rugged new chassis, giant lug tires, and an air suspension that can lift it so much that it's 10 feet from the bottom of its tires to the top of its roof – in its mid-height setting, no less.
Gone is the ridiculous Olds Toronado front-wheel drivetrain. This thing is now powered by a monster of a 582cc Chevy big block V8, driving all six wheels. Nuccio has been working on his labor of love for over 12 years, and it's been living at Arizona's Finishline Racing, where build work continues. The photos and video shown here come from Finishline's Gerald "Smitty" King.
https://www.instagram.com/p/BuOwhkogWbi/
I hope to someday see this beast on the road (or better yet, off-road). That's the fact, Jack.