This Ford Ranger Raptor Police Truck Is Almost Worth Getting Pulled Over for
ford | ford focus | ford focus st | ford ranger | ford ranger raptor | police | November 28, 2019
---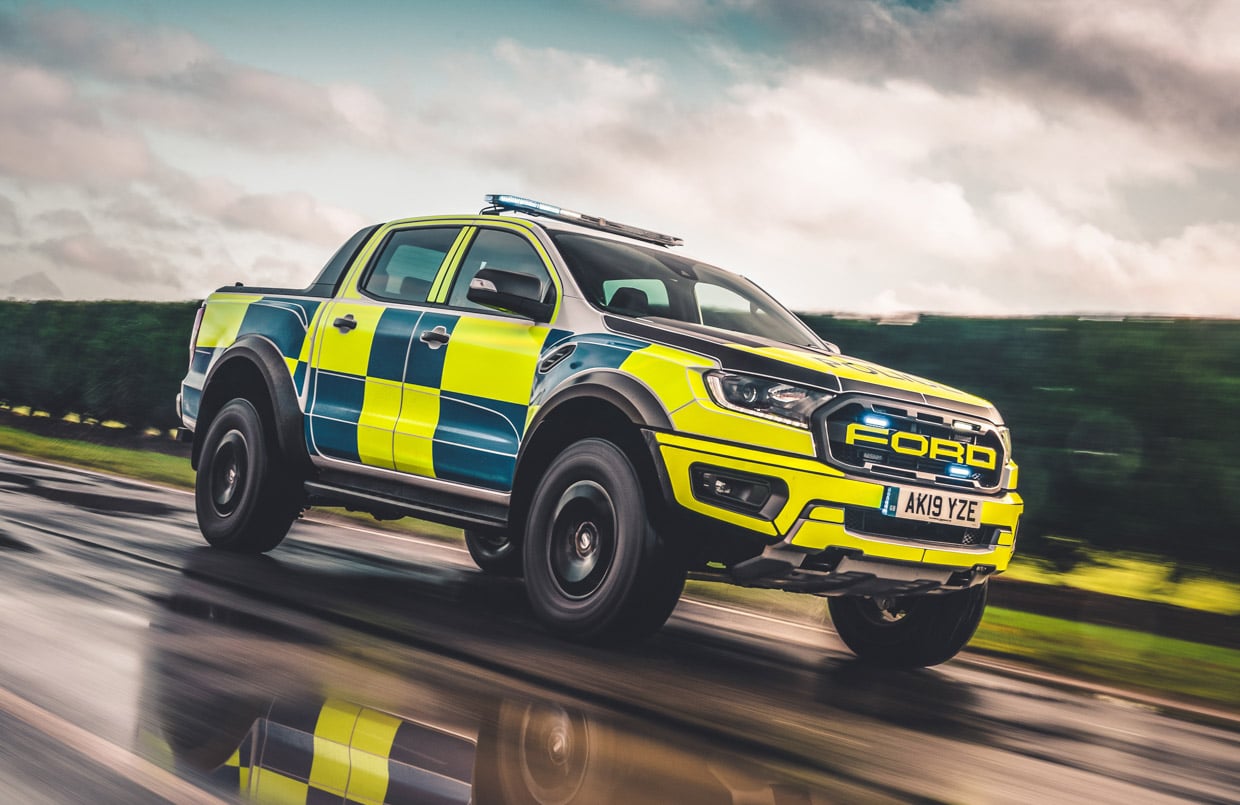 We still have no idea if or when the Ranger Raptor will make its way to North America, so for now, we'll have to live vicariously through other parts of the world who already have Ford's badass mid-size pickup. Now, even the police are getting in on the action, with the announcement that UK police departments are starting to trial run the truck.
One of the first departments to test out the Ranger Raptor cop truck is the South Wales Police, so if you live around there, don't bother trying to evade the cops in an off-road chase. After all, the Ranger Raptor has 11″ of ground clearance and can even wade in water up to 33.4″ deep, so it's going wherever you go – unless you have an F-150 Raptor or a Jeep Wrangler.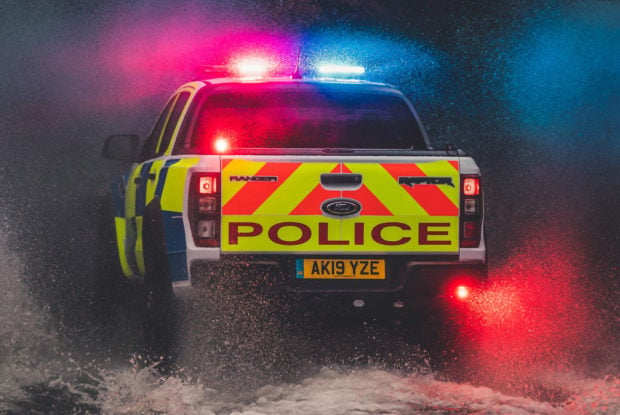 Its 210 horsepower, 2.0-litre twin-turbo EcoBlue diesel engine won't win any 0-to-60 races, but it does make 368 lb-ft. of torque, which should give it plenty of pulling power and grunt when off the tarmac.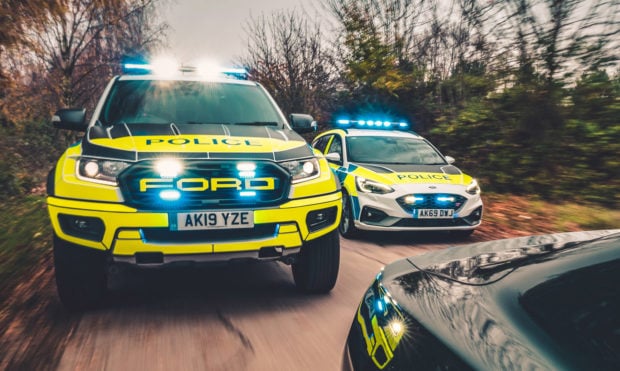 Ford is also working with police on a 155 mph top speed Focus ST cop car, another vehicle which we won't be seeing in US dealers for the 2020 model year.