This 1979 Plymouth Trailduster Is Retro Fantastic
1979 | 4x4 | auctions | plymouth | plymouth trailduster | retro | December 5, 2019
---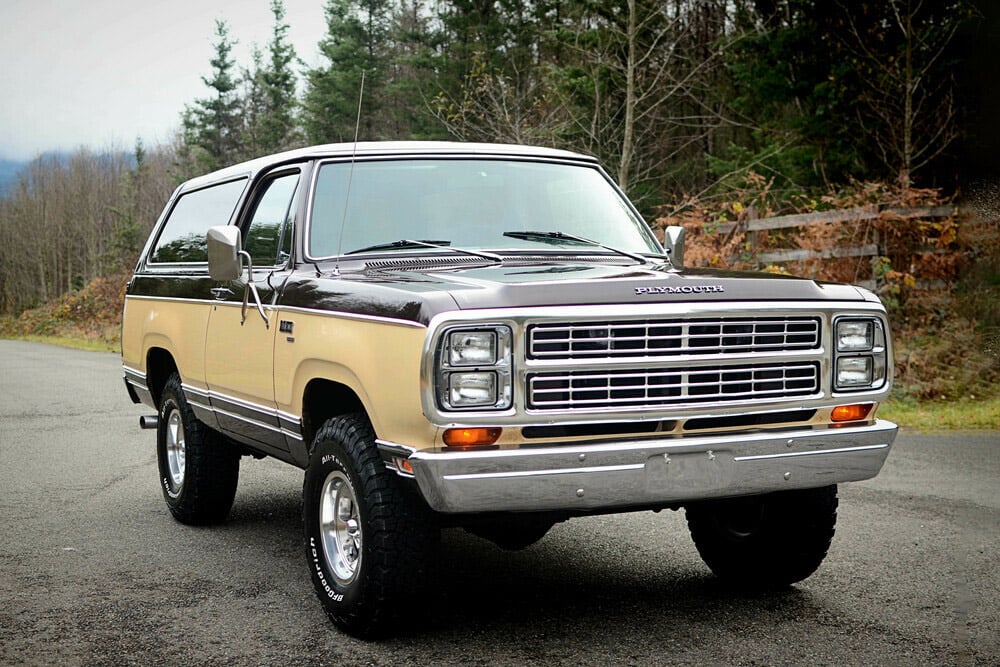 There was a time when 2-door, 4×4, body-on-frame SUVs were widely available. These days, pretty much all we've got in the US is the Jeep Wrangler, and the forthcoming Land Rover Defender 90. But if you long for something with more of a retro style, check out this 1979 Plymouth Trailduster that's headed to the Barrett-Jackson 2020 Scottsdale auction without a reserve price.
I love how this truck has basically been left in its original state, with only a few minor modifications over the course of its 40 year lifespan – specifically the removal of its running boards, and the addition of a cassette player. The unrestored SUV packs a 275 horsepower, 360 cubic inch (5.9L) V8 with a 2-barrel carburetor, mated with a 3-speed TorqueFlite automatic gearbox, and a four-wheel drivetrain.
Based on the same chassis and body as the Dodge Ramcharger, this thing comes in a perfectly retro brown and tan color scheme both inside and out, and I wouldn't change a thing – other than maybe upgrading the shocks and suspension to something more modern.
Check out the full auction listing over at Barrett Jackson, where you can also register to bid for the auction, which runs from January 11 to 19, 2020.