Supercars vs. Speed Bumps
supercars | December 16, 2019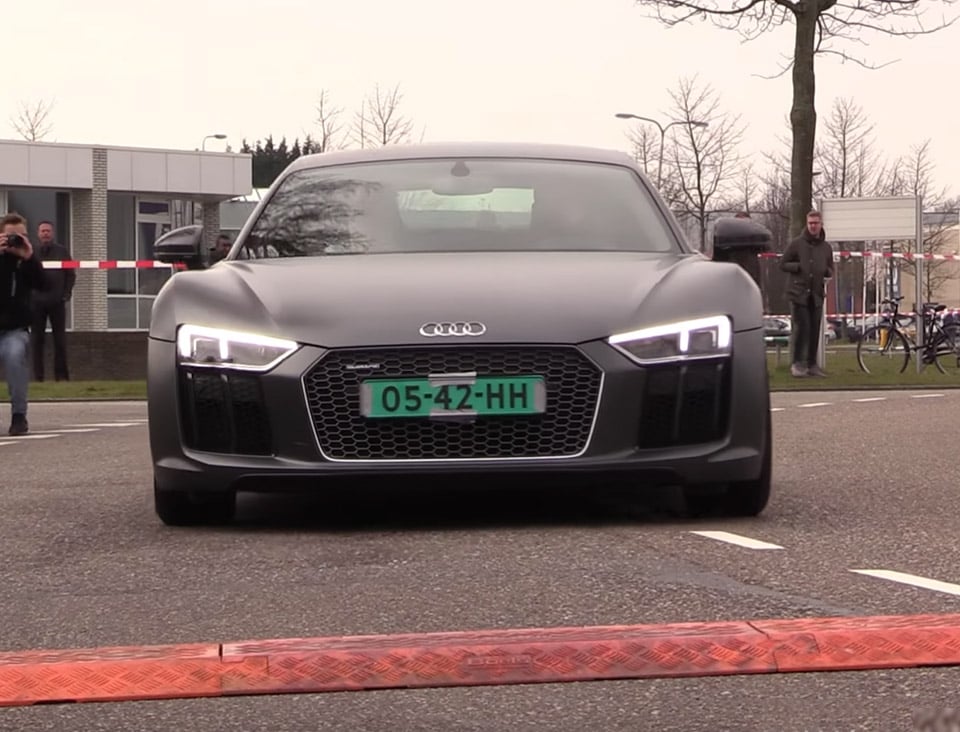 There are few more annoying things when you're driving a sports car with low ground clearance than encountering a speed bump. I speak from personal experience, having scraped the lowest plastic diffuser on my Jaguar F-TYPE countless times over the nasty bumps in my Chicago neighborhood. Seriously, the bumps around here are tall enough to slow down a Jeep Wrangler, never mind a sports car with ground effects.
Car fanatic cvdzijden was checking out a parade of cars during a supercar show, and watched each and every one of these performance vehicles subjected to a series of annoying bumps to keep them from going too fast and running over the onlookers.
Fortunately, these particular bumps were pretty tame by most standards. They simply caused the vehicles to go nice and slowly for the camera, allowing us to hear some beautiful exhaust notes as the cars remained in first gear. I'm also pleased to report that none of them ripped off any body pieces.