PAL-V Liberty Flying Car Heading to the Skies in 2021
airplanes | cars | flying | helicopters | pal-v | December 21, 2019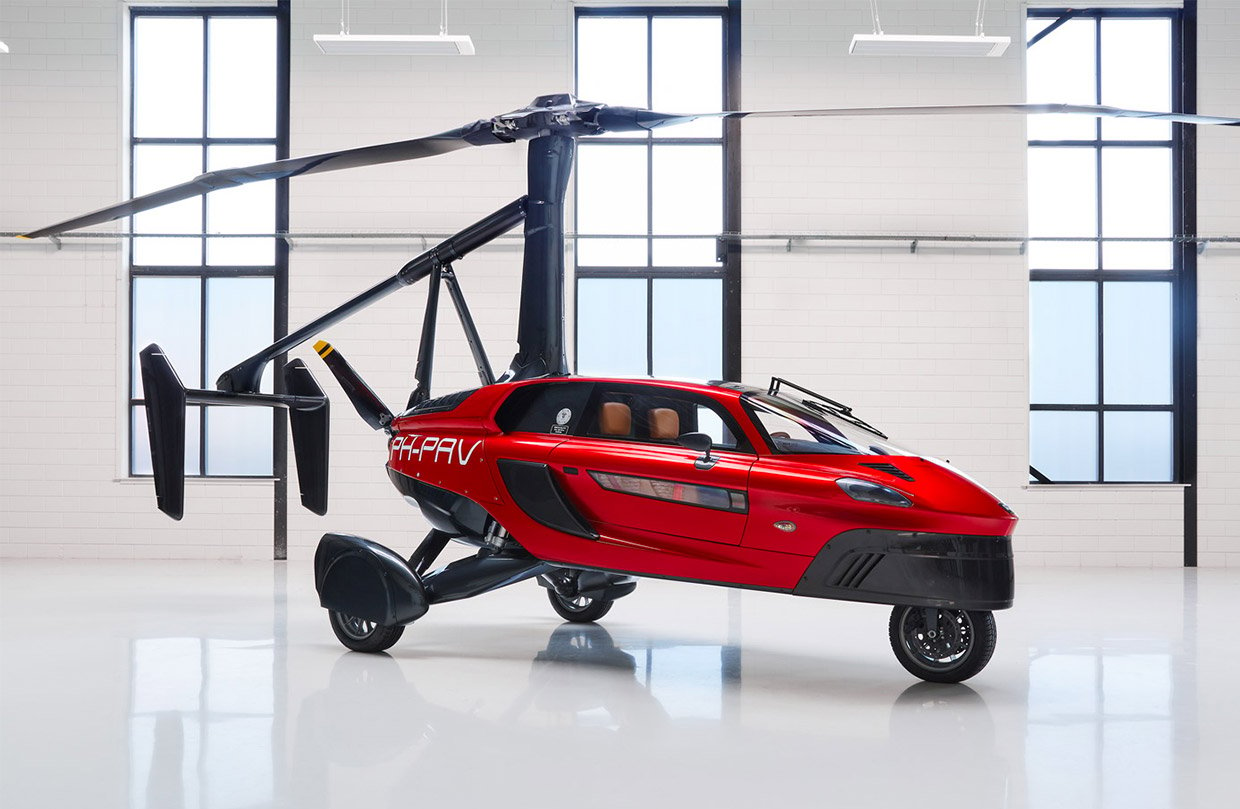 Of the many things we were promised as kids were jetpacks, self-lacing shoes, and cars that could fly. While there have been a number of attempts to create and produce flying vehicles, most of them have never made it past the prototype stage. Dutch mobility company PAL-V hopes to buck that trend and actually release a flying car in 2021.
It's been a long time coming, with early concept sketches for the flying car dating back all the way to 2007. This 3-wheeler reminds me a bit of the Toyota i-Road that I had a chance to drive at the Tokyo Motor Show, but the PAL-V Liberty has one wheel in front and two in back, seating for two… and two sets of rotary blades to make it fly.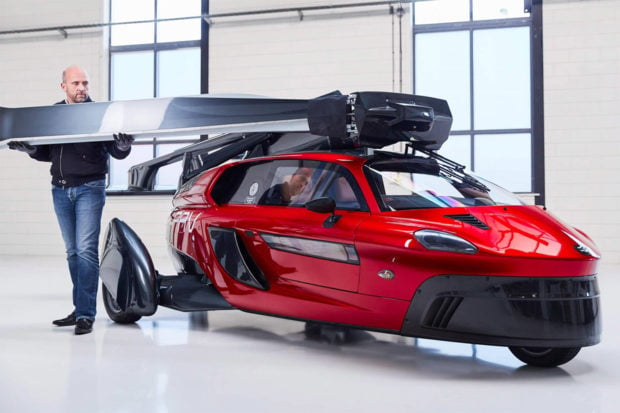 The dual-engine subcompact car can hit speeds up to 160 km/h (99 mph) on the ground, and 180 km/h (112 mph) in the air, with a top altitude of 3500 m (~11,482 ft). It weighs in at 664 kg (~1463 lb) without passengers, and can take to the air with a maximum take-off weight of 910 kh (~2006 lb). On the ground, it'll drive an impressive 1315 km (~817 mi) on a tank of gas, while it can fly up to 500 km (~310 mi) with a single passenger on board.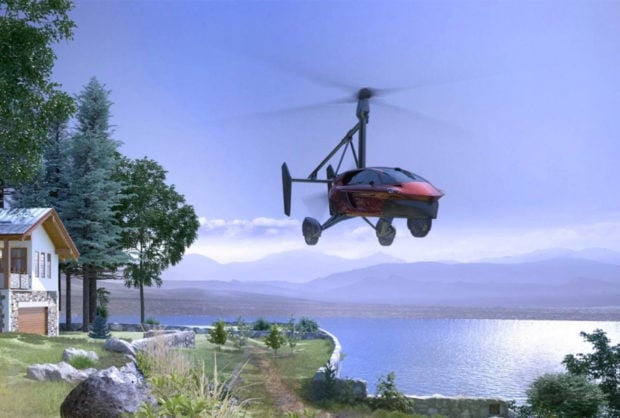 According to its manufacturer, the Liberty features a self-stabilizing flight system to make it easy and safe to fly. Despite its engines making about 100 horsepower, it looks pretty zippy on the ground in the test video below, and appears to be using its rear-mounted propeller to move it along.
The company plans to sell different editions of the Liberty. Limited to just 90 units, the Pioneer Edition will include every available option, including carbon fiber body components, and handmade Italian materials inside. The "entry-level" trim is the Sport Edition, and will arrive after all of the Pioneer models have been produced.
Those interested in purchasing a PAL-V flying car can put down a deposit over on their website now. Here in the U.S., the base model PAL-V Liberty Sport is selling for $399,000, while optioned-out PAL-V Liberty Pioneer Edition will go for $599,000. Prices and models may vary by location.