Shmee150 Shows off His Entire Supercar Collection
aston martin | ferrari | ford | ford performance | mclaren | mercedes-amg | shmee | toyota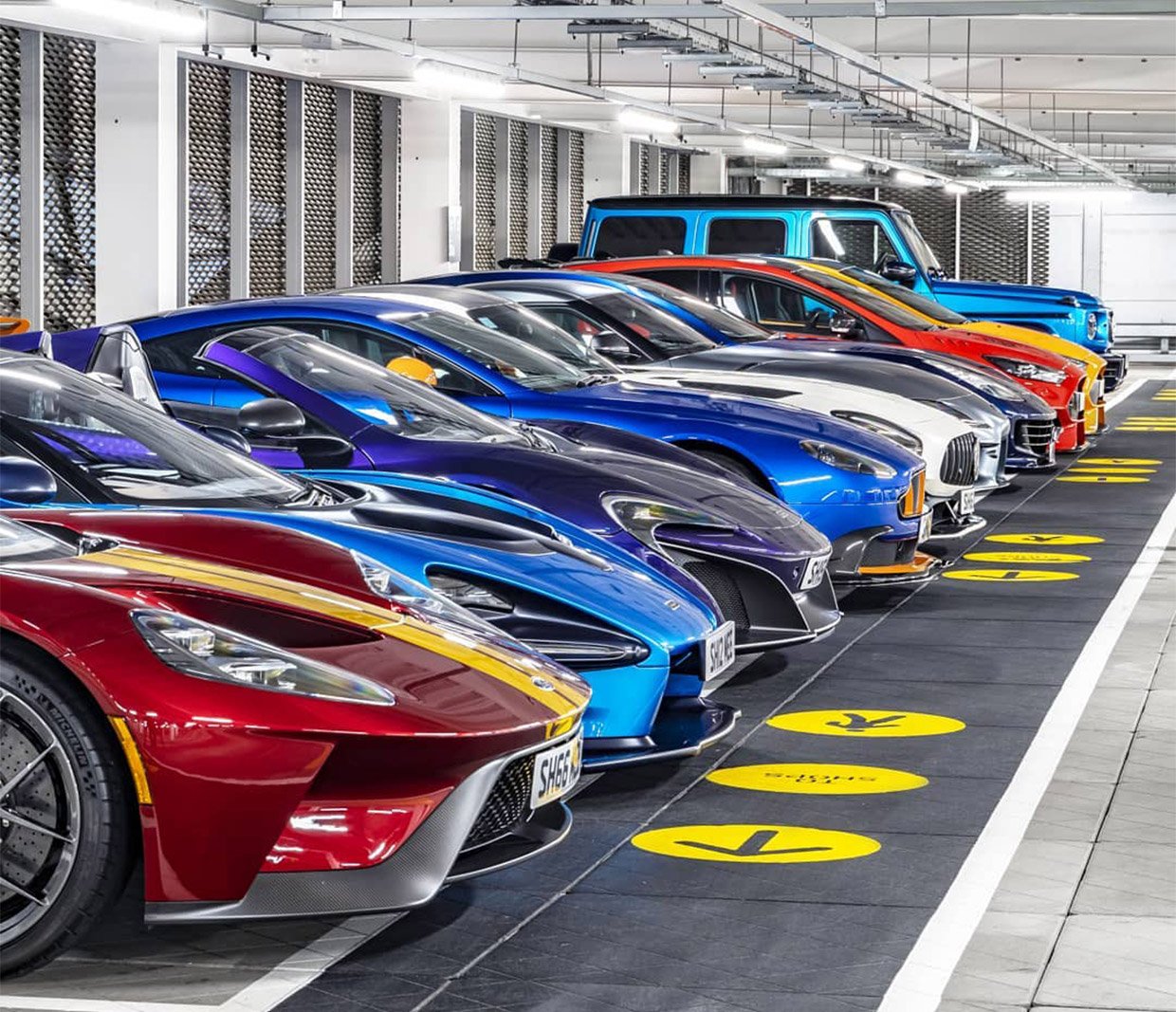 Lead photo by Michael P. Saanwald
You might know Tim Burton from movies like Beetlejuice, Batman, and Edward Scissorhands. This isn't THAT Tim Burton. This Tim, better known by his screen name Shmee150, is one of the world's most famous car enthusiasts.
Over the last 10 years, Tim has built up quite the social media following, with nearly 2 million subscribers to his YouTube channel, and 2.5 million Facebook followers. During that time, this fame has certainly added to his wealth, and propelled him from not just looking at spectacular cars, but building up quite the impressive collection of his own.
At this writing, Tim owns a McLaren Senna, Ford GT, McLaren 675LT Spider, Aston Martin Vantage GT8, Ferrari GTC4Lusso, Mercedes-AMG GT R Pro, Mercedes-AMG G63, Toyota GR Supra, Ford Focus RS Heritage Edition, and a Ford Focus RS Red Edition.
He's shown off all of these cars individually over the years, but to celebrate his 10 year anniversary on YouTube, he assembled them all in one place, and posted this video of his 4-wheeled menagerie:
It quite the enviable collection of cars (and exhaust notes.) My personal favorite is the AMG GT R Pro, but I wouldn't throw any of them out of my garage. Oh, and Tim actually owned one other vehicle – a Suzuki Jimny. But he sold it to a friend, and it's no longer in his collection.