2021 Audi RS 7 Gives You 591 Horses for Six Figures
2021 | audi | audi rs 7 | sedans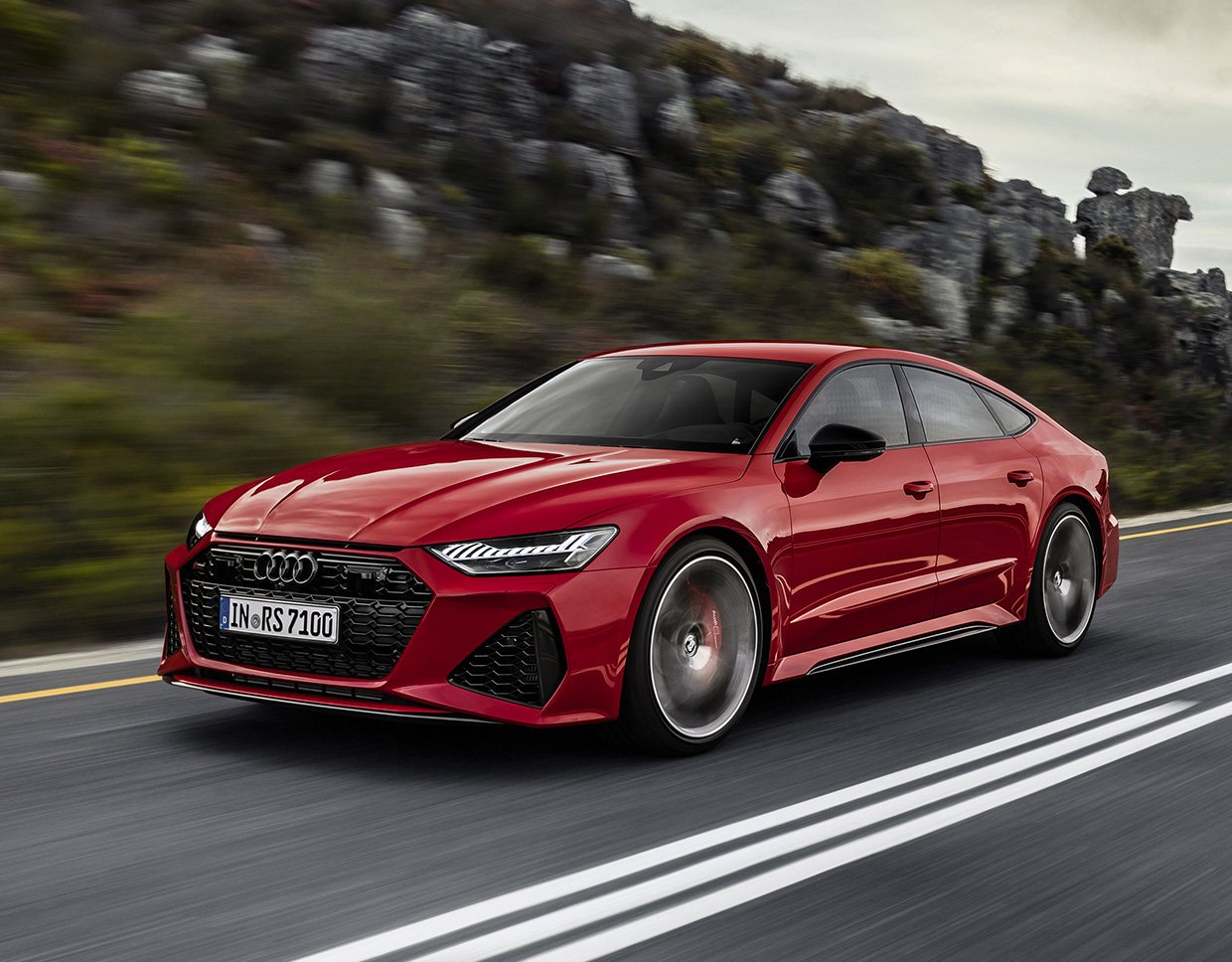 The Audi RS 7 is one of those cars you buy when you're an executive bigwig, but still want something that performs like a sports car. Fresh from Germany, the 2021 model of the RS 7 is headed to US shores, packing a twin-turbo V8, along with a 48-volt hybrid system to produce a total of 591 horsepower and 590 lb-ft. of torque.
That power, combined with an 8-speed automatic, and a Quattro all-wheel drive system means your luxurious sedan will launch and your passengers from 0 to 60 mph in just 3.5 seconds. With a five-door Sportback configuration, it's also one of the most practical sub-4 second cars ever made.
Top speed of the standard RS 7 is 155 mph, but if you opt for the wallet-busting carbon ceramic brakes, they'll up your car to 190 mph. Every RS 7 gets an adaptive air suspension, and can be equipped with performance dampers as well. The car can sit as much as 0.8″ lower than the A7 in its dynamic mode, and also has all-wheel steering, which helps this thing carve corners like a champ.
In addition to its RS sports appearance package, the car has matrix-LED laser headlights, a retractable rear lip spoiler, and a RS performance exhaust system. The whole thing rides on massive 21″ RS wheels, or can be upgrade to even more ridiculous 22″ inchers with the Black Optic or Carbon Optic packages.
Base price for the 2021 Audi RS 7 starts at $114,000 before destination, taxes, etc.