2021 Toyota Yaris Cross Looks Like a Mini RAV4
2021 | crossovers | toyota | toyota yaris cross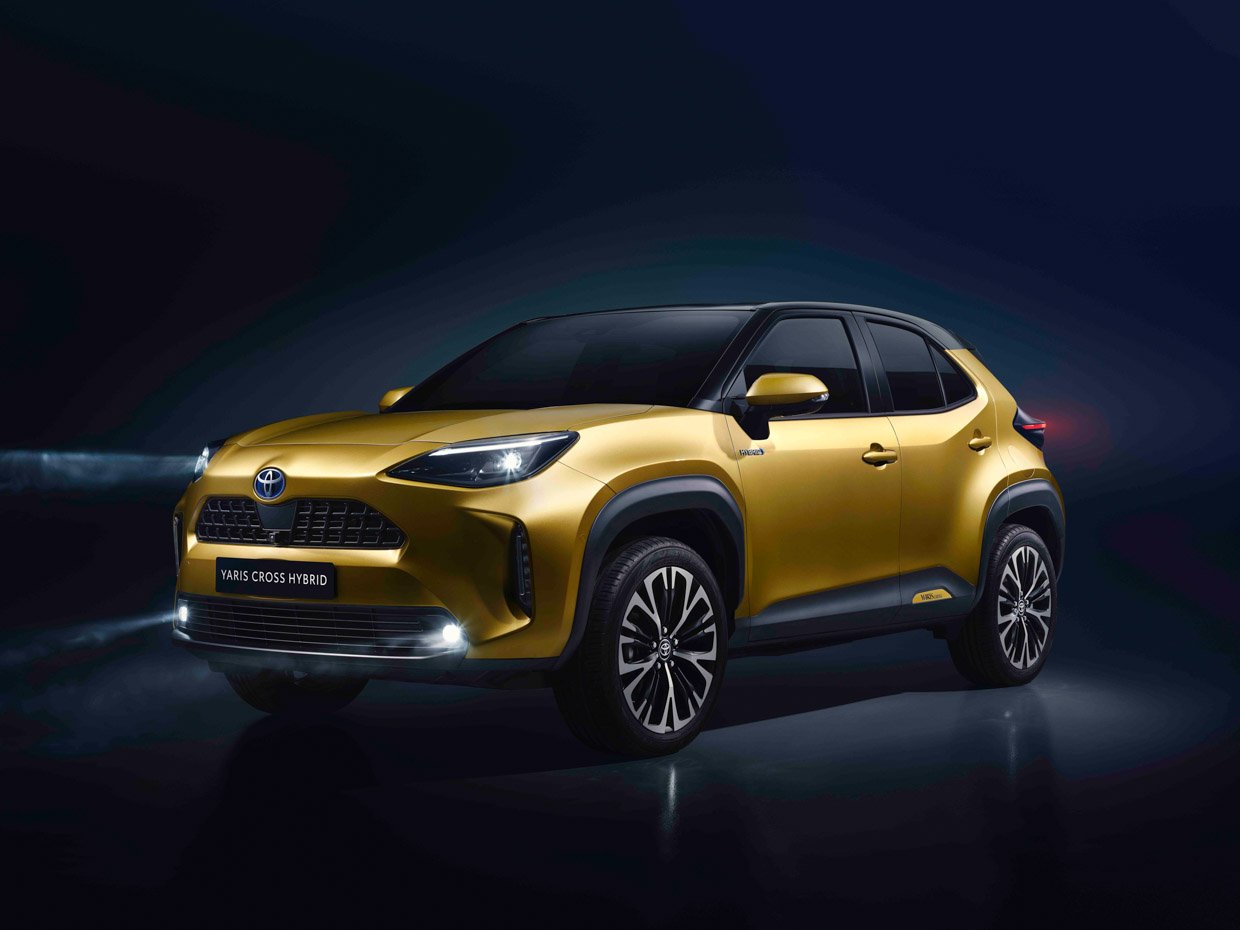 A couple of years back, Toyota released the C-HR as its main entry into the compact crossover segment. While it offers dynamic and fun handling, its rather extreme styling didn't appeal to everyone. Now, Toyota is showing off a new, even smaller crossover that has the potential to appeal to a much broader audience.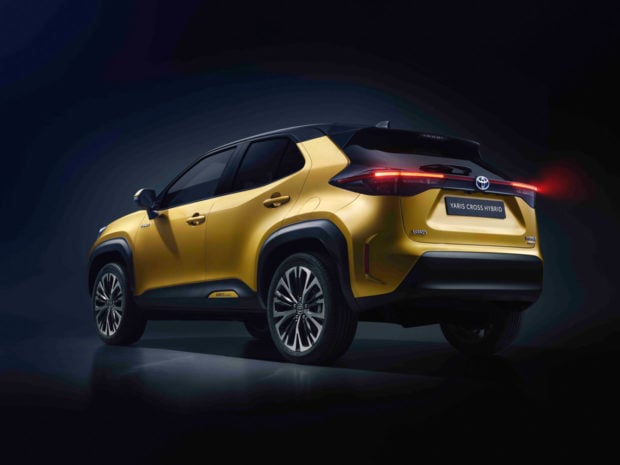 While the 2021 Yaris Cross borrows its name from Toyota's subcompact hatchback, it actually looks like they took the new RAV4 and put it into a shrinker machine. And that's a good thing, as the RAV4 looks great these days, and continues to be wildly popular. Size-wize, the Yaris Cross is definitely small – it measures just 164.5″ long – 9″ shorter than the CH-R, and 69.5″ wide, about 1.5″ narrower. With a 100.7″ wheelbase though, it's got a really athletic and lean look, and pushing the wheels out towards the ends should give it a nice, balanced ride.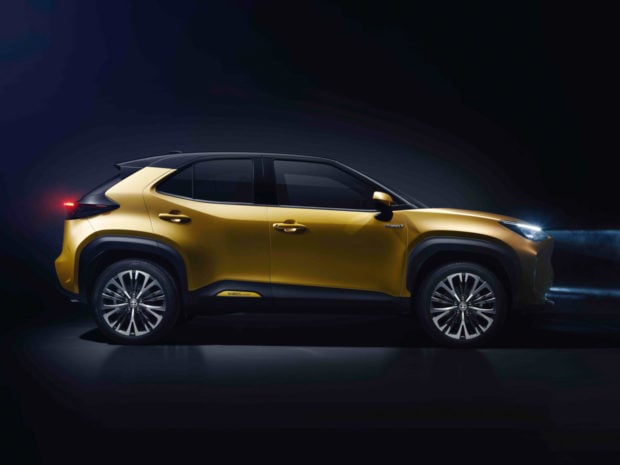 Like other current Toyotas, the Yaris Cross rides on their TNGA platform – specifically the GA-B variant, which underpins the Yaris and upcoming GR Yaris. While we don't have full specs for its drivetrain yet, it will come with either a 1.5L three-cylinder "Dynamic Force" engine, or a hybrid electric system that works in concert with the same engine. The interesting thing is that the hybrid will come in either a front-wheel drive or electric four-wheel drive version, which definitely could have appeal – especially in colder climates. Toyota says it will offer both a direct-shift CVT and a 6-speed manual as options for the naturally-aspirated gas models.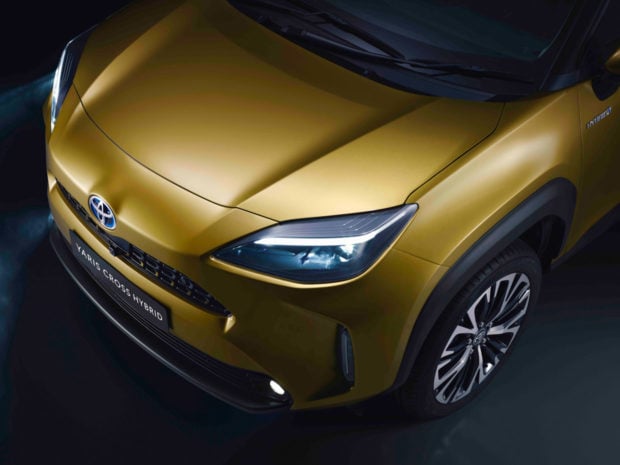 Toyota has yet to provide details on its interior capacity numbers, but they say the Yaris Cross will offer "SUV-like interior comfort and luggage room." From the pictures here, it looks like it's designed to seat five, but the back seat definitely won't have massive legroom. I rather like the look of the two-tone textiles on the seats, which look more upscale than what you might expect from a car like this.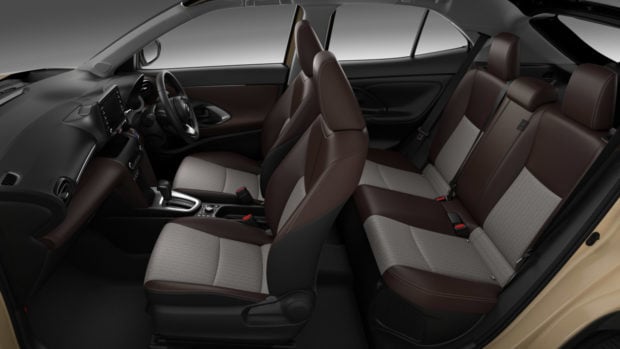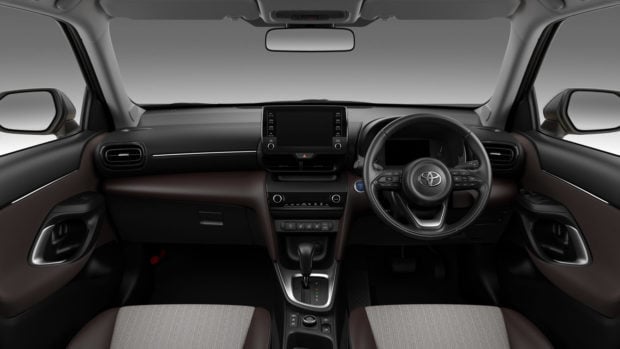 The 2021 Yaris Cross will be released in Japan this fall, and in Europe in mid-2021. It's not known if the Yaris Cross will make its way to North America yet, but to me it seems like it could have great appeal for buyers looking for something small and fuel-efficient, but with more height than a Yaris or Corolla Hatch.