Nissan Teases What's Next… Including a New "Z" Car
2020 | 2021 | nissan | nissan ariya | nissan armada | Nissan Frontier | nissan kicks | nissan navara | nissan note | nissan pathfinder | nissan qashqai | nissan terra | nissan x-trail | nissan z | May 28, 2020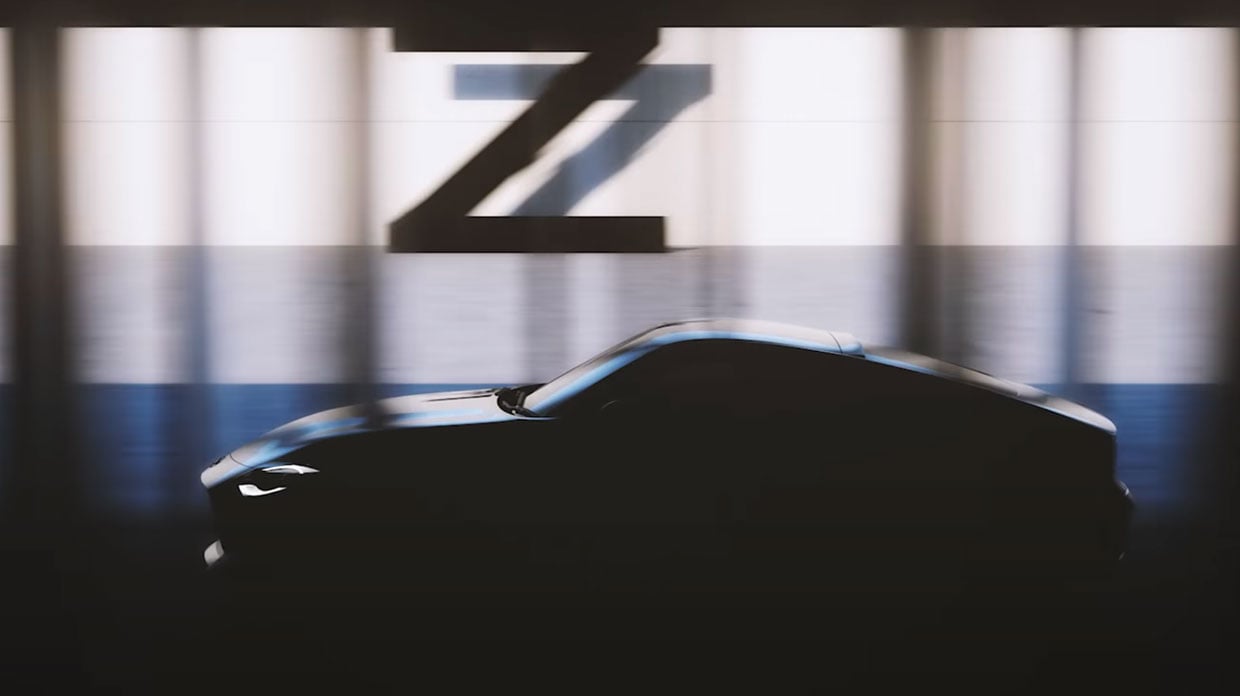 Despite some pretty big challenges in recent years, automaker Nissan is still alive and kicking, and hopes to bring new buyers and loyalists back to the brand as it gradually redesigns its lineup. In the last year, we've seen a new Sentra, and know a new Rogue, Pathfinder, and Terrain almost sure bets for 2021. Nissan has yet to announce its full update plans, but they are teasing their entire global lineup in a new video called "NISSAN NEXT: From A to Z."
The clip shows off a series of a number of vehicles in silhouette, including the Ariya compact electric SUV, Armada, Frontier, Kicks, Navara, Note, Pathfinder, Qashqai (aka Rogue Sport), Rogue, Terra, X-Trail, and capped off by a new "Z" sports coupe. What name the new Z model will take is unknown at this time, but the 370Z hasn't seen any really big changes since it appeared in 2009.
The most exciting bit about the Z's appearance is that its profile really brings back memories of the classic 240Z – and they're even using the classic "Ƶ" logo. The GT-R doesn't appear in the video, which does beg the question whether it will go out of production in the near future. I wouldn't be surprised to see Nissan consolidate to a single sports coupe, given the low sales volumes for these kind of cars. There's no Murano, Altima, Maxima, or Titan in the list either, which either means those are going away, or more likely that just aren't getting updated.
Nissan says it's got a whole lot of changes in store over the next few years, as it attempts to regain profitability by 2023. Throughout the next 18 months, the company will introduce 12 models, as well as increase their presence in the world of EVs and other electric-drivetrain cars, and roll their ProPILOT driver assistance system out to more than 20 models in 20 markets. Expect other changes such as reduced production capacity, and consolidation of manufacturing facilities as well.
It'll be interesting to see what sort of impact Nissan's plans have on luxury brand Infiniti, and which vehicles seen here will also get Infiniti variants.