The Omega Eco Car Aims for 100 mph and Dodge Viper-like Acceleration
diesel | diy | Omega Car | prototypes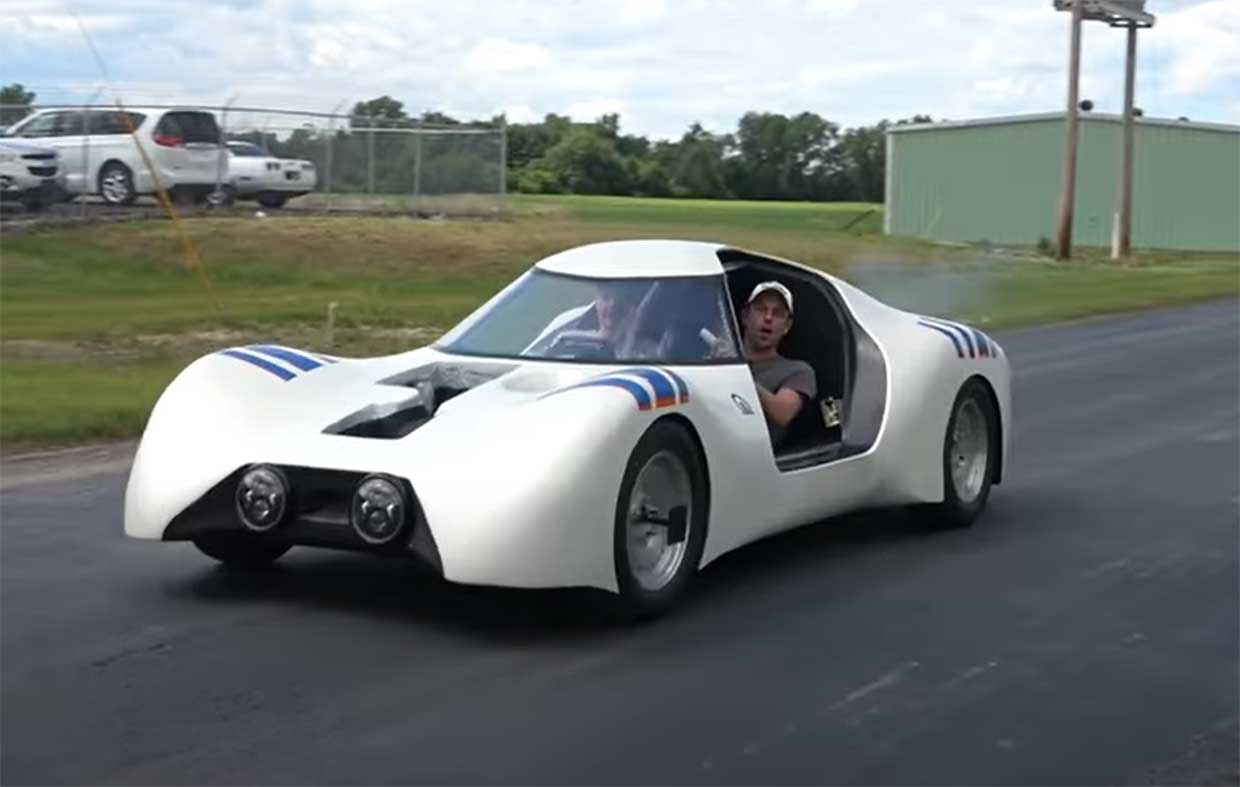 Fuel economy and high-performance aren't things that are typically said in the same sentence. Sure, the Tesla Model S can be speedy and doesn't burn an ounce of gasoline, but it needs charging. Now a car builder has constructed an exciting car that aims to be fuel-efficient at over 100 miles per gallon while promising a 0-60 mph time of under four seconds.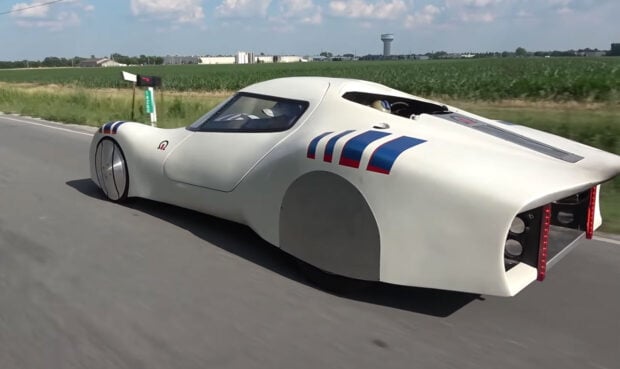 The Omega Car was constructed by Casey Putsch and the guys from Genius Garage Racing. The engine that powers the vehicle is a 2.0-liter TDI diesel out of a Volkswagen Beetle. While the car isn't finished, as it stands now, it will do burnouts and offers impressive acceleration. The car features a sleek, aerodynamic body design and wheel fairings, along with scissor doors.
The intention is to baseline the tune for the car to minimize emissions and get all systems ready for final tuning and performance figures. After the car is completely sorted, it will go on a tour of the United States. Check out the video above to see some of the behind-the-scenes action of this unusual car. We're certainly looking forward to seeing the finished product. I'd love to see more sports cars with high fuel efficiency come to market in the future.
[via Grand Tour Nation]