Superleggera Touring Aero 3 is a Gorgeous Sports Car with Ferrari F12 Power
ferrari | ferrari f12 | superleggera | Touring Aero 3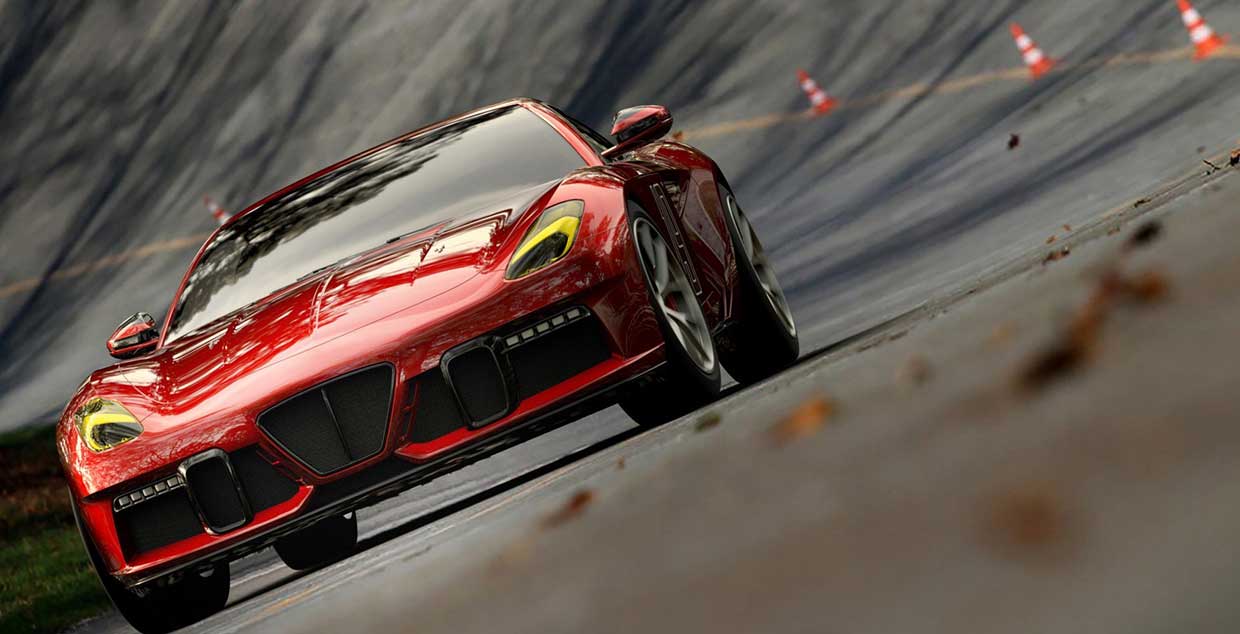 Carrozzeria Touring Superleggera has revealed a stunning new sports car known as the Touring Aero 3. The car started life as a Ferrari F12, but has been completely reskinned in a manner reminiscent of a classic sports car from decades gone by. The vehicle combines an Italian V12 supercar's performance with retro styling.
The Aero 3 is a refinement of the company's past designs and carries on a tradition of design inspired by the mid-20th Century "golden age" of Italian coachbuilding. It certainly looks like a race car from the earlier days of motorsports. It has an aerodynamic shark fin on the top reminiscent of those old cars, which can still be found on some modern racing cars. The chassis and mechanicals come directly from the Ferrari F12, including the 6.2-liter 65º V12 that makes 630 horsepower and 509 lb-ft. of torque. That power goes to the rear wheels exclusively via a 7-speed electro-actuated sequential gearbox. The estimated top speed for the Aero 3 is 211 mph, with a 0-to-62 mph time of just 3.1 seconds.
The Touring Aero 3 is painted in a brilliant color called and Stratosphere Red. The interior is black with plenty of polished aluminum, black matte aluminum, and matte carbon fiber details. The seats are covered in Foglizzo leather, complete with the high-end, handmade Italian craftsmanship expected of such a car. Superleggera says that its craftsmen and engineers spent over 5000 hours to produce the car.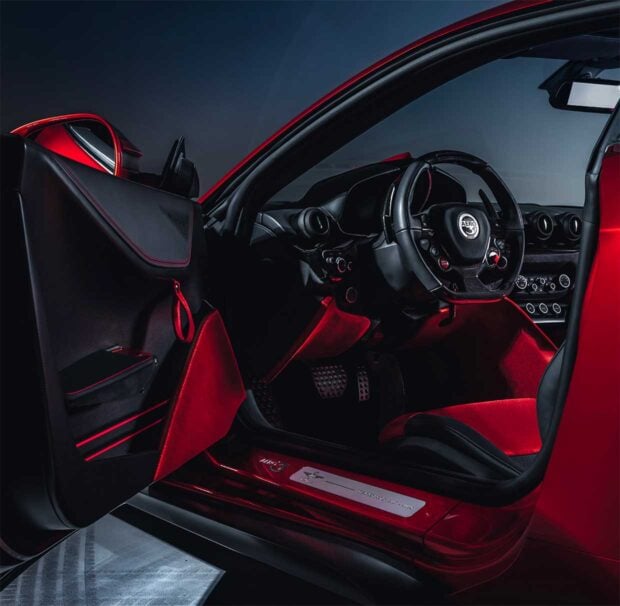 The body of the two-seater is made using extensive amounts of carbon-fiber reinforced plastic. Superleggera will build customer cars on request, though pricing remains a mystery. It takes six months to build a complete car after receiving the donor Ferrari. Touring Aero 3 cars are covered by an unlimited mileage two-year warranty, and the company guarantees parts availability for life.