David Hasselhoff's Knight Rider K.I.T.T. Replica for Sale
auctions | kitt | knight rider | pontiac | pontiac trans am | replicas | January 5, 2021
---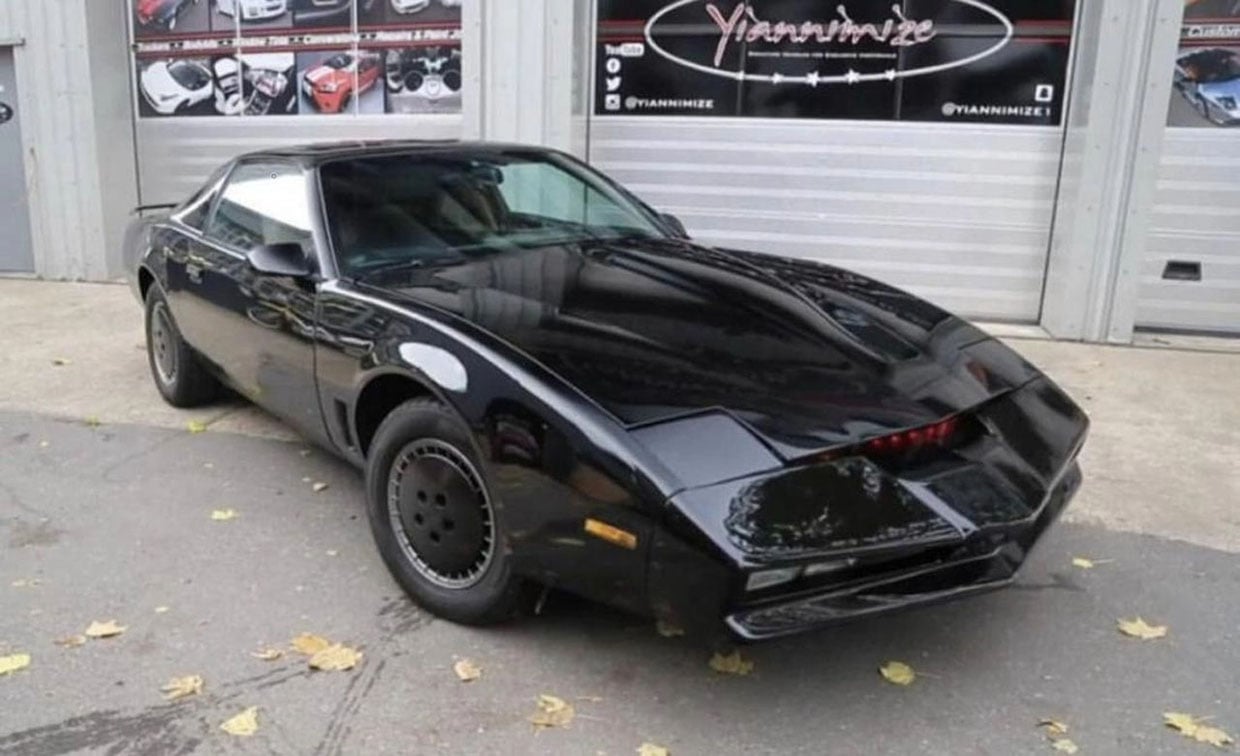 Back in the '80s, you could find many budding car guys and gals sitting in front of their TVs watching Knight Rider. David Hasselhoff was the star of the show, but it was his talking Pontiac Trans Am sidekick K.I.T.T. that most kids really tuned in to watch. Decades later, David Hasselhoff's personal K.I.T.T. replica is up for auction.
Early estimates of the auction expected the car to fetch between $175,000 and $300,000. However, as of this writing, the Hoff's K.I.T.T. has been bid up to a mindblowing $975,000 – and that's before a buyer's premium of 21% and shipping from the UK. That's a crazy amount of money for a vehicle that doesn't appear to have even been used in the show.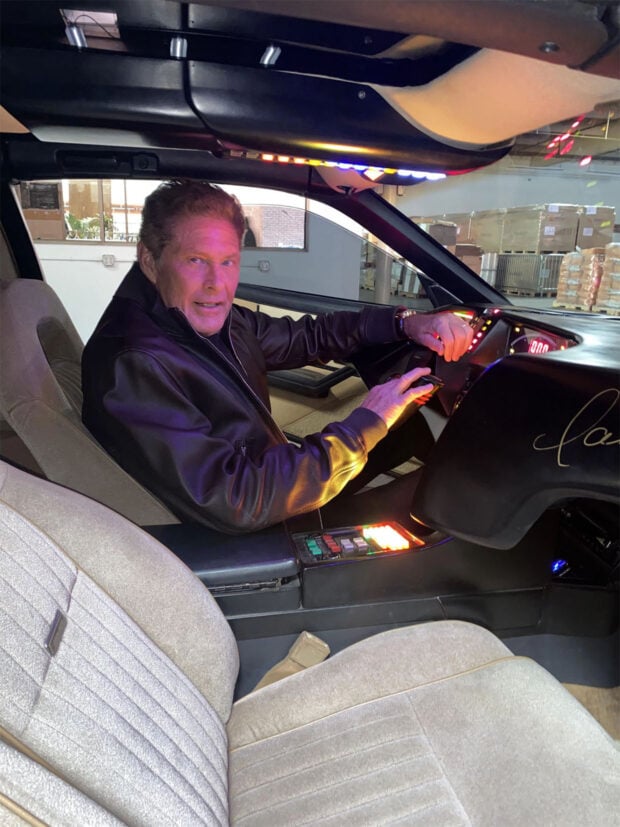 The listing says that the car is fully functional, which we assume means it runs and drives. There are few details about the vehicle, and we can see in the images that the interior does look somewhat worn and tired. David Hasselhoff has promised if the car sells for 25 percent or more above the reserve, he would personally deliver it to the new owner.
If you can't afford the Trans Am, there are a variety of other Hoff items for sale on the LiveAuctioneers' website, including K.I.T.T. pedal car autographed by Hasselhoff.