2022 BMW Alpina B8 Gran Coupe Packs a 612 Horsepower V8
2022 | alpina | bmw | BMW Alpina B8 Gran Coupe | March 25, 2021
---
BMW makes some very cool cars, and one of its coolest and most expensive is the 8 Series Gran Coupe. A version of that car will be available later this year in the United States called the 2022 BMW Alpina B8 Gran Coupe. Power for the B8 model comes from a twin-turbo 4.4-liter V8 with unique Alpina tuning, special quad exhaust, upgraded intercoolers, and more.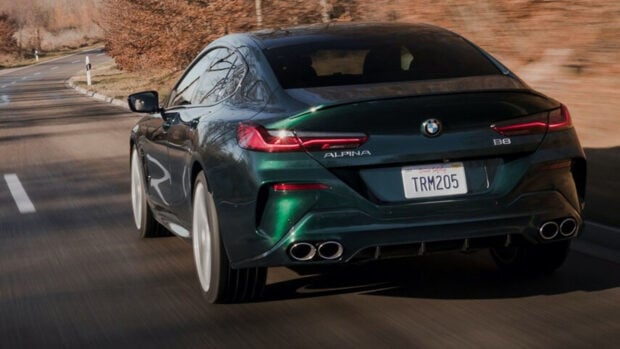 All that engine work increases power to 612 horsepower and 590 lb-ft. of torque. That puts the Alpina B8 Gran Coupe a bit above the base M8 Gran Coupe's 600 horsepower and right below the Competition version, which cranks out 617 horsepower. Regardless, it makes significantly more power than the M850i's 523 horses. The only drivetrain option for Alpina B8 Gran Coupe buyers is the eight-speed automatic and all-wheel drive, which can launch the car from 0-to-60 mph in just 3.3 seconds.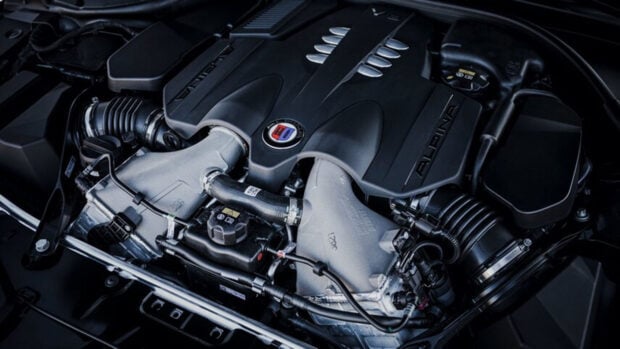 The Alpina version will come in two exclusive colors, including metallic green seen in the images and metallic blue. In addition to custom colors, the car also gets an exclusive hood design, Alpina logos all around, and unique 20-spoke Alpina wheels. The Brembo brake calipers are also painted blue and get their own Alpina branding. Under the hood, an Alpina engine cover signals that the engine has been massaged a bit from stock.