2024 Hyundai Ioniq 6 Design Revealed: Streamlined and Smooth
hyundai | hyundai ioniq 6 | sedans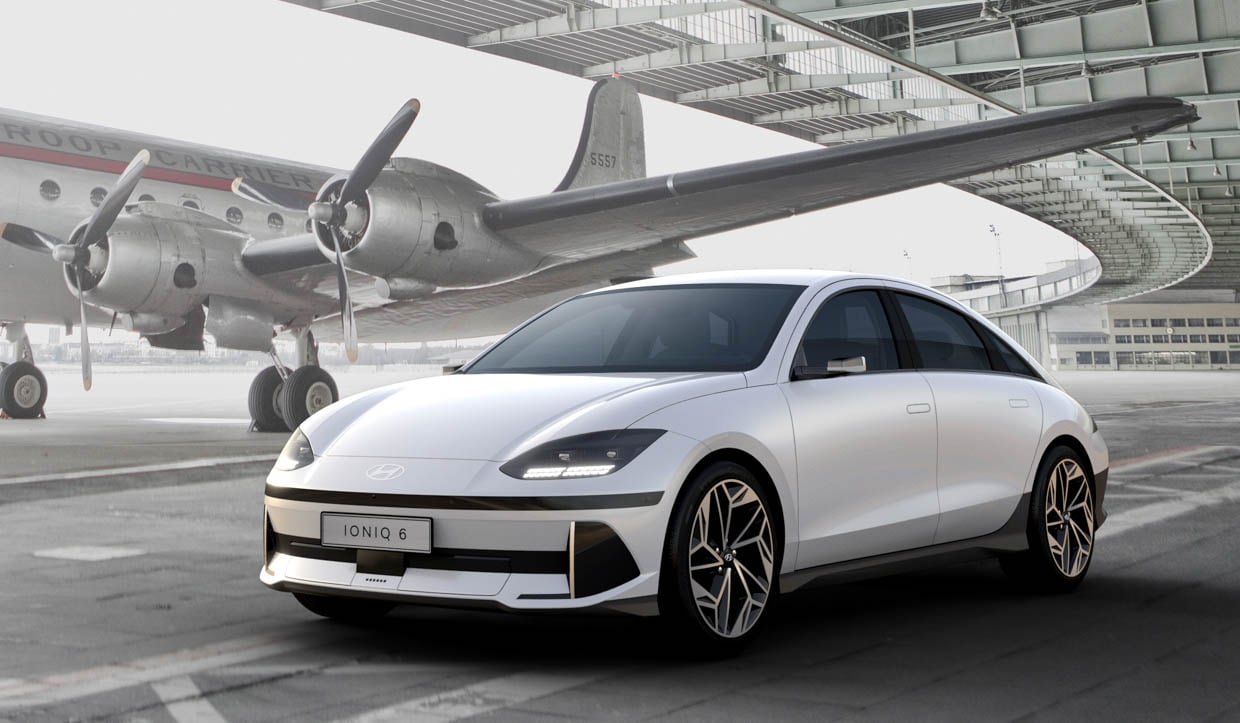 Hyundai recently released its Ionic 5 electric crossover, and now the Korean automaker has its sights set on the electric sedan market. Taking aim at the Tesla Model 3, the Ioniq 6 is the most aerodynamic car that Hyundai has made to date.
The Ioniq 6 has a smooth and curvaceous body that achieves a drag coefficient of just 0.21, which bests the Tesla Model 3 and is just barely less efficient than the Model S. To pull off this feat, the sedan has flush-mounted door handles, active front wheel air flaps, dual boat-tail rear spoilers, and will offer slimline camera-based side-view mirrors as an option.
Inside, we're looking at an equally sleek design aesthetic, with a linear dashboard design that combines two 12″ widescreen displays in a side-by-side configuration. Colorful ambient lighting adds to the mood, while the removal of buttons from the front doors adds to comfort and storage space. Hyundai plans on using sustainable materials in the cabin, including eco-process leather, recycled PET fabric, bio TPO skin, bio PET fabric, vegetable-derived bio paint, and carpeting made from recycled fishing net.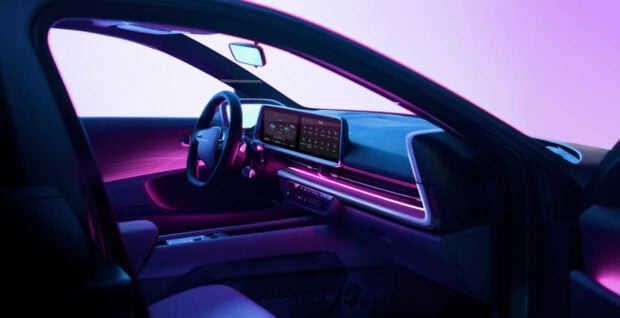 While Hyundai has yet to release specs for the Ionic 6, we know that it rides on the same E-GMP platform as the Ionic 5. That vehicle starts off with a rear-wheel drive single-motor setup that produces 168 hp or 225 hp, and tops out with a dual-motor all-wheel drivetrain that makes 320 hp. The larger 77.4 kWh battery pack in those vehicles offers a driving range of 303 miles, so I'd expect to see similar – if not slightly better numbers for the Ionic 6 since it's likely to weigh a little less. It's also possible we'll see an Ionic 6 N performance spec at some point – hopefully with the same 576 horsepower setup as the Kia EV6 GT.
The full reveal of the Ioniq 6 and all of its specifications is expected on July 13, 2022, at 9:30 pm EDT, so we won't have to wait long to learn more about this promising new EV.