Lamborghini Veneno Roadster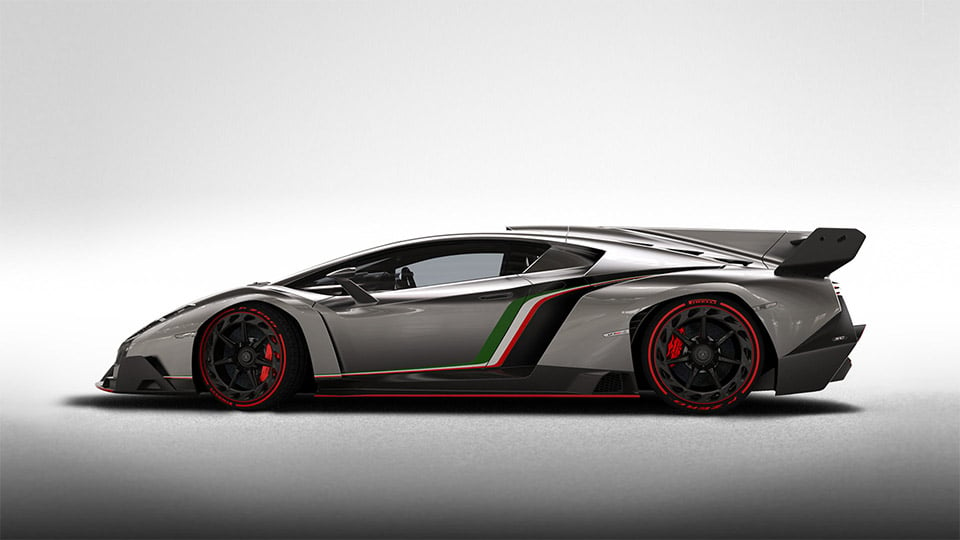 Lamborghini Veneno Roadster

Powertrain: 750hp 6.5-liter V12
0-to-60 Time (secs): 2.9 secs.
Top Speed (mph): 221 mph
Curb Weight (lb): 3,278 lbs.
Base Price (USD): ~$4.5 million
This roadster is powered by a 6.5-liter V12 engine and both the interior and exterior make ample use of carbon fiber to keep the weight down. In fact, there is no roof on the vehicle of any sort, retractable or not. Of course, with the wind whipping in your hair at up to 220 miles per hour, a little rain will be the least of your worries.
The Veneno also comes equipped with the fast-shifting ISR transmission with five modes, permanent all-wheel drive and a racing chassis with pushrod suspension and horizontal spring/damper units.
Lamborghini will be producing just nine Veneno Roadsters. That's right: nine.