Office-K Porsche Panamera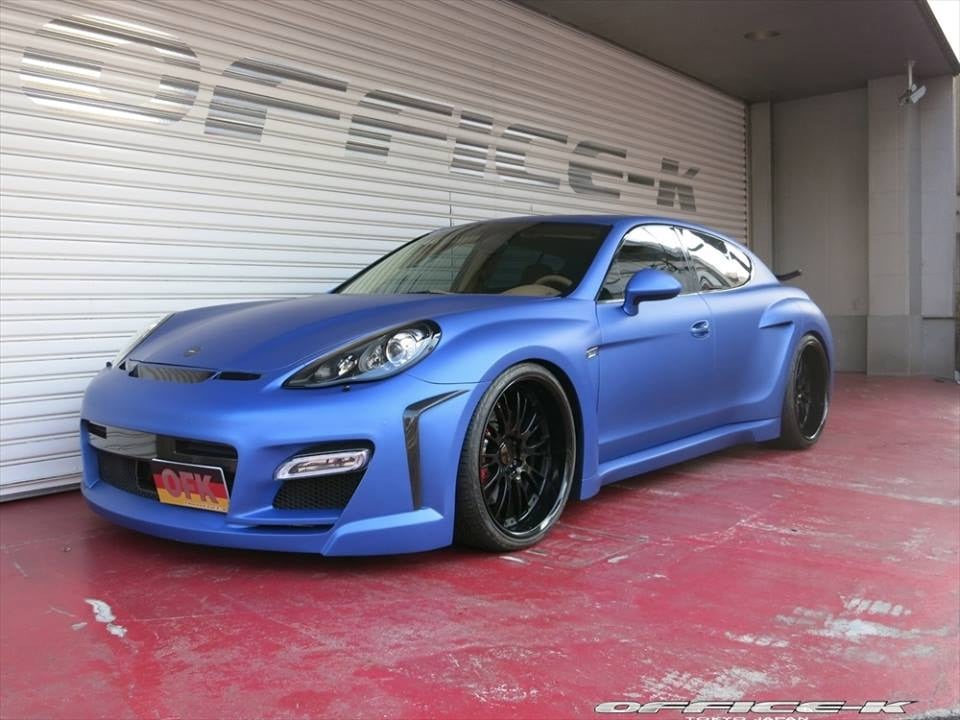 Japanese tuning outfit Office-K transformed the Porsche Panamera into a big blue beast, wrapping it in a matte electric blue finish, and adding wide-body enhancements from FAB Design, including a chunky new front bumper, flared out fenders, side skirts, a rear spoiler and a massively revised rear bumper. Carbon fiber accents abound, though we think the ones on the bumpers are far better looking than the ones added inside, but then again we prefer dark leather too. It rides on 22″ gloss black wheels with skinny Pirelli rubbers.
Our friends at Sub5Zero think Office-K started with a Panamera Turbo S, which means it's got somewhere on the order of 570 horsepower bubbling under its hood. No word on any performance mods, but it sure looks good from the outside.