Audi Allroad Shooting Brake Concept Announced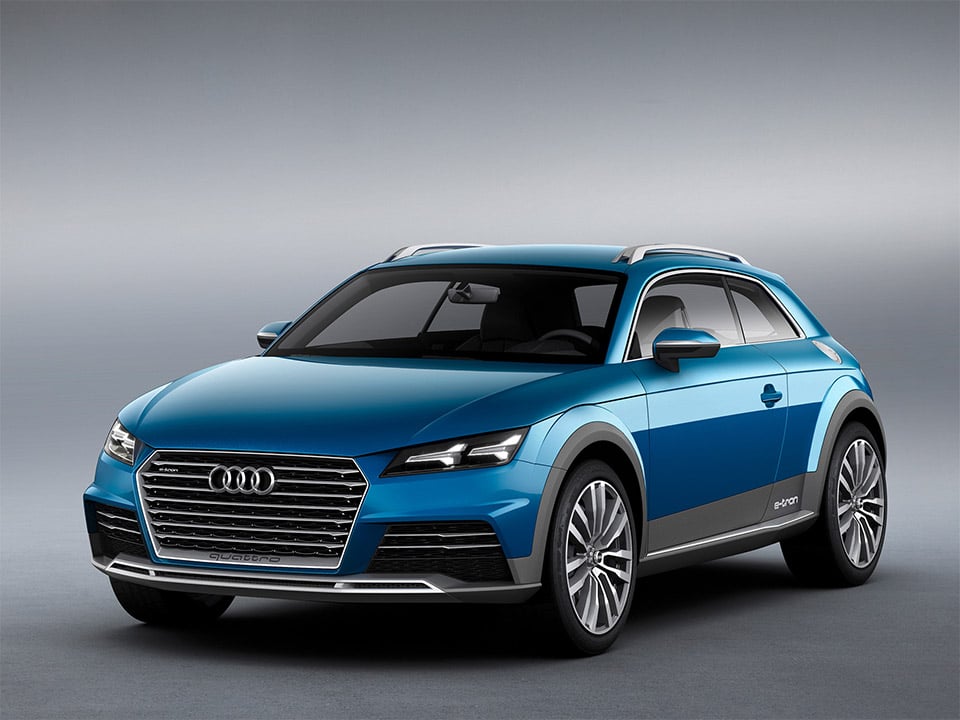 This two-door crossover SUV concept shows what Audi's vision is for a possible future compact recreational car. The car will be officially unveiled at the 2014 North American International Auto Show in Detroit this week. From what we can see, although the vehicle has the "allroad" name on the license plate, this four-passenger, two-door crossover resembles the Audi TT more than the wagon-like allroad and is closer in size to a TT with a wheelbase of of just 98.8 inches.
The plug-in hybrid vehicle has a 40kW disc-shaped electric motor and second electric motor mounted to the rear axle for low and moderate vehicle speeds with a maximum power of 85 kW. Under the hood, the hybrid hides a 2.0-liter TFSI engine capable of 292hp, which supplements the electric motors. The allroad shooting brake has three drive modes available: EV mode which prioritizes all-electric driving; Hybrid mode in which the electric and gas power plants work together to maximize efficiency; and Sport mode where the car's full power is available. With all that, the vehicle gets a fuel consumption rating of 123.8 mpg based on the relevant ECE standard and driving range is over 500 miles.
The car also contains the advanced systems we saw on the TT Interior, including the new instrument panel which resembles the wing surface of an airplane, round air nozzles that elicit associations to jet engines, and controls integrated into the vents themselves. Those center spindle controls even automatically extend when they sense a hand approaching. We're looking forward to seeing this concept in person and seeing how it all ties together.